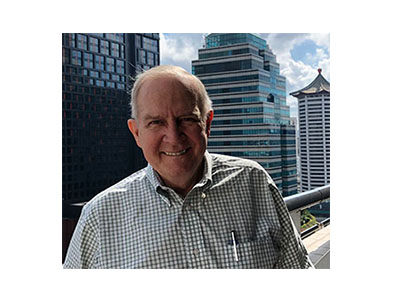 Email Jim at jim.thompson@ipulpmedia.com
In transportation month last year, we talked about electric trucks. We are still talking about electric trucks today and for years to come.
It looks like the first form of electric truck which will be in widespread use will be the old standby utility truck, the pickup truck. Ford is pushing ahead quickly in this area and Tesla has already debuted one that looks something like a cross between an army truck and a gigantic axe blade.
The interesting thing about the Ford truck (and, I suppose, others to come along) is that the fully charged battery can function for other uses. Parked at home, and connected to the charging station, the electricity can flow both ways. On the one hand, one can charge it, of course, on the other, the battery on board can be used as an emergency power supply if the power goes off at your house or office.
Likewise, robust versions will be able to run an electric welder or air compressor (eliminating gas powered engines for those activities). Such trucks will be an auxiliary power source for construction or maintenance services everywhere.
Electric over-the-road trucks are coming on, too. At this point they just seem to be slightly behind the pickup trucks as far as widespread practical application is concerned.
Of course, generating electricity is likely going to take a power plant for a long time to come; solar and wind, while progressing, will not be able to keep up with all the demand. The good news here is that the vehicle no longer has to carry around its own pollution abatement equipment--that is done as a point source at the power plant.
Other considerations abound--nothing is free. Widespread use of electric pickup trucks and cars mean that most neighborhoods do not have enough electricity carrying capacity to handle a whole street full of these things. That means ripping up the infrastructure and installing larger cables and transformers. Progress has a price.
Electric trucks, like electric cars, are going to be relatively maintenance free themselves. Basically, stick a motor on each corner of the vehicle and cable them together. All the complex mechanical connections required in a vehicle powered by an internal combustion engine, including transmission, differential and so forth, are no longer needed.
Safety? I think the rulings are out on this issue--need more in the field information. Already they are adding noises to electric cars so people can notice them at cross walks (for naturally they are extremely quiet). But what if the computers or wiring get crossed up? What happens to the rate of speed and the direction each wheel is turning? Could get interesting.
Be safe and we will talk next week.
________
Other interesting stories: