Listen to this column in your favorite format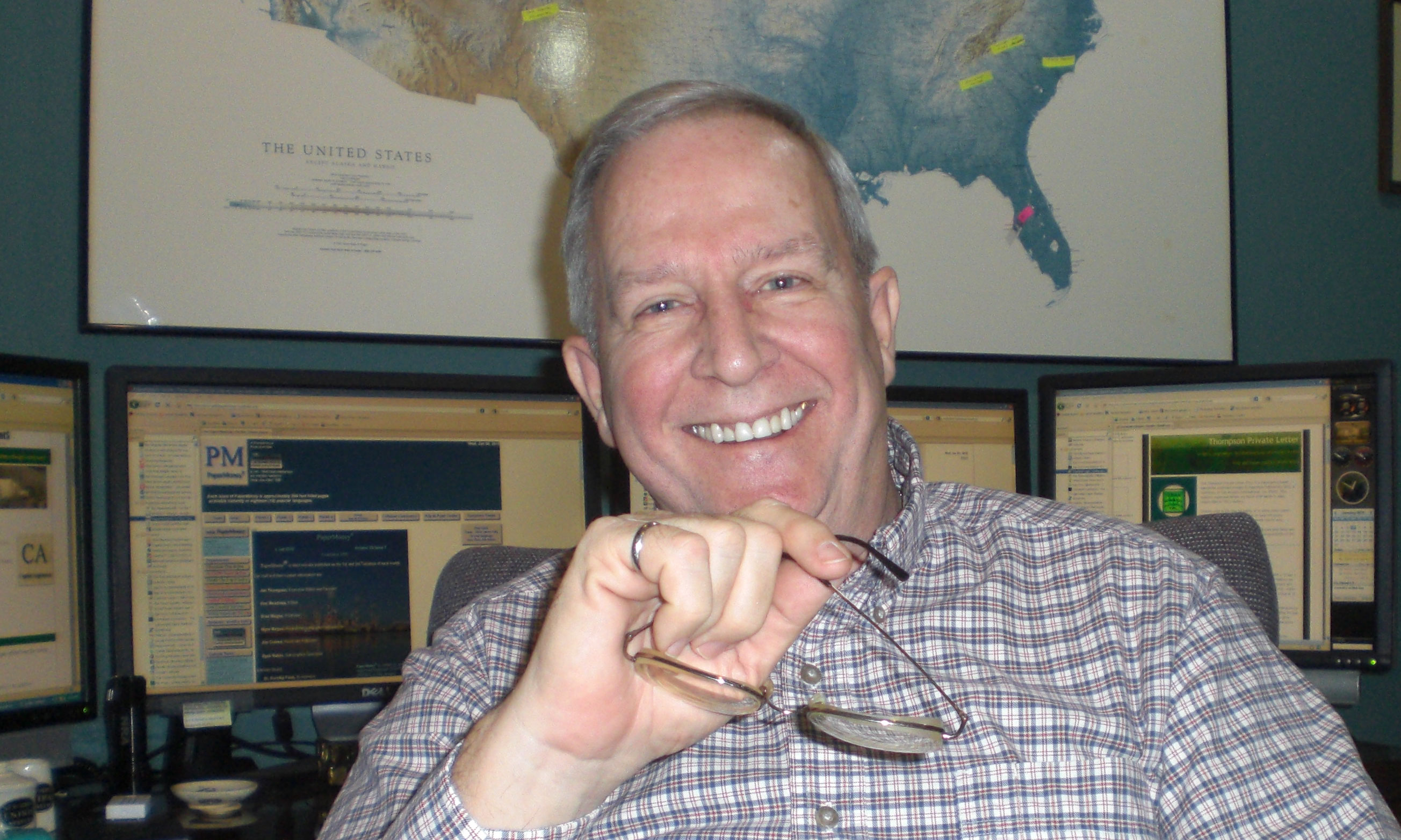 This past Tuesday, I had the pleasure of being the keynote speaker at IDCON's 25th Anniversary Pulp and Paper Reliability & Maintenance Conference.
The title of my talk was, "Maintenance, the Last Frontier."  I opened with a review of all the progress we have made in machinery, design and controls in my career thus far.  I compared us to agriculture, where John Deere now sells a corn planter that will plant 1,280 acres per day.
Then I went to the maintenance side.  I pointed out while your storeroom has grown in real dollar value in the last 40 years, your local agricultural implement dealer's parts inventory has shrunk by nearly two-thirds in the same time frame.  All the while, he gives overall better parts service than he did back in 1970.

****
Please take our annual reader survey. It helps us to serve you and keep our publications free.
****
There are other points of concern, too.  While we have developed and acquired all sorts of gadgets and techniques to improve maintenance, primarily by reducing downtime, especially emergency downtime, we still haven't done all that well.
The problem is this: when we are down, the scene does not seem so much different than it was 40 years ago.  There are still lots of people standing around, some turning wrenches, some with their heads stuck in control cabinets.  The reality is that mill down days that I observe in current times look little different than they did in the '70s.   There is still a lackadaisical attitude, lots of strolling about.
Compare this to the pit crews at an automobile race.  First, let me quickly say they are taking some safety risks we don't dare take.  But let's look at the similarities.  They are working in hot, sometimes very hot conditions (just like a papermill).  They are working in noisy conditions (actually, our noise level goes down during a down day).  Most importantly, they are motivated to get the task at hand done now.
****
Savvy advertisers read Advertising Arguments.
and...
Join Adveristing Arguments for the Pulp and Paper Industry for regular tips on electronic advertising.

****
I have yet to be at a papermachine where there is a large clock on the wall counting down the time.  Seldom do I see post mortems on specific tasks on down days coupled with a session to determine how a task can be done simpler and better in the future.
And then there is the slow stroll to examine something (say a gearbox) opened up on a maintenance day then (not before) checking to see if parts are available to fix it.
Race car teams do not tolerate this kind of behavior.  Farmers in planting and harvesting seasons do not tolerate this kind of behavior.  Why do we?
If you tell me, well we are in a declining grade and don't need all the production time anyway, my quick and sharp retort will be, "Loser!"  Everything in your mill should be done first safely, but second, with a strong sense of urgency. 
Examine your down time.  Are you accepting the ways of the past or are you intolerant of every wasted minute?  This can set the tone for everything you do in your mill.
What do you think?  Please take our weekly quiz here.
For safety this week, never de-emphasize safety, but never let it be used as an excuse for poor performance, either.
Be safe and we will talk next week.

Want your own Nip Impressions Library?  Pre-order "Raising EBITDA…the lessons of Nip Impressions" at a discount here.