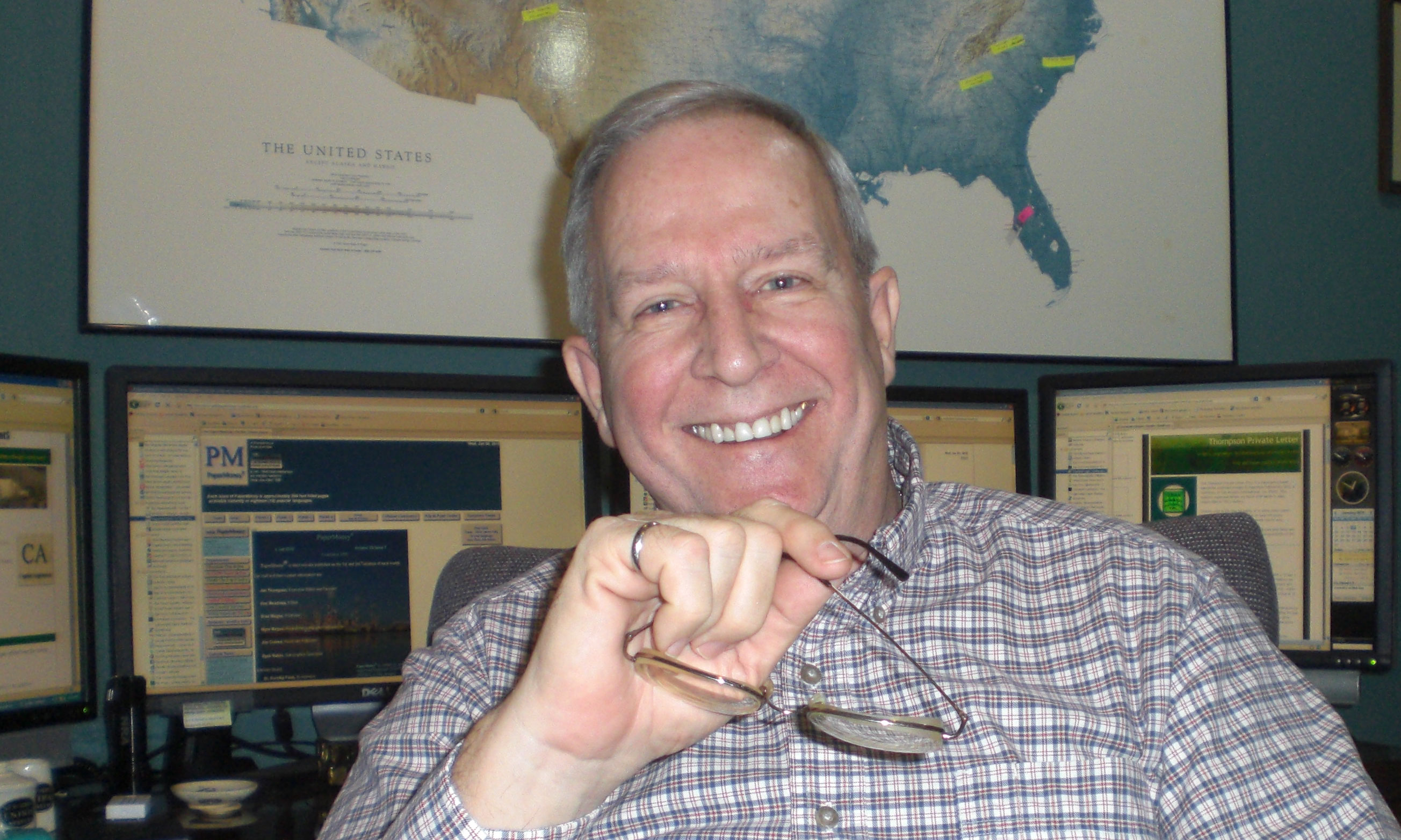 Well, well … a week ago we did not know who Edward Snowden was; in fact, many people did not know who Edward Snowden was. Now we all do—the high school dropout a with high security clearance contract employee at the US National Security Agency who blew the whistle on PRISM, the software that they say may be reading this as I type it.
Let me say first off, if you thought the activities described by Mr. Snowden were not going on, you were naïve. They have been going on for a long time and they will continue to go on. The only way you can stop the bad guys is to monitor all forms of communications. Do I like it? No. Do I have a better idea? No. Am I worried about our business here at Paperitalo Publications, the most widely read digitally native publisher in the pulp and paper industry worldwide? No. We are in the trade news business, not something of interest to the spooks. In fact, the rate of the number of people asking to join our forty-some groups on LinkedIn has not declined since this revelation.
****
Hear the news about the pulp and paper industry worldwide here first!

Listen to Pulp & Paper Radio InternationalTM regularly.
****
But, to our headline. If you are not familiar with Two Sides and its President and COO, Phil Riebel, you should be. Phil and this group are doing yeoman's work to educate the public on their choices between electronic and paper information delivery. We think it just got a lot easier for Phil to make his arguments when it comes to bank statements, credit card statements and bills.
Back to my comment about the news business—it applies to both the general news business and the trade journal business. Look at the grades of paper which have suffered the most decline. Newsprint is all but dead—the news business. Supercalendered grades used in magazines have suffered. Uncoated freesheet has not suffered so much as it has been taken over by wide, fast high capacity machines with which only a few can compete.

****
Savvy advertisers read Advertising Arguments.

and...
Join Adveristing Arguments for the Pulp and Paper Industry for regular tips on electronic advertising.

****
So, expect the push to convert bill paying and electronic statements to suffer a bit of a hit. Expect such systems that survive, including business-to-business systems, to have you sign new privacy agreements (protecting them from suing you, of course). Expect to see some contract documents revert to facsimile, which is more like a phone call and where the contents are harder to extract.
Bottom line, in nineteen short years we have become so dependent on the Internet, email and other such links that we cannot go back. If you did not think you were being watched, you might as well get used to the idea. It will continue.
For our quiz this week, we'll ask if the recent revelations are changing your habits. You may take it here.
For safety this week, remember that modern emergency response depends highly on sophisticated electronic transmission of voice and data. Be thankful for it.
Be safe and we will talk next week.