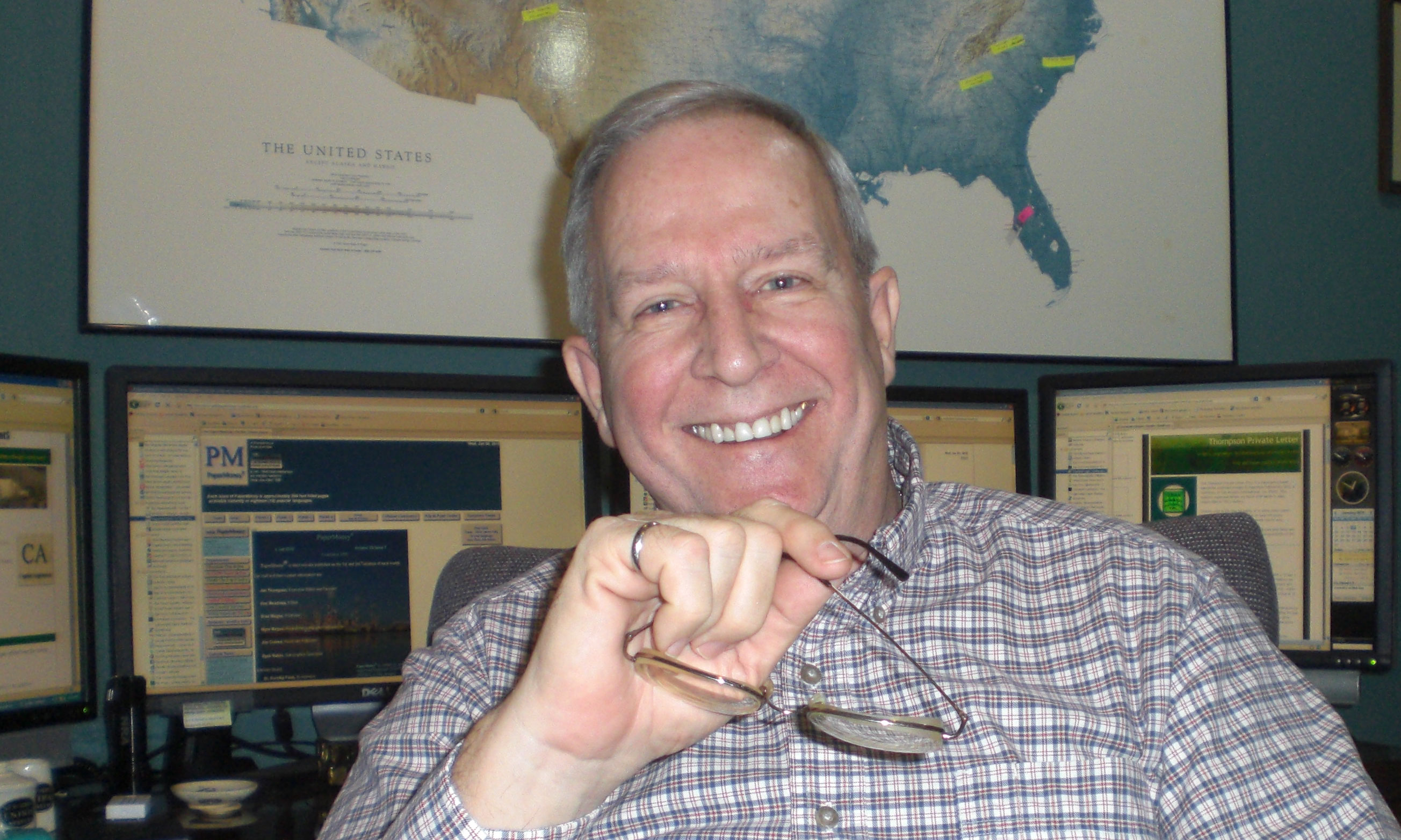 When we surveyed our audience a couple of weeks ago, asking them about their opinion of the behavior of sports' talent on the day-to-day behavior of the average person, the response was large and overwhelming of the opinion that the behavior of such people, both on and off the field, is a very big influence. I think little things matter, too.
I do not have a large cache of earplugs, since I do not belong to any particular mill or operating site. It is customary that clients supply these, usually having a large supply handy at the place where one is about to go into a hearing protected area. I'll proudly tell you I am carrying around and regularly using a set of these I picked up at a client's site about 27 months ago (don't write me about the hygienic issues possible here).
Yes, they were a throwaway set, but they were slightly better than the usual ones—they came in their own plastic throwaway case. I like them. For a while, I kept them because it was handy to have them around—I could put them in their case, inside the case that holds my prescription safety glasses. Nice to keep these things together.
****
Hear the news about the pulp and paper industry worldwide here first!

Listen to Pulp & Paper Radio InternationalTM regularly.
****
After a while, and I cannot tell you when, it became a matter of pride to hang on to the same pair, to see how long I could make them last and not lose them. And, as of this writing, I have been able to keep them (a bit of mental agility exercise) and preserve them in good condition.
And they have made me frugal, the point of this week's column. For I believe strongly that it is our dealing with the little things that sets the tone for dealing with the big ones. Since I have been husbanding these earplugs, I have thrown away less copy paper that ran through the machine blank. Why not save it?
****
Savvy advertisers read Advertising Arguments.
****
I once knew a company in the Midwestern part of the United States whose specialty was earthmoving. The company had started in the 1930s and hit it big in the late 1950s when the US interstate system was developed. Their location and experience garnered them huge earthmoving contracts for many years. However, the owner and president's assistant remembered the old days. On her desk was an old fashioned adding machine—the kind with a paper tape (this was just before personal computers). If you walked into their offices, offices sitting in the middle of a one hundred acre field crowded with earth moving machinery (and, I was told there was just as much out on job sites), you would find the adding machine tape stringing out of her machine and onto the floor. Why? Because when she got done with one side of the tape, she rolled it back up and used the other side. She remembered when the company was not so well off.
Today, when I walk from a parking lot into a mill, looking down, the ground is littered with discarded earplugs.
I believe people who discard earplugs likely treat other assets, expendable or otherwise, with the same lack of appreciation of costs.
Your cost control program may be as simple as starting with ear plugs. What do you think? Let us know here.
Of course, for safety this week, there is only one thing to talk about—hearing protection. Enforce it and your employees' grandchildren will thank you.
Be safe and we will talk next week.