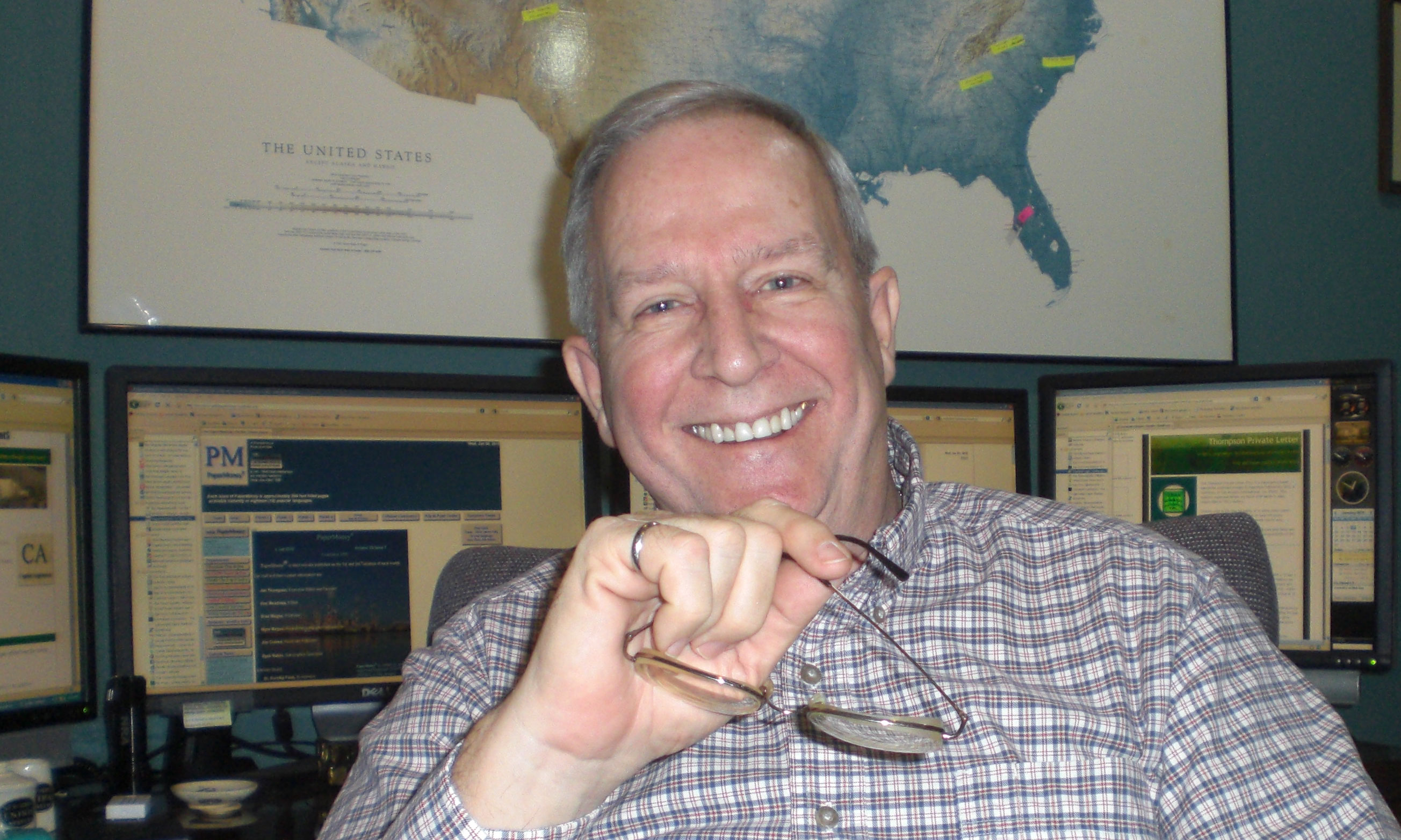 Despite Yahoo CEO Marissa Mayer's decision on February 22nd to do away with the policy of working at home, I don't think this is a seismic change for businesses' long term trends. Working at home makes so much sense, both from economic and efficiency viewpoints, that Ms. Mayer will not turn around an entire trend. Granted, she has a problem she is trying to solve—Yahoo employees only generate $344,000 in revenue each per year while Google's comparative number is $930,000. But expect when she fixes that problem, she'll loosen the policy again.
So, offices, as we have predicted for a long time, will continue to go away. This has implications for several grades of paper, from copy paper to away-from-home tissue products. One could argue the good and bad for these grades several ways—I am no expert but can see both sides of the analysis (hey, I am a great consultant—"on the one hand, on the other hand"). The point is this, if you manufacture grades distributed to offices, you should continue to expect the distribution system to morph into a model that efficiently serves the home office.
****
Hear the news about the pulp and paper industry worldwide here first!

Listen to Pulp & Paper Radio InternationalTM regularly.
Coming April 1st (no joke!) P & PRI's Monday show, "Nips" is expanding!

****
Those are the obvious implications. There are others involved in the home office transformation. What happens to office grades that might be associated with commuting to work (disposable coffee cups or fast food wrappers, for instance)? Would diapers (nappies) with a moisture sensing RFID tag whose message pops up on your computer while you wordsmith that contract for your client be something that could gain traction? What else can change in paper grades here? The good news is home office dwellers tend to act more like retail consumers, and thus may be susceptible to value-added impulse buys at your local office supply big box store. Clearly, the centralized office is going away.
The other trend nearer to coming to into the realm of reality is one of which we have spoken before. It was announced this past week that an innovator/entrepreneur is planning on developing drones that can deliver packages ("drone" is the common vernacular, the official name is RPA, or Remotely Piloted Aircraft). We have been predicting this for a couple of years. The grades this will affect? Anything used in packaging. How will these grades be affected? Who knows? However, I would urge packaging grade manufacturers to get on board with these ideas.
****
Savvy advertisers read Advertising Arguments.
****
The last go around, about 130 or 140 years ago, we let the railroads tell us how to make boxes. Hence the infamous Rule 41 which lasted well into the 1990s in some places. Want someone to lead this effort, I would suggest Randy Phares, of the Paperboard Packaging Group (and no, I have not discussed this with him—he is the obvious natural leader that comes to mind).
If there is a theme to this week, it is that the world of tomorrow is not the world of today or yesterday. If you are going to stay on top of your game, you will embrace it and be a leader, no matter your paper grade.
What else do you think the innovations suggested this week will do to our industry? Take our quiz and give us your thoughts here.
For safety this week, if you work in an isolated office, how do you plan for safety emergencies? What is the plan if you become incapacitated, have a heart attack or something worse while working alone? Plan now.
Be safe and we will talk next week.