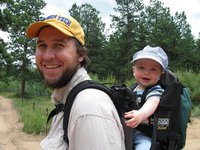 Back in May, Jim Thompson wrote a Nip Impressions column http://www.nipimpressions.com/news.php?viewStory=1526 on "greenwashing," asking whether the term "green" will "pick up an air of skepticism" because of companies "claiming some sort of environmentally friendly attribute when one does not exist." To answer the question as posed, yes, we can expect to see a backlash against some allegedly green products by the most informed consumers as they separate those companies who truly employ best practices in conservation and efficiency and those who merely prepare slick marketing to manipulate consumers. (BP's pre-Gulf spill "beyond petroleum" slogan comes to mind as a particularly hypocritical marketing campaign.) But in most consumption decisions, most of us are reflexive in our preferences and naïve in our understanding of business and environmental issues. Furthermore, even in the realm of green products there are alternative and sometimes competing justifications. For instance, palm oil biodiesel may (or may not) produce lower emissions than petroleum fuels, but the opportunity costs of production raise food prices all over the world, putting greater pressure on arable land and public health.
What I reject from Jim's piece is the notion that consumers have a "strong affinity to doing what they believe is good for the planet--earth worship." On the contrary, the green marketing revolution reflects worship of self. The increasing appetites for organic, natural, and locally sourced foods and beverages are mainly about personal health; environmental stewardship is ancillary. In some communities, a Prius is a status symbol on par with a Hummer several years ago. Whether a product is green or not proves a complex question, hinging on issues as diverse as the necessity of consumption to what substitutes exist.
Of greater interest to me is why the pulp and paper industries, especially in Western countries, seem to be defensive with respect to environmental marketing? The focus seems to be on refuting misunderstandings about pulp and paper or striking a pugnacious posture rather than actively promoting sustainable forest products as archetypically green. Pulp and paper derive from a renewable and often recyclable resource. Pulp and paper products are often more "natural" than their substitutes (e.g. plastics or computer screens). Sanitary pulp and paper products promote public hygiene. Fiber packaging improves shelf life and reduces waste and spoilage.
Two current projects are moving towards the direction of positively promoting paper as an eco-friendly product. The first is Two Sides http://www.twosides.info/ a European initiative whose "goal is to promote the responsible production and use of print and paper, and dispel common environmental misconceptions by providing users with verifiable information on why print and paper is an attractive, practical and sustainable communications medium." Two Sides is clearly an industry-promoting group, not an independent research organization, but they seem to take a fact-based approach and disseminate information on best-practices. The second effort is Domtar's "Paper Because" website http://www.paperbecause.com/ . Not too many pulp or paper companies underwrite National Public Radio, but that is where I first heard about Paper Because. Domtar takes an explicitly affirmative approach: "Paper is good." Through funny videos, article summaries, and original reports, Domtar promotes itself as an industry leader and also advocates for the industry more generally.
Pulp and paper companies would do well not to overplay their hands in extolling their environmental virtues; they are in business to increase shareholder value, not to protect ecosystems. Nonetheless, taking a positive approach to stewardship and promoting responsible practices seems better business than dismissing the concerns of green consumers or sincere environmental advocates.
***
Travis holds a Ph.D. in public policy from the Lyndon B. Johson School of Public Affairs, University of Texas, Austin, Texas, USA. He resides in Golden, Colorado, USA.