[Adv.] OpTest's OpTiSurf
Published: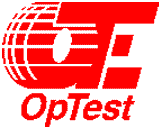 We have been promoting the OptiSurf for over a year now. Recently, I was able to attend actual in-mill training on this instrument. What an instrument it is! Extremely easy to use, with accurate, repeatable results, it is simplicity personified for lab techs. You can take production of your paper grade, no matter what that grade may be, to a new, higher plane with this easy and accurate surface smoothness tester.

I suggest you look at it today--just click on "More" below. And when you talk to OpTest, please say hello for us here at Nip Impressions.

Regards,

Jim
Riddles by Travis:
This week's riddle: Patrons that once ordered a "Waco" would receive what bubbly beverage?
You can find the answer by starting
here
.
Comment