[Adv.] Edge Pulpers--a great value in tough times
Published: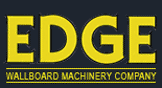 Did you know that Edge makes pulpers and pulper components, too? Edge has a complete line of their own design and makes replacement component for other popular brands.

Contact Edge to learn more about their ability to fill your needs for pulpers as well as paper machine components. And when you talk to Edge, tell them you saw them on Nip Impressions.

Jim

Answer to last week's riddle: Switch snowmobiles. The goal is to have your snowmobile finish second, which is not necessarily the snowmobile you are riding.

Last week's riddle asked: "An evil genius proposes a challenge to two stock-snowmobile racing participants. After providing them with only 8 days of food, he drops them off at the beginning of a course that takes at least 7 days to complete. The evil genius proclaims: 'The participant whose snowmobile crosses the finish-line second will win $1,000,000.' After traveling more slowly than normal for days trying to figure out how to lose the race without starving, a wise mountain man gives the racers some advice. Hearing the advice, the snowmobilers jump on the vehicles and speed towards the finish as fast as possible. What did the wise mountain man suggest?"

This week's riddle: Name at least 4 words that are pronounced differently (in English) when the first letter is capitalized.


Comment