Listen to this column in your favorite format
(Editor's Note: Our platform provider is currently having a problem accommodating iTunes files on Firefox browsers for those using PCs. We apologize for any inconvenience.)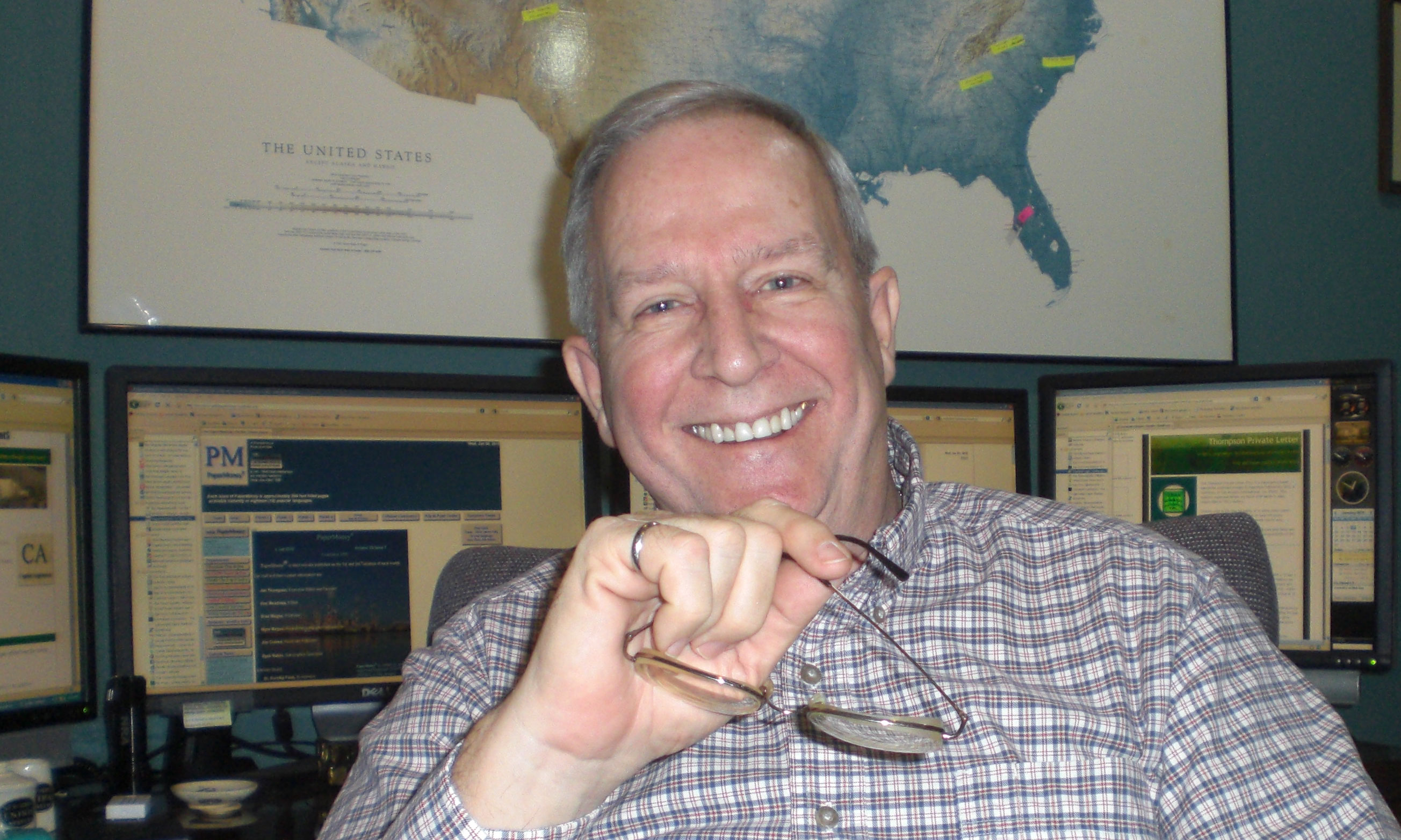 We have been planning on putting new siding on our house before winter comes. Back in the early summer, we had gotten a bid from one of the big box home centers. Laura said we needed to get at least one other. I agreed.
As summer turns to fall here in Georgia, the pressure was on. So, I went to a national referral service, one that is widely advertised on television here in the United States, and picked the top-ranked siding contractor in our area. Called him up, asked him to come out and give us a bid.
He showed up Friday afternoon, took one quick walk around our house and said $16,800. Not a measurement, picture, clipboard, nothing. Then he said he had done other work in this neighborhood, want to see it? Sure, why not, so I jumped in his pickup truck and we drove over one street and got out. I didn't particularly like his work, nor his price. I told him his price was too high and I didn't find his work that attractive.
****
Listen to industry news on Pulp & Paper Radio International!

****
So I told him thanks but no thanks, and that I would just walk home. This is when things got interesting. He followed me on foot and started trying to argue with me about his offering. I told him it was over, thanks much. He continued walking with me, getting right in my face. He started using the vilest language you ever heard, called me every four-letter word I could possibly recall. I commented that perhaps I should send in a comment to the national rating service about his behavior (shouldn't have done this). His retort was, "I know where you live and I have a bunch of Mexicans I can send over to your house to rough things up."
He followed me all the way to my driveway. Laura and I discussed this, the outcome of which was that I filed an incident report with our city police department--just in case something happens in the future around our home, we'll know where to start looking for suspects.
What causes people to behave this way? Oops, first a confession--I have behaved this way, or similar to it, at times in the past (but not the threat part). As I thought about it, I decided such behavior is a defense mechanism for fear. Actually, that was not an original thought at this point in time, it is a conclusion I reached a long time ago..
****
Thanks and a question which you likely can't answer ... Check out the latest edition of Strategic & Financial Arguments.
****
Yes, such behavior likely comes from deep fear. In this case, I derailed the siding contractor from winning a project. Perhaps he badly needed a project, perhaps his business was in trouble. He likely was afraid of the future.
When you run into this behavior at work (or anywhere else), don't be intimidated. The person hurling invectives at you is most likely more afraid of something than you should be of them.
If on the other hand, you are a person that dishes out this kind of vile garbage, I hope you have the tables turned on you so you can see how downright awful this sounds and see how it makes you look. Have the sense to go to school on it if it does happen to you.
By the way, the worst thing this guy called me was not all the four-letter words--he called me a miserable old man! Those are fighting words!
How have you handled such encounters? Are you guilty of such behavior? You may take our quiz here.
For safety this week, it was imperative in this case that I remain calm and collected, for the other party certainly was not. I also made another mistake--I got in his truck and let him drive me over to the other street before his true colors showed through.
Be safe and we will talk next week.
You can own your Nip Impressions Library by ordering "Raising EBITDA ... the lessons of Nip Impressions."