Listen to this column in your favorite format
(Editor's Note: Our platform provider is currently having a problem accommodating iTunes files on Firefox browsers for those using PCs. We apologize for any inconvenience.)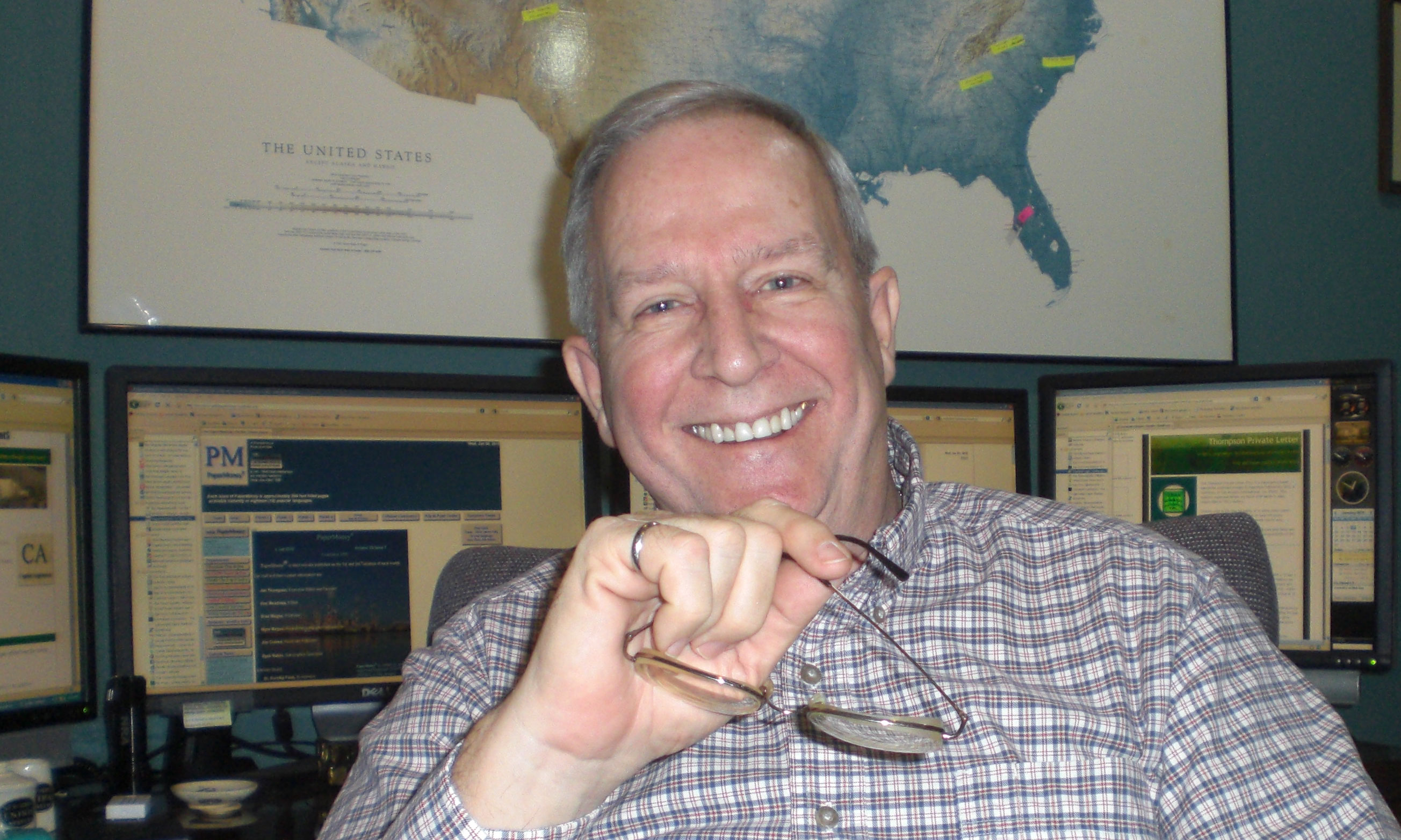 I have not done so perfectly, but I'll say that for the most part since my high school years, I have tried to live my life by the motto, "Be all you can be." This used to be the recruiting slogan of the US Army. I was living it before they made it a slogan and I am still living it. Before the Army made it a slogan, I probably did not verbalize it in those exact words, but I lived it and still do.
Now, I will admit that everyone is not cut out to "be all that you can be." In the next breath, I'll express my belief that more are cut out to do this than actually do it, however.
And I think we should promote this goal more than we do. Yes, in our corporations we give it lip service and we have slogans. Heck, we even have a slogan here that you might have adopted: "Spinnin' the Invoice Printer" which is another way of saying "be all that you can be" in your business life.
But people get knocked down, especially newbies who try these principles for the first time.
****
Please take our new reader survey!

****
Who or what knocks them down? Their own failures can be a factor. Some rare people have such high standards that they do little because they can't stand to fail. Many others claim this excuse when they are simply lazy.
The largest contributor to people not pursuing being all they can be breaks down into two causes, both the responsibilities of the leaders of the business in which they are employed. The first is the culture. Business cultures can be so constraining in their checks and balances that energetic people are either (a) forced into submission or (b) run screaming from the building in search of an environment where they can be all that they can be. To me, the largest corporate organized method of creating this restraint are these all-encompassing software management programs such as SAP.
The cause is a tyrannical manager. You can have tight control but still foster the growth of your subordinates. Yes, it is harder work (in the short term) but it can really cause your corner of the organization to flourish. I have seen many people run from the building in exasperation due to tyrannical managers. Such managers end up with a bunch of "yes" people who do not stretch or grow the organization. We all know what happens to organizations that do not grow--they die.
****
Thanks and a question which you likely can't answer ... Check out the latest edition of Strategic & Financial Arguments.
****
So what to do? If you are a mid- or upper-level manager; that is, if you have other managers reporting to you, make sure they are not tyrants. If you are at the top of the heap, make sure all the managers below you are not tyrants. How do you do this? Make it a management discussion and regular workshop subject. Determine what is the right level of control in your organization (hint: it may vary widely from department to department) and hold managers accountable for operating in a "just right" mode.
If you are a tyrannical manager...well, never mind, tyrannical managers seldom recognize themselves for what they are. However, this means if a peer or boss comes at you telling you are a tyrannical manager (or if you find a copy of this column on the windshield of your car), you might want to do a little serious self examination.
If you are an employee at the bottom of the heap and have decided you want to be all you can be, you have the most flexibility of all. First, when you are knocked down in your endeavors, carefully examine why that happened. Get some help from a trusted mentor in analyzing the failure. Should you eventually decide that "it's the company, stupid!" then pick yourself up, dust yourself off, and find a company that is successful and will really support you being all that you can be. This investigation is easier than ever due to the internet and services such as Glassdoor.
What are your thoughts? You can take our quiz this week here.
For safety this week, there are places to be innovative and places to go by the book in your safety program. But in every corner of it, you can "be all that you can be."
Be safe and we will talk next week.
You can own your Nip Impressions Library by ordering "Raising EBITDA ... the lessons of Nip Impressions."