[Adv.] RMR Mechanical
Published: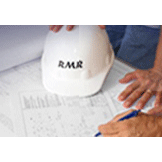 RMR Mechanical is a merit shop contractor whose principals have over 100 years combined experience. Licensed in 19 states, RMR Mechanical works with process industries and utilities - with special expertise in boiler maintenance and repair. Since their start-up in 2002, they have performed more than 600 boiler and plant outages and are authorized to perform repair of boilers and pressure vessels (NBIC "R" Stamp), manufacture pressure vessels (ASME "U" Stamp), manufacture and assemble power boilers (ASME "S" Stamp), and authorized to register boilers and pressure vessels with the National Board "NB." They offer flexible and personal service to their clients. Projects range from $50,000 shutdowns to equipment retrofits and new construction in excess of $10,000,000. Simply put, RMR Mechanical provides the best value to ensure your money is effectively spent. They perform as planned.
For more information, give them a call at +1-770-205-9646 or visit www.rmrmechanical.com. We look forward to helping you succeed.
Comment