Listen to this column in your favorite format
(Editor's Note: Our platform provider is currently having a problem accommodating iTunes files on Firefox browsers for those using PCs. We apologize for any inconvenience.)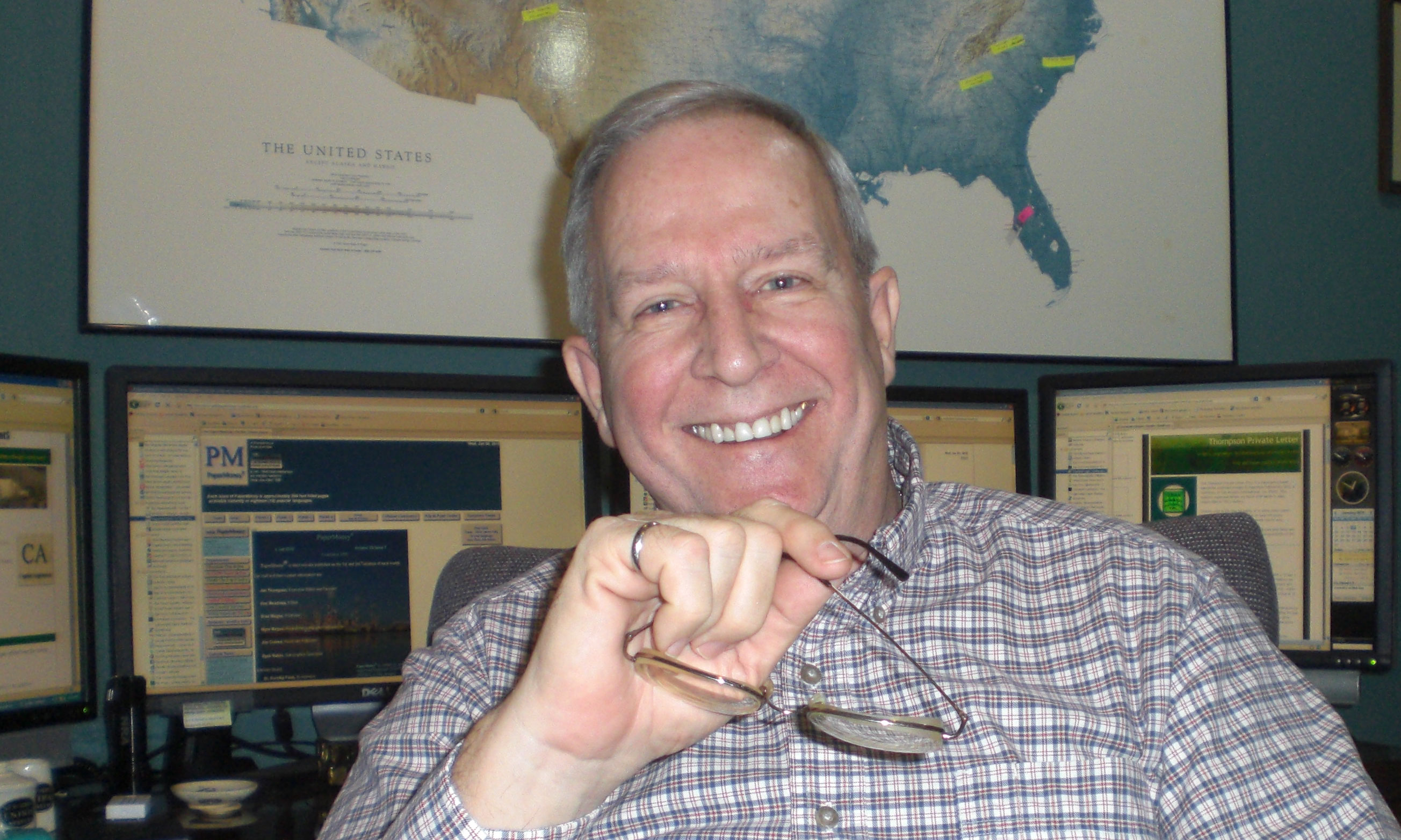 I know because I have been there--you probably have, too. It's that place where When One Thing Goes Wrong, Everything Goes Wrong (WOTGWEGW).
It would take very well trained psychologists to explain this properly, but for the moment, you are stuck with me. Further, if you have worked in a pulp or paper mill more than three weeks, you have observed situations where this really happens. WOTGWEGW can certainly happen for real if, in the midst of making or correcting one poor decision, you embark on another without thinking it through. This can cause a real, live case of WOTGWEGW. And, if before those two disasters are over, you embark on another poor decision, the trend continues.
I am not talking about the real live cases, however. I am talking about the ones we fantasize happening. These are times when there is clearly no link between two or more activities "going wrong." We joke about them, in a nervous sort of way. There is something of a superstition involved with this.
****
Please take our new reader survey!

****
The reality in these unreal situations is this, however: you are exhibiting at least mild paranoia and narcissism. Paranoia, of course, is the idea that "everyone is out to get me." Narcissism is the idea that the world is all about me. Both of these are serious conditions that, if left unchecked, can cause real problems, for the person affected and those all around him or her.
This set of phenomena can even happen in a group. It is sort of the "gang that couldn't shoot straight" concept. I have worked in mills where this idea heated up enough to become a raging inferno.
Where I have seen this happen in mills, it is often related to maintenance. The problem may not look like maintenance, but when you sort through all the mess, that is its genesis.
It works like this. One of those hot shot managers we have described here before takes over a well-maintained mill. This hot shot has a plan--defer maintenance and get out of town in two years. Profits soar, and it will take two years before the effects are felt. The guilty party will be gone by then.
****
Tools for you ... Check out the latest edition of Strategic & Financial Arguments.
****
Maintenance largely involves taking care of rotating machinery. Yes, there are other matters (software and steam systems come to mind), but rotating machinery is the core of the issue. You can bring a mill to its knees in two years by ignoring proper bearing maintenance. Not surprisingly, if this is done, bearings start to fail all over the place at about the same time, if we define "about the same time" as being as a span of two or three months. It looks like the failures are not associated when you have a bearing go out on a screen in stock prep, and a week later, one goes out on the mechanism that brings the empty reel spool up to speed. The reality is they really are related, for bearings are a highly engineered component with a life span that is quite predictable, depending on the care they receive.
So, take the scenario where random bearing failures are occurring, throw in a couple of truly random problems, and a person quickly comes to the artificial conclusion that WOTGWEGW is for real.
Except it isn't--only the bearing failures have a link--the other "excitements" in these persons' lives are not linked. Here is where the danger starts, however. If they have the slightest tendency towards paranoia or narcissism, and we all do to a certain extent, these conditions can put them over the edge. Then it takes real professional help to extricate them from mental agony.
The next time you are experiencing that WOTGWEGW feeling, either alone or in your group, find a quiet place to sit down and sort things out. You can right your mental ship of state quickly if you take the time early for a little clear thinking analysis.
What is your experience with WOTGWEGW? Please take our weekly quiz here.
For safety this week, one of the great values of EMT training is to help you learn how to sort reality from imagination in times of stress. You can apply the EMT techniques you learn throughout life. For that reason alone, it is worth your considering becoming an EMT.
Be safe and we will talk next week.
You can own your Nip Impressions Library by ordering "Raising EBITDA ... the lessons of Nip Impressions."