Listen to this column in your favorite format
(Editor's Note: Our platform provider is currently having a problem accommodating iTunes files on Firefox browsers for those using PCs. We apologize for any inconvenience.)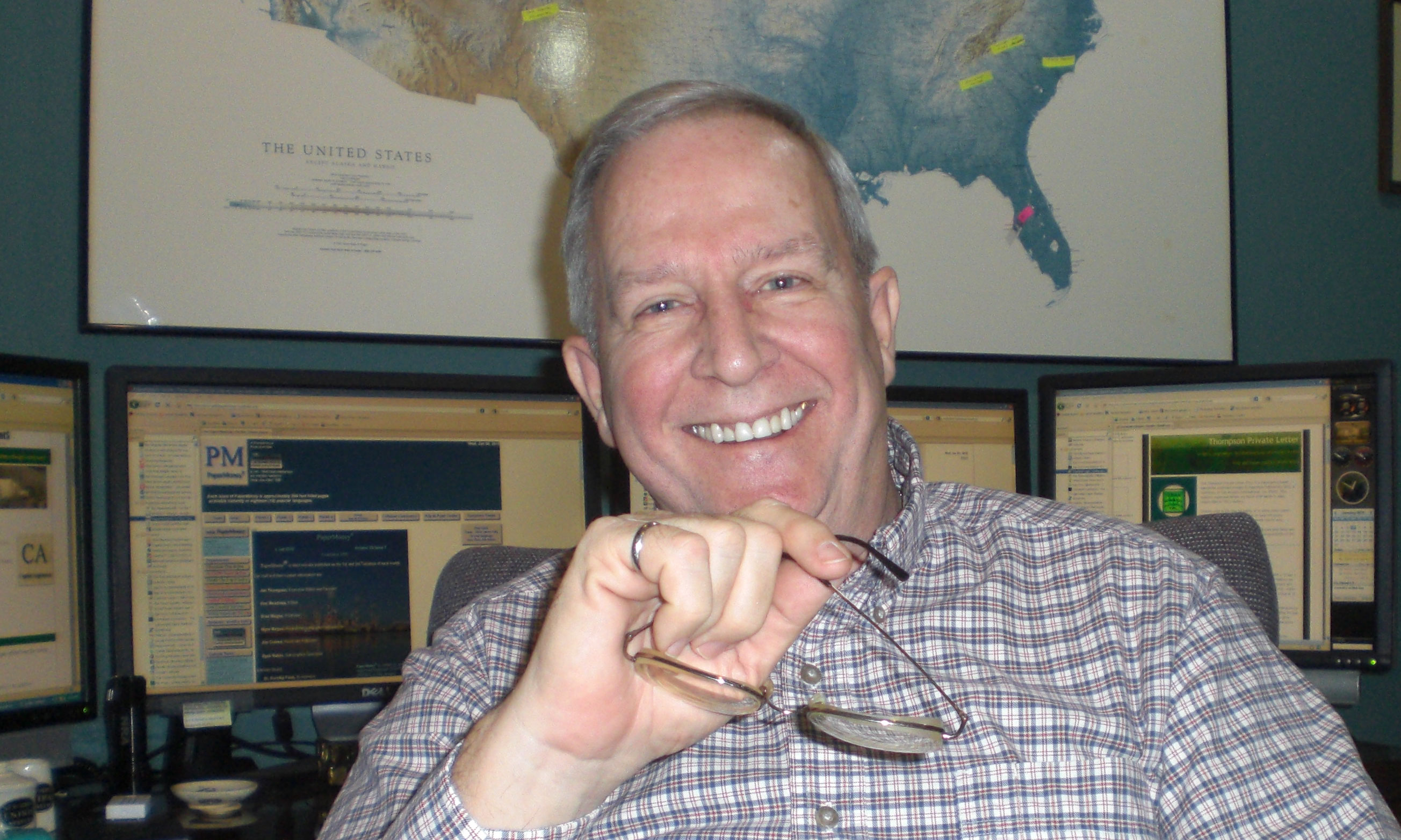 A number of years ago, a friend related a story at a meeting for college students preparing for jobs in the pulp and paper industry. The topic was how to approach your first career job. The story went this way. My friend and a colleague of his graduated from a well-known pulp and paper school many years ago. They had worked hard and done well. Both went to work for the same company at the same mill. My friend dove right into his job, putting forth the kind of effort he had been making in college. The colleague thought he would take it easy on the job for the summer, and then hit it hard after a couple of months.
When the story was told, my friend was retired. He had risen from entry-level professional to vice president and manager of this very large mill. His colleague? Not so much progress--one or two promotions in his lifetime. He always had the reputation of being laid back, not engaged in the business. He never recovered his drive after his attitude about the first few months.
First impressions matter.
****
Please take our new reader survey!

****
Now, turn this around. You have just hired some employees and they are about to start. What do you do to set the tone and pace for them?
If they are a key manager, avoid putting them in their new roles for at least a week.
Why? This is your only chance to give them an overview of your facility. Quickly, they will be up to their eyeballs in their responsibilities. In just a few weeks, everyone will expect them to be fully oriented to your operations (not realistic, but it will be the expectation) and it will be embarrassing for them and for you to try to do this later. "Later" never comes.
What to do the first week? Set up interviews with key managers within your organization. Now, you may have a few managers who will bring in the "newbie," close the office door, and start the conversation with, "Let me tell you how it really is around here." You know who these people are. Never ever let the new person have a discussion with them in this first week.
What is important in your organization, that is near the area where your new person is going to be working--production? sales? something else? Have the new person spend at least a shift alongside the people doing this most important thing. In a mill, this may be a shift on the paper machine, a shift in the powerhouse, a shift in the pulp mill. I recommend that these be night shifts, too, as this keeps other people from bothering the new people and establishes the understanding that you operate a 24/7 facility.
****
Tools for you ... Check out the latest edition of Strategic & Financial Arguments.
****
In a month, both your current management personnel and the new employees will have formed opinions about each other. They will change little over the years after that. It is human nature, after this initial assessment, to use all future data inputs to reinforce opinions that are formed early on.
Taking this a step further, if after that first month, you have some doubts about your decision to hire a person, you might as well resign yourself to the notion that he or she will be leaving sooner or later. A definite signal that a person should leave will be your finding yourself occasionally being hopeful because they did one or two small things the way you think they should be done. If you find yourself in such a pattern, looking for hopeful signs that they "get it," it's over. When you have reached the point where you are deliberately looking for signs of hope, this relationship is a bad fit and you need to find a smooth ending.
For our quiz this week, we'll ask a simple question: "What else should be done when bringing a new person on board?"
For safety note this week, consider that EMTs and other safety people usually come from among existing employees. If someone signs up to join this group and you see less than full dedication, quickly ask that person to go back to his or her previous full time job. There are many nice ways to do this. You don't have to be abrasive. The key point is that you should do it sooner rather than later.
Be safe and we will talk again next week.
You can own your Nip Impressions Library by ordering "Raising EBITDA ... the lessons of Nip Impressions."