Listen to this column in your favorite format
(Editor's Note: Our platform provider is currently having a problem accommodating iTunes files on Firefox browsers for those using PCs. We apologize for any inconvenience.)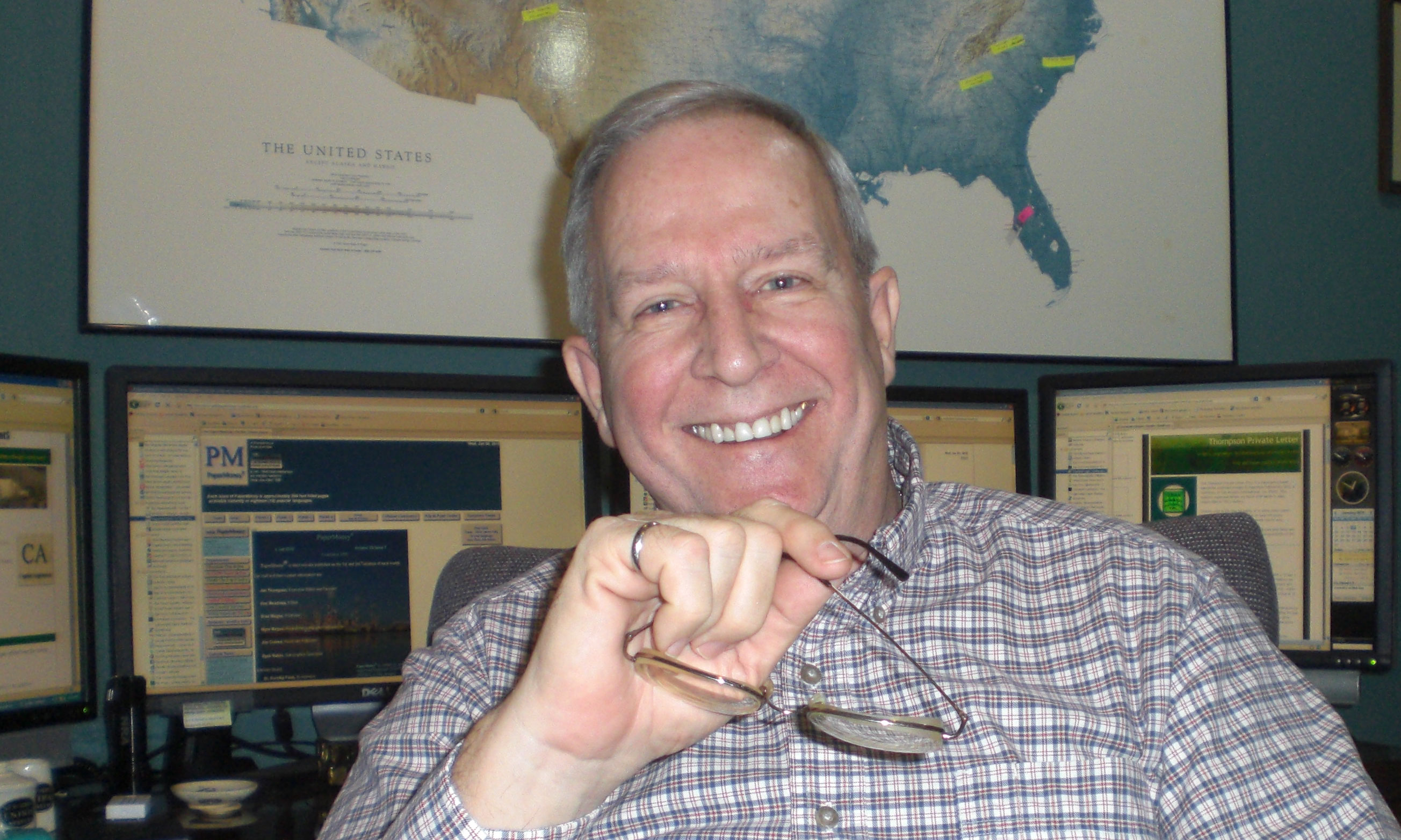 After 64 years of stumbling and bumbling about, I think I am becoming a mature adult in my thinking (and yes, there will be many that disagree). And I don't think this was a gradual thing, it is something that has only hit me in the last few years. The good news is that I am having fun with it. My admonition to you is don't wait so long.
I enjoy observing other people, especially watching how they react to various situations. We are all a composite of everything we have ever experienced. Hence, if you could duplicate a situation 10 different times and expose 10 different people to it, you would have 10 different outcomes.
There is a testing service that attempts to put some framework, science and predictability around this phenomenon. It is a service called the Predictive Index. I have mentioned it here before. I think it is pretty good, but it is a step short of what I am talking about.

****
Please take our new reader survey!

****
Everything you do every day is a complex mosaic of reactions to your past experiences. Take honesty, for instance. As a child, we are taught that honesty is black and white -- you are either honest or dishonest. We know as adults that honesty has many shades of grey that apply to all parts of your life.
I see this in paper mills all the time. Actually, I see it everywhere all the time, but we stick to the pulp and paper industry here.
For instance, once our pulp mill was down. Everyone had been working a shutdown and was exhausted. Right at startup, we had a catastrophic failure of a large FRP pulp line. My boss asked me to repair it overnight with a section of pipe that we had. We are talking about a 30 inch diameter line, 10 feet long, suspended from the ceiling. It was a damp, raining, cool April night. As the contractors and I worked into the night, the resin on the joints would not cure. About 1 o'clock in the morning, I ordered the erection of a visqueen tent be erected over the whole mess. Then I lit off about 10 fuel oil salamanders inside the tent. I got the resin cured before the day production shift came in.
****
Will Amazon's strategy slow the containerboard markets long term?... Check out the latest edition of Strategic & Financial Arguments.
****
However, just a couple of months before, somewhere in North America, I don't remember where, there had been an explosion in a similar situation. The results were an edict from on high in our company that if anyone had an open flame in a confined space where fiberglass resins were curing, they were fired. I had heard that, I just forgot it in the heat of the battle.
When my boss asked me how I had gotten the job done, I told him. He looked at me and said, "I am supposed to fire you." He didn't, and we both mumbled when the mill manager asked how I had been successful on such a bad night. The honesty in this situation did not fit that which I had been taught in kindergarten.
That incident bothered me for a long time. My maturity today says we handled it OK, but remember never to let it happen again.
At another time, I had been working for a company for a short period of time and was sent on a business trip. I came back and turned in my expense report to my boss. He immediately rejected it. Why? I had not put enough down for meals. I made him and the rest of the staff look bad. I had to go back and redo my expense report, that is pad the meals expenses, before he would sign off on it.
Even in my "heightened" state of maturity, that one still bothers me. It is why if you ever hire me and I travel for you, you will note I claim nothing for meals. Maybe if I live long enough I can make these accounts balance out.
Why do people do stuff like this? I just pointed out two offenses worthy of termination. In the first one, I exhibited an attitude of "damn the torpedoes, full speed ahead." In the second one, I succumbed to peer pressure.
Now, I just looked back over this column and am frustrated that I don't feel I was able to convey the principles that are important on this subject. Maybe you can. Please take our quiz for this week here. Perhaps you will inspire me to write further on it in the future.
In the meantime, please show more maturity than I did when confronted with a safety situation.
Be safe and we will talk next week.
You can own your Nip Impressions Library by ordering "Raising EBITDA ... the lessons of Nip Impressions."