Listen to this column in your favorite format
(Editor's Note: Our platform provider is currently having a problem accommodating iTunes files on Firefox browsers for those using PCs. We apologize for any inconvenience.)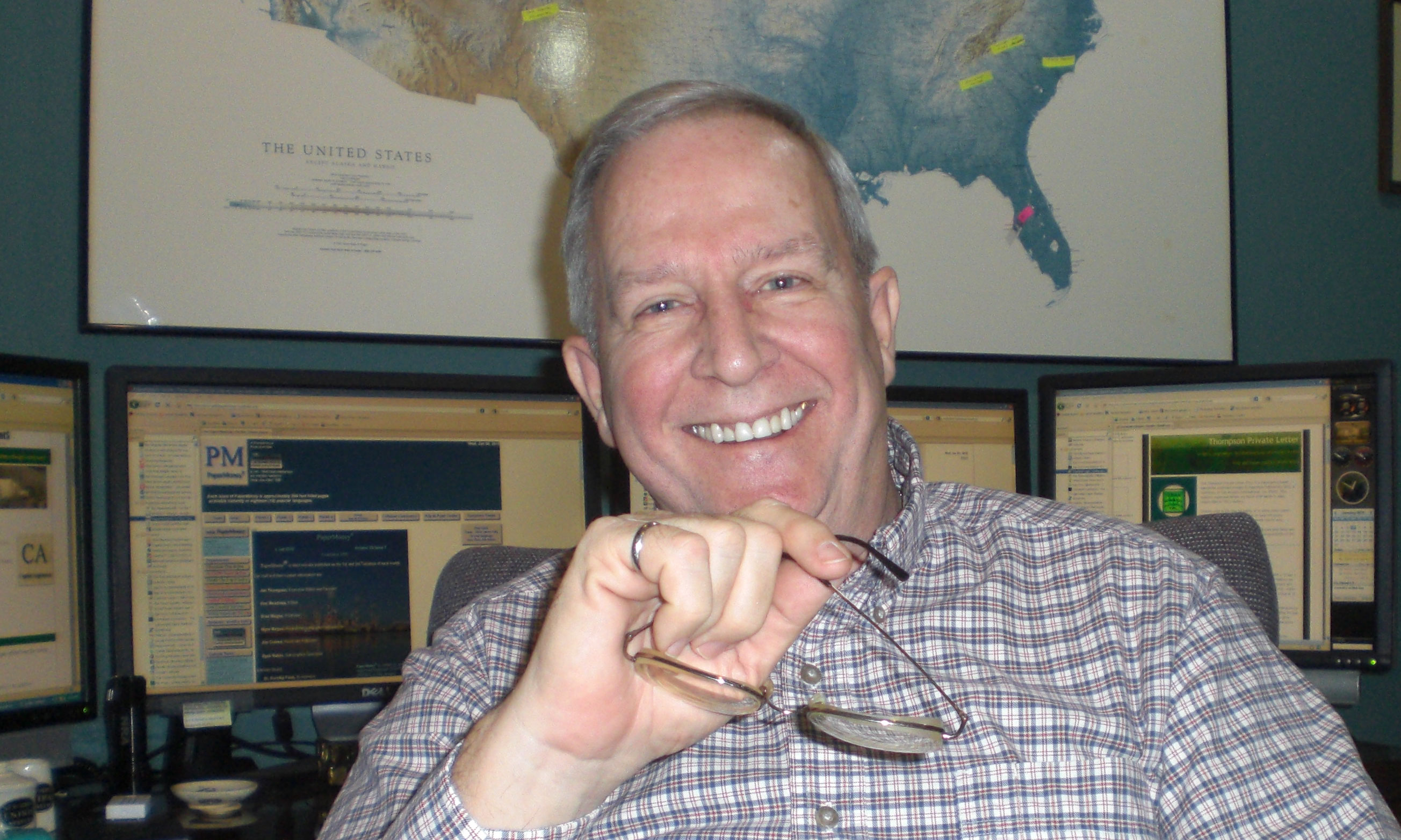 Harry's means business for the packaging industry. If you are not familiar with Harry's just go to harrys.com. Yes, I'll give them a free plug.
I used to use Gillette razors--their Mach 3, the one with a battery which induced a vibration in the head. However, I got tired of paying an arm and a leg for the replacement blades. I also ran out of blades all the time, probably because I was reluctant to go to the store to buy them.
When razor blades are locked up at the store like cellphones are, they cost too much. This is what you would often find at Target when looking for Gillette blades.
So, Harry's got me. I think it was with an ad on the Internet somewhere. Not only do they have a great product, they have something just right for those of us who loath shopping. They ship me, automatically, more blades and shaving cream on a two month cycle. Yes, they send a warning email, so that if I want to cancel I may, but I don't. It is too convenient to receive shaving supplies this way. And, clever Harry's, now I don't even get excited by the price.

****
Please take our new reader survey!

****
Additionally, as a lover of the paper industry, Harry's sets my heart aflutter. It's that shipment of theirs that does it. First, it is in a beautiful corrugated container, about 6 x 8 x 14 inches. Inside this container one finds two more nice boxes. One contains tubes of shaving cream. The other contains yet even nicer boxes with the blades in them. Be still my heart! There must be a half pound of high quality cellulose in this fiber coterie!
Now, go back a paragraph and note that I said "...I don't even get excited by the price." What causes this reaction? First and foremost, the convenience is a factor. However, I'll submit the nice packaging contributes to this lack of pecuniary emotion, as well. Even when you are an old guy like me it is nice to get a package in the mail that exudes a bit of quality. At the end of the day, packaging and convenience trump price. There is a business in this for us, dear papermakers.
****
Will Amazon's strategy slow the containerboard markets long term?... Check out the latest edition of Strategic & Financial Arguments.
****
I want to spend a little time on another topic here this week. I led with it in PaperMoney® on Tuesday. Since then it has happened again. It is fork truck related fatalities. There have been three fork truck related fatalities in the forest products industry in the Southeast US in the past 11 days. They were at PCA in Counce, Tennessee; Georgia-Pacific in Cedar Springs, Georgia and at a Weyerhaeuser mill in Ayden, North Carolina. None of these employees were rookies, in fact two of them had decades of service. The Weyerhaeuser employee had over seven years of service.
The pulp and paper industry has plenty of safety organizations. It is absolutely appropriate and prudent that these industry organizations immediately call a conference on fork truck safety. We will be happy to freely and lavishly publicize such a joint conference if it happens soon. If it does not, we will strongly consider hosting one ourselves. There is no excuse for such a safety record.
No quiz this week--spend the time you might have spent on it on fork truck safety, please.
And no other safety admonishment this week. Fork trucks--just think about fork truck safety.
Be safe, and we will talk next week.
You can own your Nip Impressions Library by ordering "Raising EBITDA ... the lessons of Nip Impressions."