Listen to this column in your favorite format
(Editor's Note: Our platform provider is currently having a problem accommodating iTunes files on Firefox browsers for those using PCs. We apologize for any inconvenience.)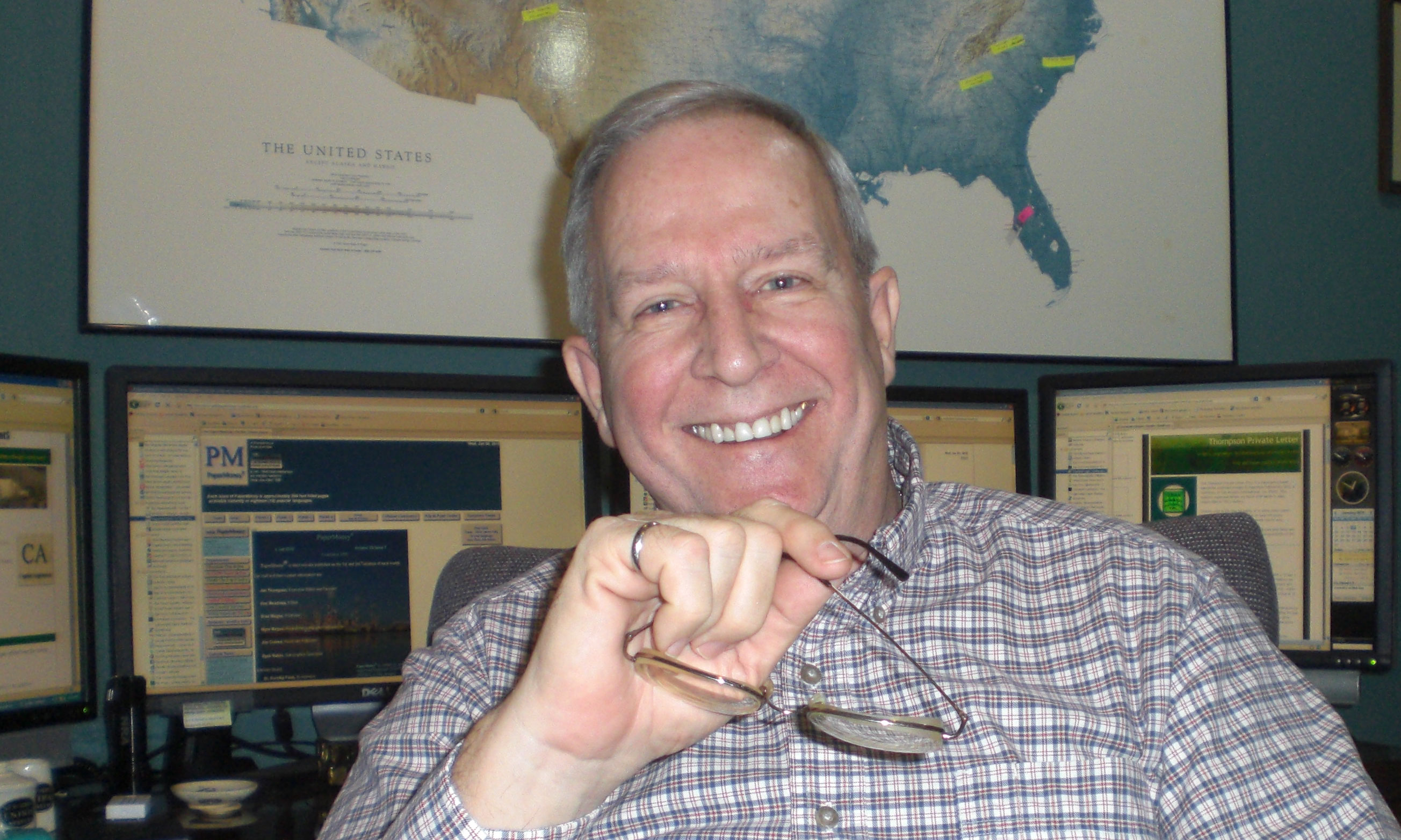 The "ink" was barely dry on last week's column (The folly of subsidies in a for-profit world) when I received a missive from Debbie Jones at Deutsche Bank headlined "MLP-ification of containerboard?"
The digest version of Debbie's article was that some of the tax law geniuses have determined that if containerboard manufacturers whose furnish is largely virgin fiber choose to do so, they may wish to spin off their virgin fiber assets into Master Limited Partnerships, or MLPs.  This idea apparently comes from an ancient (1989) IRS private letter ruling pertaining to certain interpretations of IRS Code Title 26 section 7704(d)(1)(e).
Now, if you are like most readers of my column here in Nip Impressions, you just come to work every day, try to do your job to the best of your ability and let matters such as the example above fly over your head.  Most of the time, including this case, this is a safe thing to do.

****
Please take our new reader survey!

****
What I want to make you aware of this week, however, is merely the realization that such matters are flying about all the time.  Government influence affects your job, and the survival of your position greatly every day.  There are people out there that you know nothing about, and perhaps even your company knows nothing about, that influence your place of employment constantly.
Tax law, like this week's example, is one such area.  Another example from the tax arena of which I am aware which happened a number of years ago in a coastal US mill.  I am sure no employees in the mill even knew this scenario played out.  Machinery depreciation is often quicker in foreign countries, especially in Europe.  So, in this particular mill the paper machine was sold to a European paper producer.  They depreciated it on their books in Europe.  They leased it to the original owner.  The machine never moved, in fact, like I said, I doubt anyone in the mill had any suspicions about who owned the machine.  Just more accounting gyrations influenced by governments.
Things can get more serious.  There is a major paper company in North America which has considerable holdings in Russia.  We have been trying to get an interview with some of their top people to talk about the effect of the US sanctions on Russia on their business.  Of course, they are ignoring us and hoping that by stonewalling we will go away.  In fact, they probably wish the whole problem would just go away. 
****
Will Amazon's strategy slow the containerboard markets long term?... Check out the latest edition of Strategic & Financial Arguments.
****
I suspect they had assigned a low risk to the scenario that has developed for them in Russia.  After all, they started this investment activity back in the 1990s when matters with Russia seemed quite rosy.  But here we are.
I haven't bothered to mention environmental laws, but nearly everyone in our industry knows the effects these have had on our business.
The point I want to drive home this week, however, is this.  You may be very involved in your mill's business. You may think you understand all the business aspects from raw materials to markets.  Yet, unbeknownst to you, there are always outside forces trying to find a way to influence your business, sometimes for the better, sometimes not.  You cannot begin to figure out who all these influencers are.  All you can do is take care of your own career, be flexible and be ready to move on if outside forces change conditions on you. 
It is a perilous world we live in daily.  How do you cope with these matters?  You can take our quiz this week here.
For safety this week, accidents are always external to your body, but often caused by your thinking (or not thinking).
Be safe and we will talk next week.
You can own your Nip Impressions Library by ordering "Raising EBITDA … the lessons of Nip Impressions."