(Editor's Note: Our platform provider is currently having a problem accommodating iTunes on certain browsers. We apologize for any inconvenience.)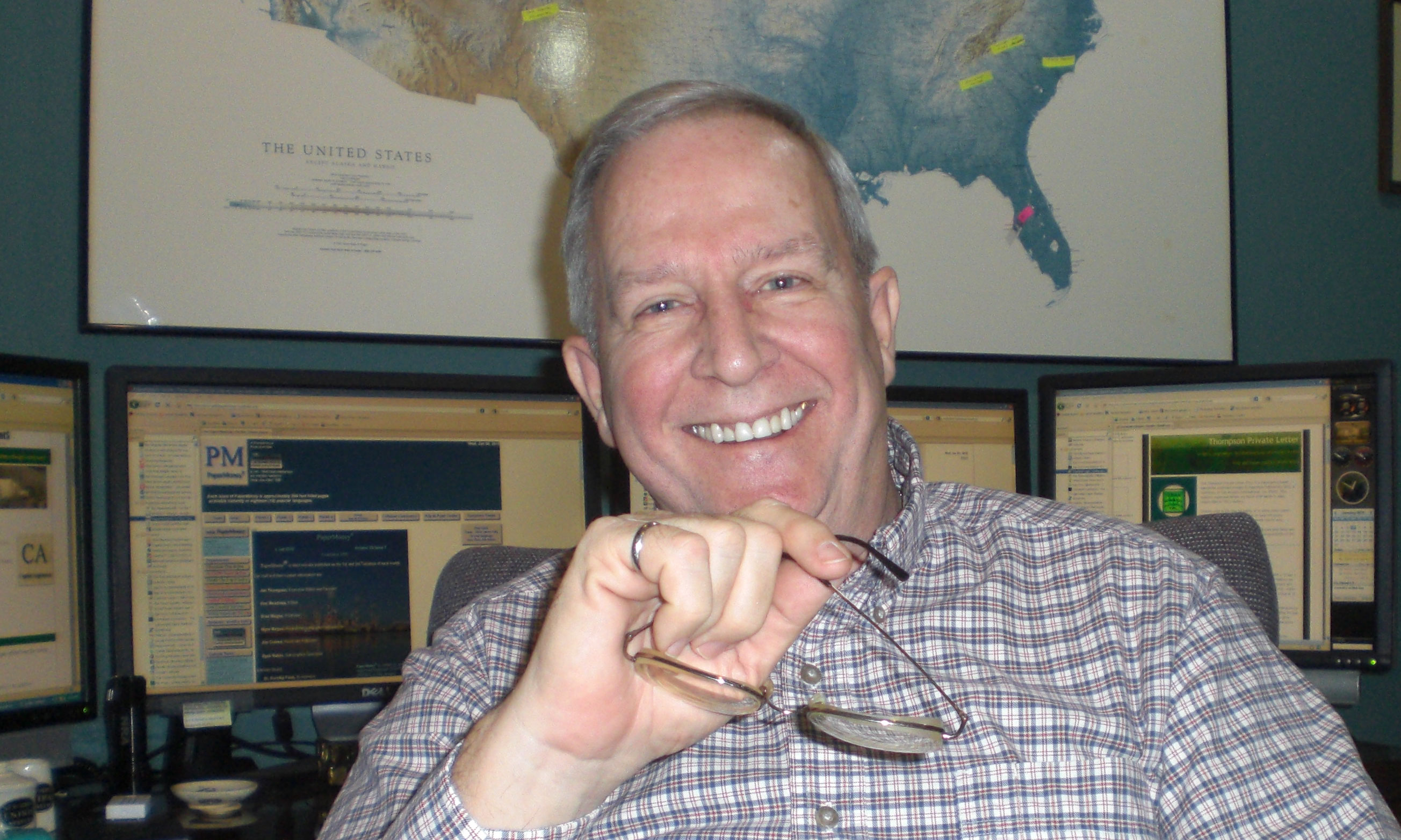 I received my first rude lesson in the reality which people play in interpreting science and engineering when I was 27 years old.  I had been assigned to optimize the performance of a piece of converting machinery — in this case, a machine that folded and inserted an instructional leaflet in a box of tampons.
This piece of equipment was a "Rube Goldberg" monstrosity if there ever was one.  One of the main features of this torture rack was a slotted table through which pins, attached to chains below, protruded.  These pins were supposed to guide the leaflet along as it was inserted in the box.  It was a maintenance and operational nightmare.  I looked it over, thought about it, and replaced this entire section of the machine with a smooth plate and two belts, set at an angle, which gripped the leaflet and inserted it in the box.  I replaced about 20 moving parts that could stretch, cause stumbles and so forth with a smooth stainless steel plate and two moving parts.
It worked perfectly — except maintenance liked to play with the old system.  And when they were playing with it, they weren't doing more arduous jobs.  We happened to have statisticians on staff in this facility.  Someone from maintenance got to the statisticians.  They did a study with the old system and the system I designed.  They "proved" the old system was more reliable — the old system with all the moving parts and the surfaces where the leaflet could stumble.
****
Please take our new reader survey!

****
This experience was in the pile of "final straws" that pushed me to seek my fame and fortune elsewhere. 
And it left me suspicious of "scientific" conclusions for the rest of my life — right up to this very day.  
I still ponder this old experience every once in a while.  I still cannot figure out how they manipulated the statistical data to achieve the outcome desired by some.  This was, after all, a very simple system, when compared to the more complex processes we have in mills (and don't get me started on the global warming computer models). 
The point, however, is this.  Scientific results and engineering results must be studied carefully and analyzed many ways in order to ascertain their veracity.  I fear in the world of today, we capriciously slap the words "science" or "computer analysis" on endeavors which need much further study.  Sometimes this is done through ignorance, sometimes maliciously. 

****
A port in stormy times... Check out the latest edition of Strategic & Financial Arguments.
****
Additionally, I think many scientists and engineers are the worst culprits in these deceptions.  Being of a scientific or engineering mindset, I believe those in these professions never consider the human element that affects analyses.  We (I am an engineer after all) derisively dismiss the politics of a given situation.  This is a mistake.  Often the politics, and I am simply talking the politics within a company, nothing grander than this, decide the outcome of the day.  Unfortunately, in too many cases the decision is wrong for it was not consider carefully enough.
I have been challenging you for the last three weeks to look at things differently than you have in the past.  Actually, I challenge you to do this all the time; I have just been emphasizing it the last three weeks.  We started with "Attitude" went to "That can't be" and then, this past week, "Lying to yourself."  I would be honored if, counting this column, you will see these four as a small primer to consult regularly.  If we get enough requests, we'll put these together as a little booklet you can print out for reference.  Just let me know via email.
So, for our quiz this week, do you think science and engineering in the workplace are often swayed by the motives and experiences of humans?  You may take our quiz here.
The cause of many an accident can be attributed to people relying on their own judgment rather than science when assessing a situation.  Perhaps this would make a good safety meeting topic.
Be safe and we will talk next week.

You can own your Nip Impressions Library by ordering "Raising EBITDA … the lessons of Nip Impressions."