(Editor's Note: Our platform provider is currently having a problem accommodating iTunes on certain browsers. We apologize for any inconvenience.)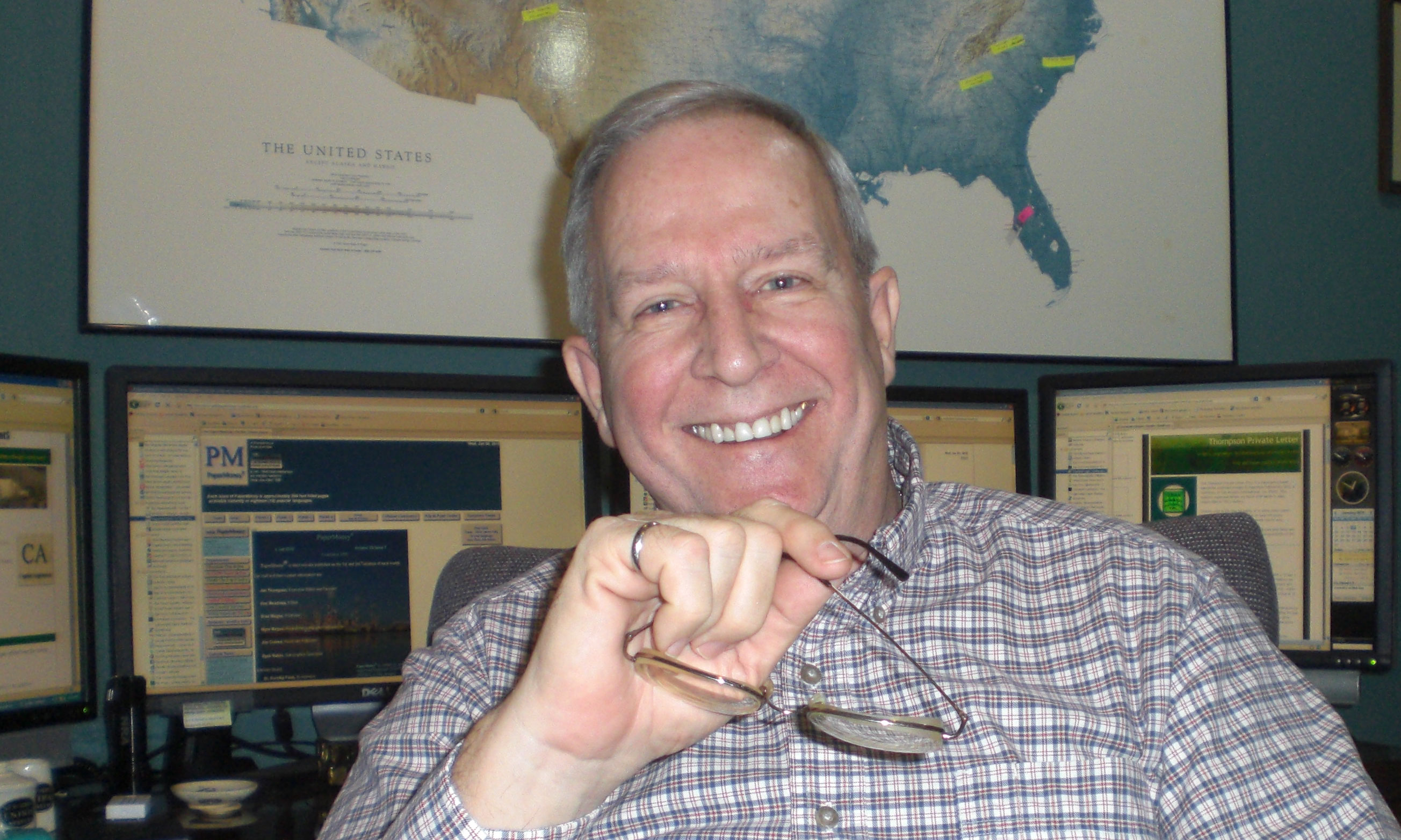 I have never seen an attitude that has led to so much failure in so many fields as that reflected by the title of our column this week.  Life, love, career, home, you name it — an attitude of refusing to believe a sequence of events that might happen is responsible for a great deal of personal and corporate misery.
A few examples may illustrate the issue.
Take the newsprint industry of the late 1980s.  If you would have told anyone at that time what was about to transpire over the next quarter of a century, they would have laughed you out of the room.  Yet, it did happen.  Companies, blind companies, as recently as the mid-2000s (around 2005), were still buying newsprint mills from those who had seen the light. 
Families, who think the mill that supported great grandparents, grandparents and parents, think it will continue on just as it has in the past.  They wake up shocked that conditions changed.

****
Get the latest industry news by listening to Pulp & Paper Radio International.
****
The sweet little lady that sat in front of you in church each week turns out to be an embezzler.   The car you bought does not achieve the gas mileage the salesperson told you it would achieve.
As a salesperson or director of marketing, you just can't believe no one wants to buy your product. 
A few years ago after one more experience beating my head against the wall attempting to help a person see that the way things were going was not the way this person thought (Dreamed? Imagined? Wished?), I sat down one day and developed a set of principles that is taped to my computer screen's edge:
"Always remember:
"People are not creative nor do they have much vision — you always have to spell it out.
"People are selfish with their time and money.
"People like praise and inquiries about themselves.
"People do not want to hear about you.
"People are lazy when it comes to being altruistic.
"People react to fear and their own ego."

****
A port in stormy times... Check out the latest edition of Strategic & Financial Arguments.
****
Now, you might think some of these are not very nice.  I wrote them as my own reminder.  A few "somes" and "maybes" would soften them up a bit.  However, the full, unedited version I just gave you may be more effective.
Now, you can use these two ways.  You can think of them as being about you, or you can think of them as being about the people with whom you interact.  Either way will help you understand and better prepare for the balance of your life, whether it ends this afternoon or a hundred years from now.
We make the mistake that the world as we knew it yesterday is the world we will know tomorrow.  We make the mistake that what we think of as common sense is bestowed upon all. We make the mistake that most people will act in a civilized manner most of the time.  Nothing could be further from the truth — no one knows fully what tomorrow brings or what another person is thinking.
Does this mean we should develop a stance of continual fear and suspicion?  No.  What it does mean is that we need to stop being lethargic in our thinking.  Observe people, events, nature and then act on what you have observed and studied by applying rigorous thinking. 
I think more surprises are caused by lazy thinking than nearly anything else.  Some call energetic thinking "critical thinking" — I prefer "deep thinking" myself.  If you want to make tomorrow better than today, you have to think about all the possibilities.  It is a simple as that.
What do you think?  Ever been surprised by an outcome?  You can comment in our quiz this week available here.
Safety is all about deeply thinking about outcomes.
Be safe and we will talk next week.

You can own your Nip Impressions Library by ordering "Raising EBITDA … the lessons of Nip Impressions."