(Editor's Note: Our platform provider is currently having a problem accommodating iTunes on certain browsers. We apologize for any inconvenience.)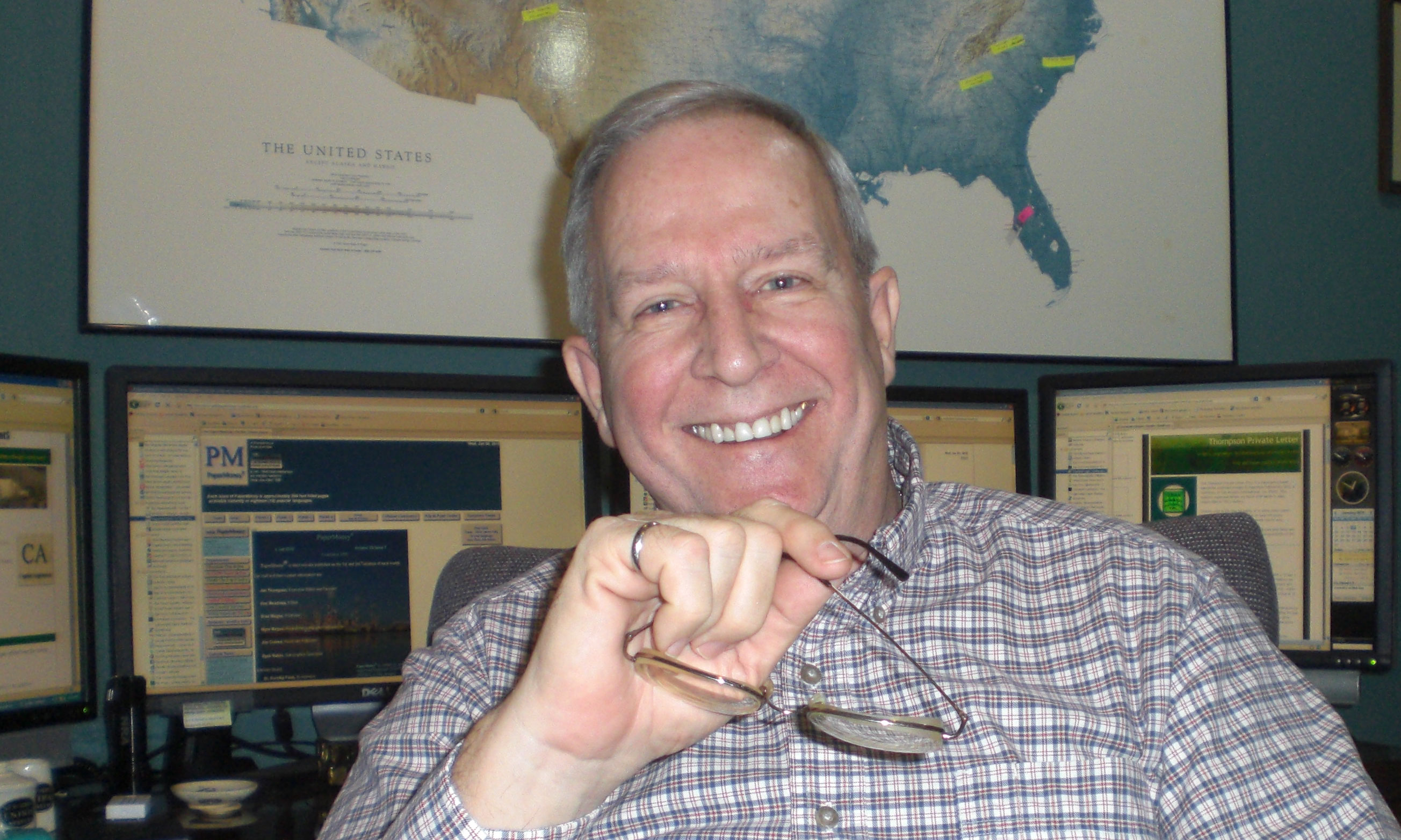 I have decided the most important attribute to consider when evaluating employees is to divide them into "givers" and "takers."
The takers are characterized by their attitudes and the characterization they use concerning others.  They speak of "rights" that have no basis in fact or tradition.  They worry about who has the bigger office, who has the most toys.  They are often clock watchers.
Givers, on the other hand, are fairly easy to manage.  Sometimes, however, they need a bit of management protection for they can be easily exploited by the takers.
Corruption follows the takers.  Sadly, most of the corruption I have seen in mills is regional, in the "old South" in the United States. It follows a study recently released by Cheol Liu of the City University of Hong Kong and John L. Mikesell of Indiana University.  They studied corruption in state governments in the United States.  Their top 10 most corrupt states, from most corrupt to least corrupt is Mississippi, Louisiana, Tennessee, Illinois, Pennsylvania, Alabama, Alaska, South Dakota, Kentucky and Florida.  Sadly, my mill experiences mesh with their state analyses quite closely.

****
Get the latest industry news by listening to Pulp & Paper Radio International.
****
There is one mill in one state on their list that I will not even bother to call on.  I learned many, many years ago that if you were not towing a new bass boat to drop off at the chief engineer's home, there was no reason to think you would ever be favored with any business from that mill.  Interestingly, I have kept tabs on that mill and have seen the purchasing and engineering department turned over many times for the same reasons--still, the attitude returns.
You can't fire a person for being a "taker," but you can work on managing them.  I would say put them in the purchasing department, but the danger with that concept is they will likely become corrupt (or more corrupt) and shake down your suppliers, costing you money, lawsuits and criminal investigations.  Better to isolate them until a good excuse for them to "seek opportunities elsewhere" can be found.
I do think the attitude of taking can be contagious.  In particular, young people, still becoming grounded in their careers, can be moved from a somewhat neutral attitude to one of being a taker by embittered senior folks.   So, care is in order when assigning mentors and others to young employees.

****
A port in stormy times... Check out the latest edition of Strategic & Financial Arguments.
****
I should further state that I don't think an attitude of being a giver or taker is necessarily associated with being a "go-getter."  I have seen people with a "can do" or "go-getter" attitude in both the giver and taker camps.  Givers and takers are more closely aligned with those who have a sense of entitlement than anything else.
So, if you have been having management problems with your team, I suggest you look at their individual attitudes, and divide them into givers and takers.  If you are having trouble deciding, one clue is to determine if they are chronically happy or angry.  I have never seen a giver who is chronically angry.
And what are you?  Think about it and give us your thoughts on our quiz this week you can take it here.
For safety this week, being an EMT is an attitude of giving, or should be.  Where are your EMT's attitudes?
Be safe and we will talk next week.

You can own your Nip Impressions Library by ordering "Raising EBITDA … the lessons of Nip Impressions."