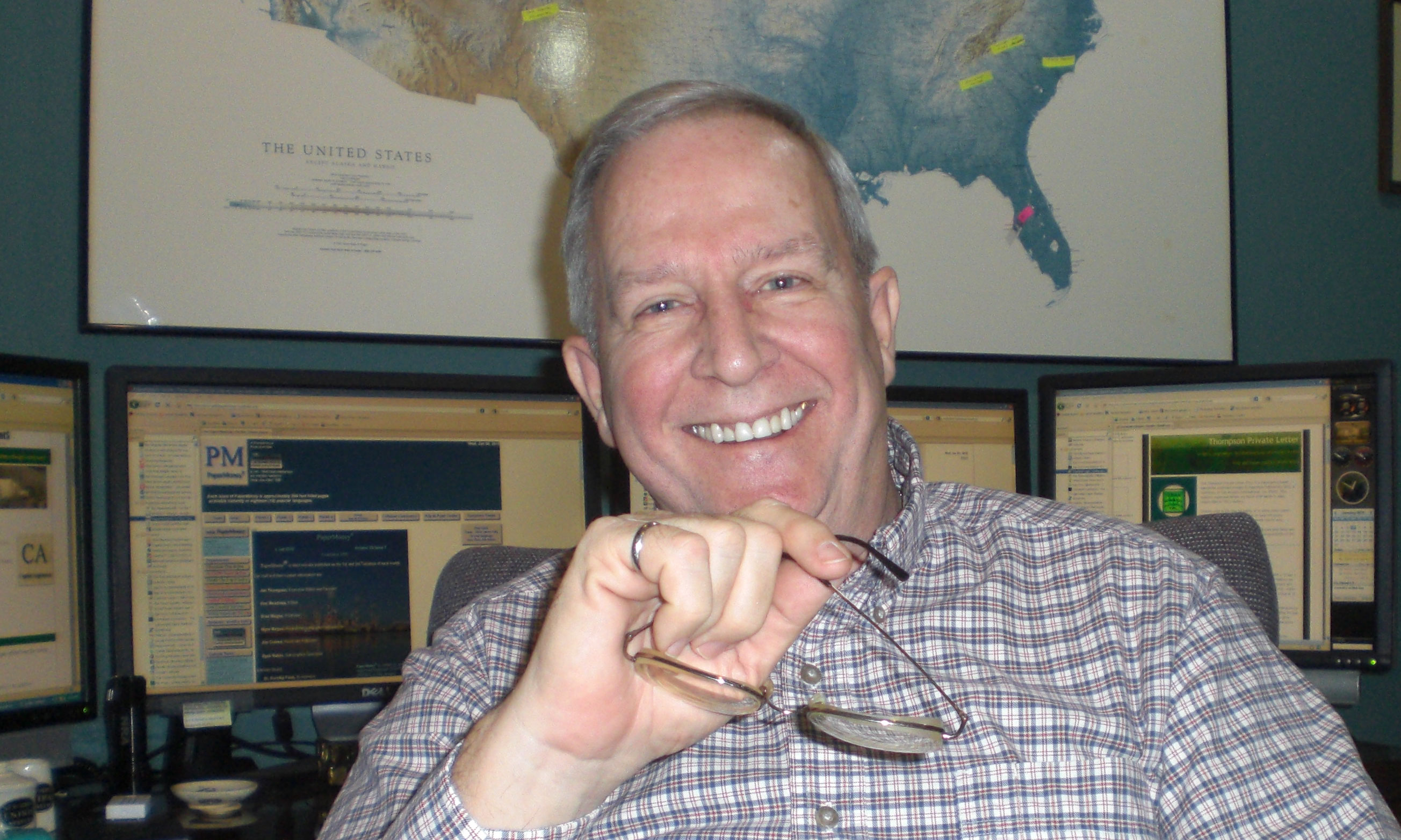 In almost all venues in which I work (and these reach far beyond pulp and paper), I keep bringing up drones, or officially, RPAs (Remotely Piloted Aircraft).  I have brought up the potential benefits I see coming and the potential harm.
Yet, I don't see much movement.  If there was ever an obvious game changer on the horizon and almost here, it is the RPA.  The magnitude of change to society that will be wrought by RPAs is more obvious right now than that of the Internet in 1995.  Heck, 1995 was about the time Bill Gates thought it would be a pretty good idea for Microsoft to look into this "Internet thing."  I had been using email for more than a year.
I have written here before about ways to use RPAs in our business.  In fact, I am so convinced of this, I am seriously thinking about buying one myself and demonstrating to pulp and paper mills the many ways it can be used to eliminate costly and dangerous maintenance activities now.

****
Get the latest industry news by listening to Pulp & Paper Radio International.
****
My concern these days, however, is how they can be used for harm.  I wrote about this here before, how your entire security plan is based on the height of a chain link fence.  Right now, for less than USD 1,500, someone could do industrial spying on your facility with an RPA.  What is coming, however, is far more sinister than this.
I see traffic being disrupted by RPAs.  Who would do this?  Most likely, people thinking it is "fun" to watch trucks careen into other vehicles or ditches.
But on a larger scale, governments will be using sophisticated long range RPAs to track shipping and other activities.
RPAs have now been built that never need to return to home base—they just find the nearest power line, sit on it and are recharged through eddy currents. 
A recent article says most of the countries of the world will have armed RPAs within 10 years. 

****
Banker: Customer or vendor? Watch which way the money flows. Check out the latest edition of Strategic & Financial Arguments.
****
Maybe some of you are preparing for this coming swarm and are doing such a good job of it that your activities are being kept confidential.  Somehow, I think such a situation is the rare one indeed.  You need to be formulating an RPA plan now, both an offensive and a defensive one.  It is for certain that your local gendarme is not going be ready to help you the first time you are attacked.
I will go out on a limb and say that the first pulp and paper mill attack by an RPA will be within the next 18 months to two years.  It may be a relatively benign attack, such as someone looking at your fuel pile or chip pile, but nevertheless, it will be a violation of your company's information, a violation in a way which you have never experienced before.
With the near universal neglect of public relations in which our industry has engaged, there are plenty of people who want to do us harm.  Some of these people are of the attitude that whatever they do, it will be acceptable, for they are saving the planet from our "terrible" industry.  They are probably sitting around thinking how they can use RPAs to make their point right now.
Again, you must start to formulate a plan—now.
Am I being an alarmist?  Tell us in our quiz this week. You may take it here.
For safety this week, I have enumerated before what we will be able to do to improve safety by using RPAs.  Let's get started.
Be safe and we will talk next week.

You can own your Nip Impressions Library by ordering "Raising EBITDA … the lessons of Nip Impressions."