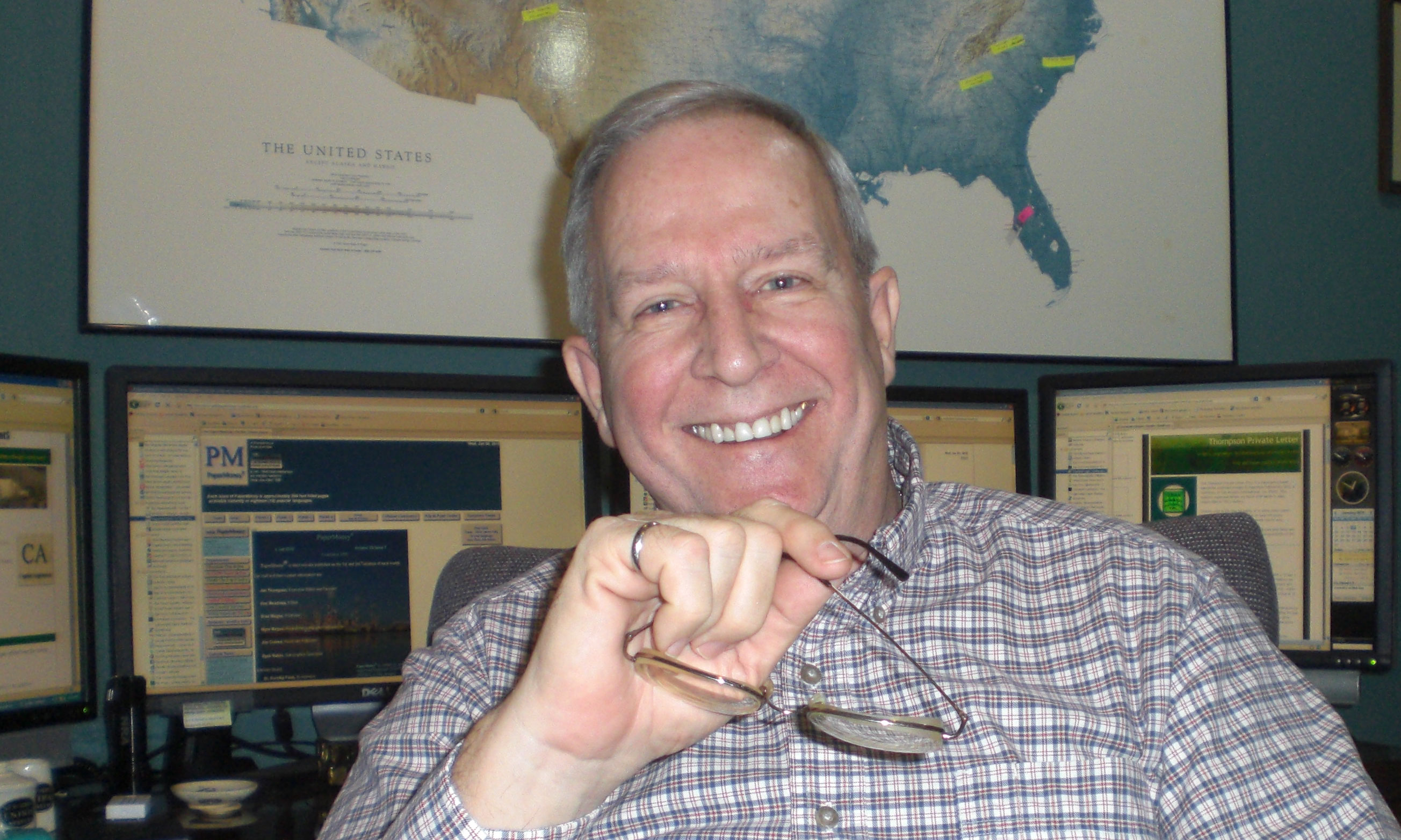 The devastation that has been wrought in communications papers (p & w, newsprint) in the last twenty years has been correctly laid it the feet of the Internet.  The Internet provides economies and utility in certain applications with which paper cannot compete.  In the case, however, where the issue is largely weighted by cost and not utility, perhaps we have missed a serious issue.  At least I will say I have missed a serious issue—the cost of ink.
Now, about a year ago I wrote a parody in a conservative newspaper column which I write elsewhere concerning the cost of ink and how the government could save money by reducing font size.  Then at the end of March of this year, there was widespread notoriety for a teenager who calculated the government could save over $400 million per year by changing fonts on money and other government documents. 
Just a couple of weeks ago, however, I saw the problem up close and personal.  Some of us in our company decided we wanted to produce 50 pads of 50 pages for a special use.  The design we came up with had a heavy use of colored inks down one side.  These were to be executive size (7 x 10.5 inches) on 28# matte finish.

****
Get the latest industry news by listening to Pulp & Paper Radio International.
****
So I trotted down to our local FedEx Kinko Store to get a retail price for these.  In color, they were priced out at over USD 1,300!  I asked for a black & white price.  It was approximately USD 280. Everything else the same, color ink was the only difference.
Now, I came home and sat down to watch the evening news and contemplate the costs in my own industry.  What pops up but a commercial for MAACO, a US company that does economical automobile painting.  I have actually had a couple of older vehicles painted there and they do a pretty good job.  They were advertising their spring special at USD 399. 
Think about it. A car has to be prepped, masked, painted in a paint booth and baked. There is a lot of hand work.  It is in color, but only one color, and surprisingly, by my rough calculations, the surface area of an automobile is less than that of my 2,500 pieces of paper.  Yet my 2,500 pieces of paper are only printed on about 20% of their area, so the covered portion is way less than the surface of the automobile.  And I must pay USD 1,000 for colored inks which are going to require no hand labor to apply?

****
Banker: Customer or vendor? Watch which way the money flows. Check out the latest edition of Strategic & Financial Arguments.
****
We all vaguely know ink is expensive, if for no other reason than when we buy ink for a personal printer, we note the price is up there with men's razor blades.  Personally, I have always attributed this to the fact that once you buy a printer, you are locked into the ink cartridge.
Yet the whole matter boils down to this.  The cost of a delivered product in a communications paper grade is not just the paper—it is the paper plus the ink.  You can't communicate much with a blank piece of paper.  Has anyone done a price sensitivity study to determine how much paper business is lost to the Internet just on price?  (Utility is another matter and Paperitalo Publications is an excellent example of the utility portion of the situation—we could not possibly have the reach and frequency of publication with printed materials.) 
While our communications paper companies continue to look hard at finding ways to produce their products more economically, perhaps the biggest savings of all has been missed—how to make cheaper inks.  For every consumer in the end is like I was in my real life example—it is the totaled delivered price, paper and ink, that drives the decision.
No quiz this week as I sit dumbfounded contemplating this situation.
For safety this week, if you work around inks (or coatings) I don't have to tell you to wear your PPE, do I?
Be safe and let's talk next week.

You can own your Nip Impressions Library by ordering "Raising EBITDA … the lessons of Nip Impressions."