Listen to this column in your favorite format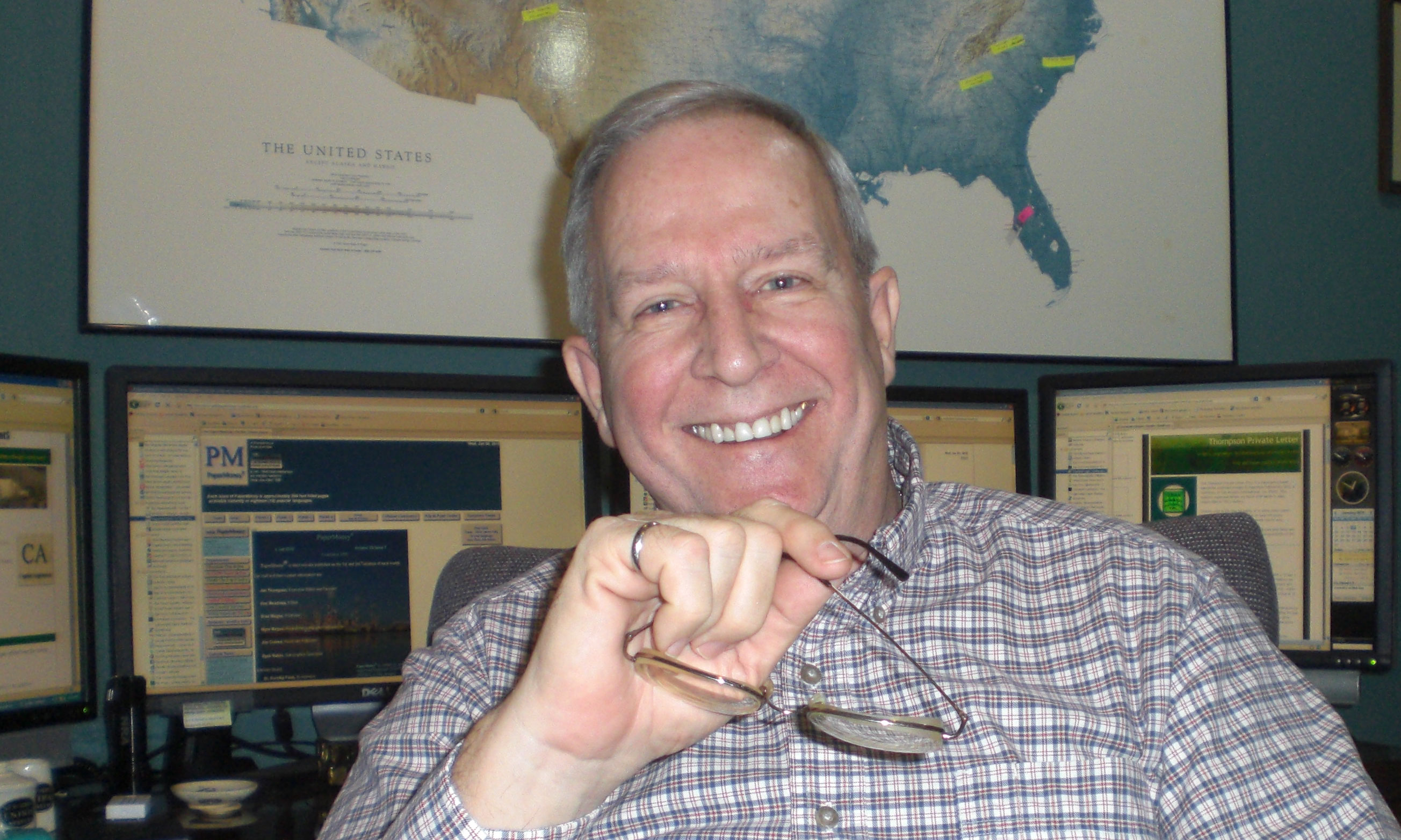 While we at Paperitalo Publications strongly support the printed word, we recognize that electronic publications have certain positive qualities.  It is not lost on you, smart reader, that Paperitalo Publications publishes nothing on paper, except books.  Yes, we like the challenge—exclusively publishing electronically to the pulp and paper industry.
However, there is one area that is developing into an area for serious discussion concerning the printed word.  That is in the area of young children, children under 3 or 4 years old. Evidence is building that allowing these young children excessive access to smart phone and tablets may be quite detrimental.
At least one report reveals that excessive electronic exposure, to the exclusion of books, games, blocks and so forth, is developing 4-year-olds that can't stack three blocks on top of one another.  In formative years, the tactile experience is apparently quite important to development of motor skills and cognitive ability.
And you can only have tactile experiences with tactile things.

****
Get the latest industry news by listening to Pulp & Paper Radio International.
****
Think about it.  You know how to flip pages on a screen reader because you first learned to flip pages in a real book.  If you had not developed that ability, you would not begin to understand it when it only involves pixels.
For those of us who grew up reading real books, transferring this feeling to screens works fairly well.  Screen activities have been designed to mimic what we learned to do with paper.  They were designed by people who also learned to do these tasks with paper.
Now, a world of adults that grows up without paper may end up creating presentation experiences, even on a 2-D screen, that are unique, different and better than what we have today.  But we don't know.
We do know that a child that can't stack blocks is a problem.  A scary problem.
It may be a problem for adults, too.  Despite better and better 3-D images on computer and tablet screens, some people just have trouble visualizing shapes in this way. 
****
Are containerboard grades headed for rough times? Check out the latest edition of Strategic & Financial Arguments.
****
What we need, entrepreneurs, is a real 3-D printer or perhaps printer drivers.  I am not talking about the ones I am forever fascinated with which produce 3-D objects in plastics or steel.  No, what I am talking about is taking a 3-D screen image and printing it out on flat paper with appropriate fold and cut lines, so that it can be made into a cheap 3-D physical model.  This is already done with Origami patterns.  What we need is the software to do this with any 3-D visualization we have on the screen.
It looks like one of the printing and writing paper manufacturers would develop this printer driver and pass it out for free.  After all, think about how much paper it could chew up, for both children and adults.
How does this idea sound to you?  Do you have any further thoughts on developing it?  You may take our quiz here.
For safety this week, imagine if we could print cheap 3-D fold up models for use in planning difficult maintenance or construction jobs.  You could print a dozen of them and pass them out to crews and have them on the job site. 
Be safe and we will talk next week.

You can own your Nip Impressions Library by ordering "Raising EBITDA … the lessons of Nip Impressions."