Listen to this column in your favorite format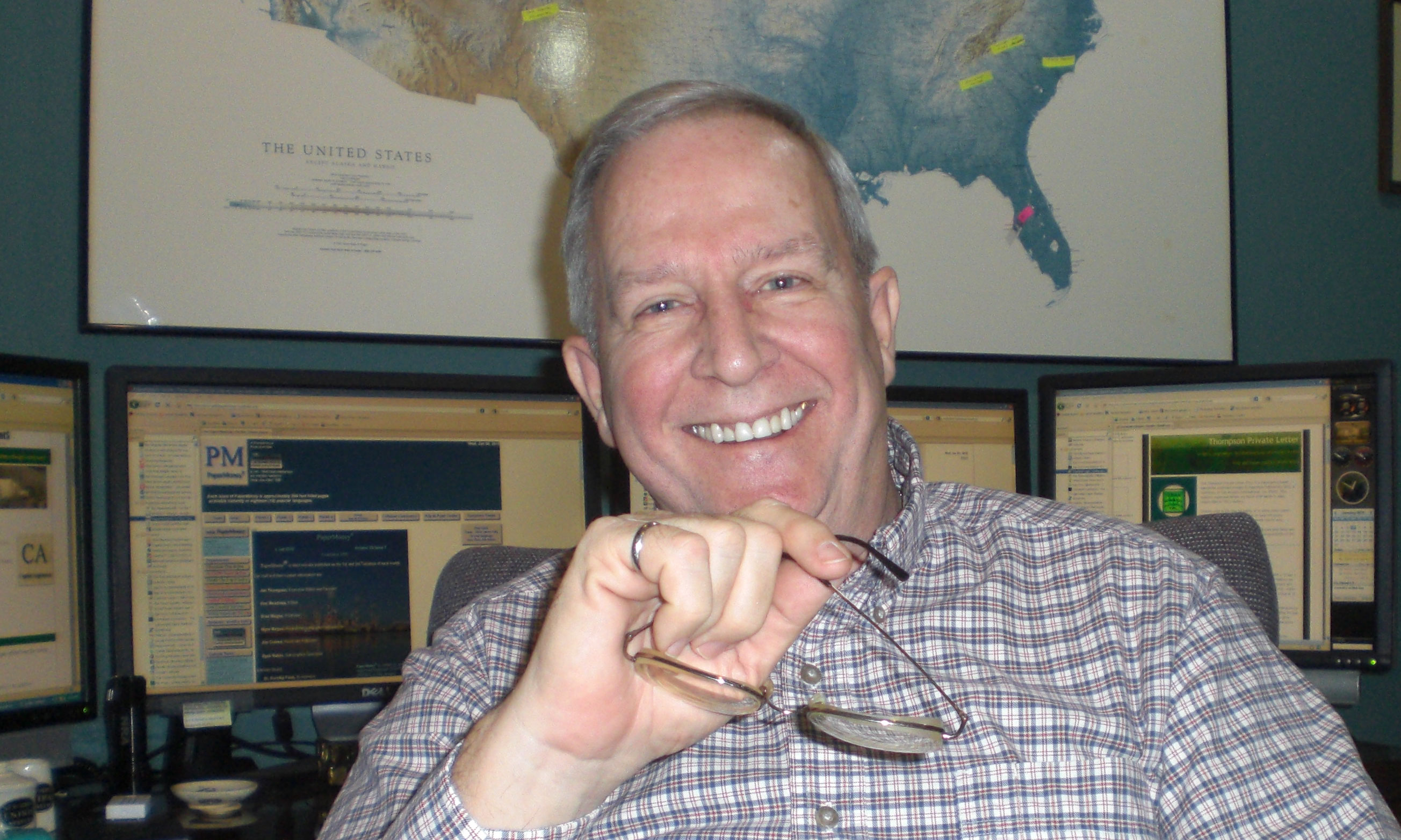 A couple of weeks ago, a comment I made on the Light Green Machine Institute Weekly newsletter excited paper makers around the world.  I proposed that we flip the paper machine on end, head box at the top, winder on the ground floor.
The reaction was the usual when I leave conventional wisdom behind.  It ranged from "that is the neatest thing I have heard of" to "you must be crazy."  Within hours, I received comments that the "structure would be too heavy to be economical" to "think how much you are reducing the weight of the structure."
A couple of things are for sure.  A vertical machine will have less roof area than any paper machine of similar size and it will also have much simpler foundations.  The overall installed weight of a conventional paper machine is 66% foundations and structure.  This number will be greatly reduced, when comparing to others with similar subsoil conditions.  After all, if you are building on bedrock, there is just so much concrete and steel, even high pressure concrete, which you can stuff in a given volume.  And, I can assure you, at least once you leave the forming section, the paper web has no sense of which general direction it is headed, be it horizontal or vertical.  Any problems with its general direction of travel are in your head, dear reader.

****
Get the latest industry news by listening to Pulp & Paper Radio International.
****
But let's take it a step further.  The vertical machine could be disguised in a building that looks like a typical office high rise building.  Put that on one block in Manhattan. Since we don't care about view, we can go down as far as soil conditions allow.  So, for instance, in Manhattan again, you are not limited by the foot print of one city block.  You can burrow beneath the streets on all four sides all the way to bedrock, if desired. This leaves plenty of room for warehousing and converting.  Stock prep is stacked up next to the paper machine—vertical.  You'll have plenty of room within the street level footprint of the building for all of this.
Now you have something really interesting, particularly if this machine makes recycled content copy paper or sanitary tissue.  The machine's recycled content is generated locally and arrives locally.  Its virgin feedstock arrives by truck in the middle of the night.  Then with a couple of high speed sheeters or a converting operation tucked under the whole arrangement (and remember, below ground, the foot print is it least twice as big as above ground) I am ready to go to market in the midst of my market.
Look what has happened to logistics.  For a portion of the incoming stream and for the entire outbound stream, I have better logistics costs than any of my competitors. 
An urban forest with an urban solution.
Do the numbers work out on the capital cost?  I admit not knowing, but I think in the end, it will boil down to the cost of the raw real estate versus the transportation savings.  Everything else (equipment, structure and so forth) should be nearly break even.  But as they say on those cheesy TV commercials, wait, there is more.  The vertical machine, stock prep and all, is likely to be no higher than 200 to 300 feet.  The first 200 feet of a skyscraper contains the least desirable apartments or condominiums. Developers build them because they have no idea what else do with this space.  Now that I have this space occupied, I can build forty or fifty stories of premium apartments or condos on top of the machine—up where the prices are highest.  This covers my real estate costs.  And in colder climates like New York and Europe, exhaust steam heats the whole building—true co-generation, just like the central district heating systems of old.  But wait a minute—back to the roof—now my paper machine has no roof costs.

****
Small and professional: Check out the latest edition of Economic Development Arguments.
****
A clever developer should not only be able to get all sorts of tax breaks, they can argue they are taking heavy trucks off the road and should get a break for that, too.
The machine is really simple, I think.  A gap former pointed straight down is probably the most difficult part of the design.  Pressing should not be a problem, and for once you can change "bottom" and "top" felts with equal ease.  Dryer air control should be superior to today—you will be able to segment the dryers by "floors" and tightly control the temperature and humidity in each section.
Save-all pans for the wet end and chutes for the dryer broke will bring water and broke back to the bottom for reuse.
Then, the final bonus.  It will be necessary that the machine be designed like a large boiler.  It will have an exoskeleton, just like a boiler and the machine will hang from beams at the top, like a pendulum like boilers do.  This allows it to grow downward as necessary as it comes up to operating temperature.  Now think for a minute—what is missing?  A concrete machine track.  Now, at last I can build a paper machine that is not stuck at the same width forever.  For if I build the heavy structure of the exoskeleton with a wide enough shaft for the machine, any time technology or market conditions dictate, I can remove the machine and replace it with one of a different width.  I do not have to throw away the entire infrastructure that has made machine width unchangeable in the past.  I am free of the largest obsolescence factor ever to plague a paper machine building.
Now, you will notice I have borrowed ideas from other engineering and design precepts here.  Not much that is really new. There is one more thing that is not new, either:  Heavy industry in the midst of the city.  Where do you think Times Square got its name?  The New York Times used to be printed beneath it.  Likewise, New York's Herald Square was once the home of the old New York Herald—and its printing presses.
Creativity is fun, and requires thick skin to fend off the naysayers.  I suspect the Fourdrinier brothers experienced similar problems (What!!?? You think you can make paper continuously?!).
This, however, is how we start creating a modern paper industry viable and relevant for the future.  The hard work comes turning the ideas into reality.
Any comments?  Let me have them in our weekly quiz.
For safety this week, having floors between the various sections and being able to approach the equipment while standing on a floor should make such a machine a naturally safer maintenance experience.  Maintenance will be near floor level for every aspect of the machine if you design in enough floors.
Now, one final thing.  I have already seen some reactions to my first comment on this idea that indicates individuals and companies are thinking about filing patent claims.  I want the general concept to be free and open.  I urge you not to try to file a patent claim on the idea as a whole.  It isn't your idea and it should be free for all to exploit for the good of the industry.  If necessary, I think I can find some wealthy individuals who will help me fight any claims that attempts to lock up the idea in a holistic fashion.  Limit your patent attempts to clever little pieces, please.  There will be plenty of those to go around if this idea takes off.
Be safe and we will talk next week.

You can own your Nip Impressions Library by ordering "Raising EBITDA … the lessons of Nip Impressions."