Listen to this column in your favorite format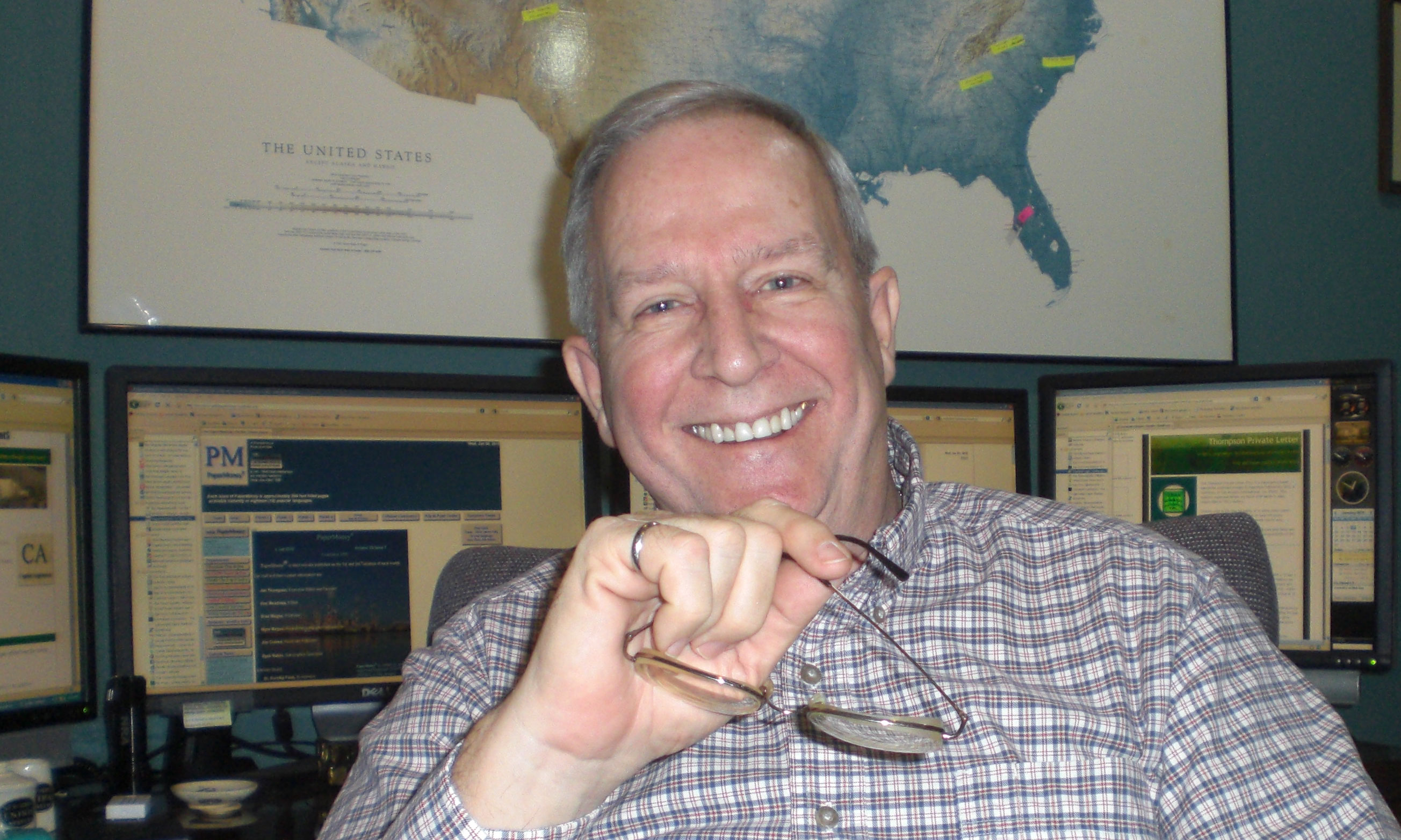 With the announcement of "Amazon Flow," the first nail has been placed in the barcode coffin.  Amazon Flow is an app that can be used to take pictures of items in your cupboard or refrigerator to put them on your Amazon grocery list.  It does not need to read barcodes, it can recognize packages.
Boy, that was fast.  Barcodes made their public debut at the Marsh Supermarket in Troy, Ohio, with the scanning of a 10 pack of Wrigley Chewing Gum in June 1974.   A mere 40 years later, I can write a column with the title above.
Ironically, the thing Amazon Flow is having trouble recognizing at the moment is a pack of chewing gum.  But that will change.
This is a game changer in so many ways.  On a practical level, I can remember when I was involved with printing how blasted hard it was to meet the specifications on printing bar codes, especially on molded pulp egg cartons.  No more worries about that when this is perfected. 
****
Get the latest industry news by listening to Pulp & Paper Radio International.
****
What does this do to all packaging?  Can we eliminate bar codes?  Can we stop worrying about orienting packages so the bar code can be read (how many times does that have to happen from the moment the package is printed until it is opened by the consumer)?
Does this allow us to become more creative with packaging graphics, from the individual consumer package to the corrugated container?  In our mills, box and printing plants, will this technology make current optical testing equipment obsolete?
What else can we use this technology for?  I mentioned it this week in the Light Green Machine Institute weekly newsletter.  Will this technology be a growth driver in the pulp and paper industry or another force for shrinking the industry?  It is probably too early to tell.
Amazon's objective at the moment is clearly to make it extremely easy to buy your groceries from them.  This will no doubt work.  What does that mean for the packaging industry?
****
Shhh!!!: Check out the latest edition of Economic Development Arguments.
****
There is a concept called singularity.  It is the concept that we reach a point where the computers are developing so fast that they take over the decision making and strategic thinking from humans.  This development is not quite singularity, but it is close.  For those of us in the pulp and paper industry, it might as well be.
Fortunately, depending on how you look at it, we in the pulp and paper industry have been whipsawed around for nearly two decades now, starting with the decline in newsprint beginning about 1994.  We have learned to accommodate change.
My challenge is for us as an industry to become proactive, not reactive to change.  For instance, now that the Amazon Flow technology is out of the bag, how can we help them exploit it throughout the entire product chain?  What will it let us do with packaging and paper products that we have not been able to do before?
What are your ideas?  You can express them in our weekly quiz here.
For safety this week, the day may be coming when a video version of something like Amazon Flow will help us predict potential accident conditions.  That will be a step in the right direction.
Be safe and we will talk next week.
You can own your Nip Impressions Library by ordering "Raising EBITDA … the lessons of Nip Impressions." Just send me an email.