Listen to this column in your favorite format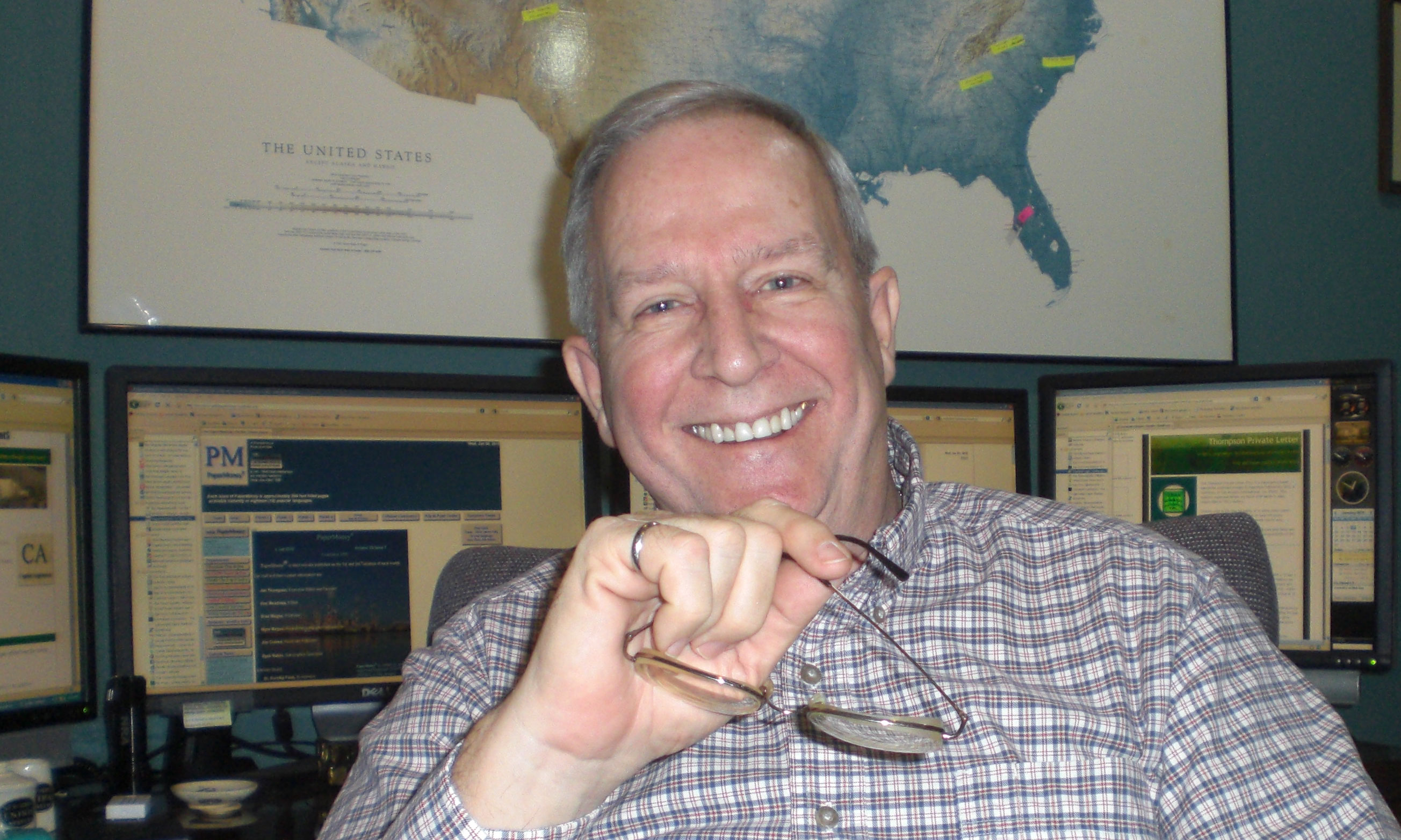 I am old enough to have seen many technological changes that affected, shall we say, everything.
The first was the interstate highway system. The second was the economical jet airplane for passengers and freight. The third was the original energy crisis in 1973.  The fourth was the personal computer.  Then came the Internet, followed by smart phones and tablets.  Each had its own disruptive effect on society and was built upon by the next one.  As an example of a company that exploits all these together, exhibit one is Amazon. 
If we lump the smart phone and tablet together as one, and consider my age of 63 years, these have happened on an average of once per decade, and I even left out television.
So, what is next and how can the pulp and paper industry adapt and thrive from it?
Well, we have been talking about it for a long time.  It is the combination of more ordering and delivery using the Internet, coupled with RPAs (Remotely Piloted Aircraft).  As far as RPAs go, government officials have largely conceded they have lost control of licensing these and will have to play catch up.  They are already everywhere. 
****
Get the latest industry news by listening to Pulp & Paper Radio International.
****
Smashed together, these changes composing the next big thing involve more depersonalization, more Internet connectivity.  The latest large company to recognize what is happening is Starbucks.  In Starbucks' quarterly comments on 27 Jan 14, Starbucks CEO Howard Schultz spent time talking about how online retail is and will affect their company.  Reading between the lines, Starbucks is worried that online retail will take shoppers off the streets and hence out of their stores. 
I think this means for Starbucks, store placement will become even more critical in the future, in order to ensure that stores are near long term high traffic patterns.  If people are not going out, they are not stopping for a fancy coffee.
We have been pounding the drum of home delivery and RPAs for a long time here, separately and together.  I personally know people who now go to the grocery store solely for fresh items—they order everything else from Amazon.  When you place a value on your time and properly assign the costs of transportation to the store, you will, too, even if the label price of items is more on Amazon (and usually it is not).
This trend extends to office space, too.  Our little company operates with no office space and has had none 14 years.  A young person working for me was questioning this.  I told him I would be happy to provide him with rented office space, just what month would he like for me to reduce his salary by $500 per month to pay for it?  And how close to his home need it be, so that he'll have time to get up, fight traffic, and so forth and so on?  I'll be expecting him to be sitting at his desk at 8:00, ready to go. Maybe I'll install a time clock.  FYI, we have no accountability for time as things stand, we have accountability for accomplishment.
****
What are you missing: Check out the latest edition of Economic Development Arguments.
****
With Yammer, Skype and share.me, we are very close together as a group.  We also think we are more efficient because we have no "water cooler" time.  Additionally, slackers are ferreted out quickly, because we judge each other on output, not who baked cookies and brought them in for everyone.  It may sound cold, but it is not—we are a solid team.
What all of this means is retail and office space are finally going to start to disappear in very rapid numbers.  What has been a dancing around the edges for many years will soon be an avalanche of change.  You can embrace or be sad, makes no difference—it is here and it is now.
What does this mean for the pulp and paper industry?  Lord, for once in my life, I wish we could get ahead of the game.  It certainly means a lot for packaging, from corrugated containers to individually packaged consumer items.  But what else does it mean? 
If you think on a material substitution basis, pulp and paper products have, for all of my lifetime, successfully replaced more expensive materials as technology develops.  Now, the challenge is to replace people gathering together.  How can we help with that?  How can packaging sort out brand differences when the customer is choosing brands online? 
I have lots of questions to go with this warning.  Do you have any answers?  Please take our quiz this week and let us know.  You can take it here.
For safety this week, the matters described here are a two-edged sword. I'll use the commute as an example.  Working from home obviously means less risk of traffic accident in your commute.  However, working at home means there will not be a safety professional examining your path to work (think of walking down the stairs) or your office environment itself.  How do we fix this deficiency?
Be safe and we will talk next week.
You can own your Nip Impressions Library by ordering "Raising EBITDA … the lessons of Nip Impressions." Just send me an email.