Listen to this column in your favorite format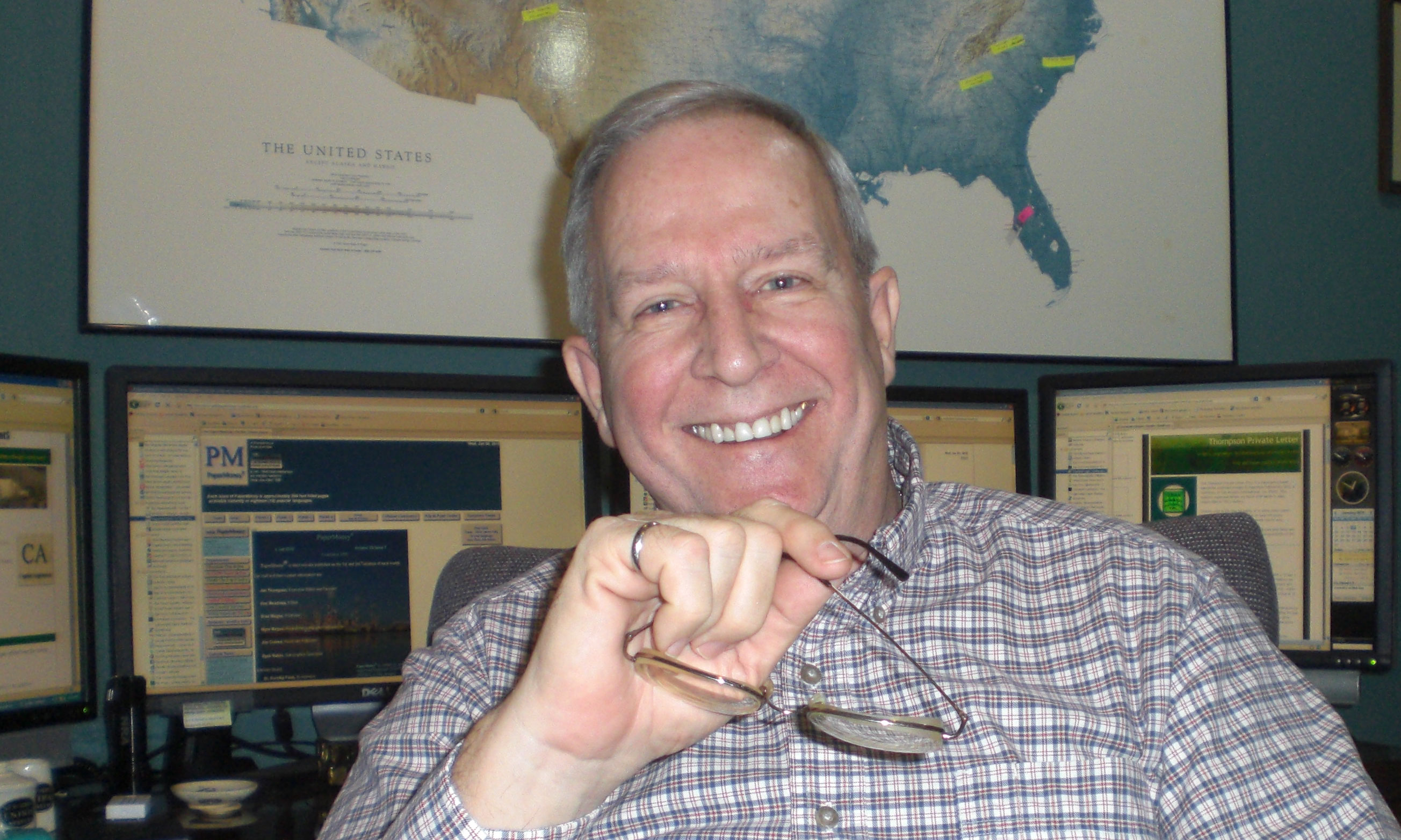 When I work on evaluations and due diligence projects around the world, there is often a discussion of "country risk."  This is the risk due to unstable governments, currencies and so forth.  The exercise goes like this—one does the normal work of due diligence and valuation and then it is marked down by some factor due to uncertainties in the local region.  In other words, one may not be able to plan for things to turn out exactly as predicted due to conditions, primarily political conditions that are out of control.
Today, I'll submit, the paper industry in the US and Europe is somewhat subject to country risk.  I'll explain why and then suggest something we might be able to do locally to help.
Today's US and European paper industry, indeed all industries, face uncertainty.  It is a newer phenomenon in the US than Europe, for it is only very recently that the US manufacturing base has become involuntarily entangled in a socialist government.  The US EPA is openly cozying up to environmental advocates.  The tax collectors are more hostile than ever.  The rules surrounding benefits, such as health insurance, are downright opaque.  It is hard to plan, for one cannot predict what the rules will be. 
****
Get the latest industry news by listening to Pulp & Paper Radio International.
****
Our fellow papermakers in third world countries have lived with such conditions for a long time, yet they were often in a slightly different vein there.  Typically in the old school third world conditions, business and industry was valued, it was just seen as a source of funds to be "shaken down" regularly.
In the US and Europe today, there is little friendliness toward business or industry.  Yes, the shakedown, often legal and executed by federal, state and local governments, occurs.  The real problem, however, is that we are just plain disliked by the general public.
In the post modern society, I think people have lost all understanding of how the items they wear, live in, ride in, or eat are made and arrive at their door.  I am certain they have no clue as to where their food comes from.  I know they think industrial plants, for instance chemical and plastics plants, just make things for other industries.  They have never thought, never made the leap, to the idea that ultimately everything has a human consumption element, no matter how distant it may seem from your local (or Amazon's) shelves.
****
What are you missing: Check out the latest edition of Economic Development Arguments.
****
We have become a nation of people who live in the magic kingdom.  Things appear, we consume them.  The consumer thinks electricity is made in the sockets in the walls.
Unfortunately, by default, we have let others that do not always have our interests in mind control the agenda.  Environmental groups, unions and teachers have become the de facto source of information on how things are made.  Some of their descriptions are innocent, some are nefarious.
The small step we can do locally is to have more open house days in our mills.  Years ago, all industries did this.  Today, largely the beer, wine and spirits industries are the only ones left pursuing this activity.  Whether it was cost cutting, liability, secrecy or whatever, we closed our doors to the communities where our mills reside.
We must turn this around.  We must open our doors.  We must show the community that we are not the enemy.  If I were the CEO of a major pulp and paper company, I would go so far as to put web cams on every stack and every water outfall in every mill in my company--all wide open on the Internet.  It would be a start, a start to taking back the narrative and agenda from those who wish us harm.  For if I can explain something concerning my business in terms I can control, then others with other agendas cannot lie about me.  It is fundamental and the only way to reduce the new country risk we are now experiencing.
What do you think?  Should we open our mills to more scrutiny?  Take our quiz here.
For safety this week, I think I would be more open about safety, too.  If it is our true intent to operate safe facilities, we should not be afraid of the exposure.
Be safe and we will talk next week.
You can own your Nip Impressions Library by ordering "Raising EBITDA…the lessons of Nip Impressions." Just send me an email.