Listen to this column in your favorite format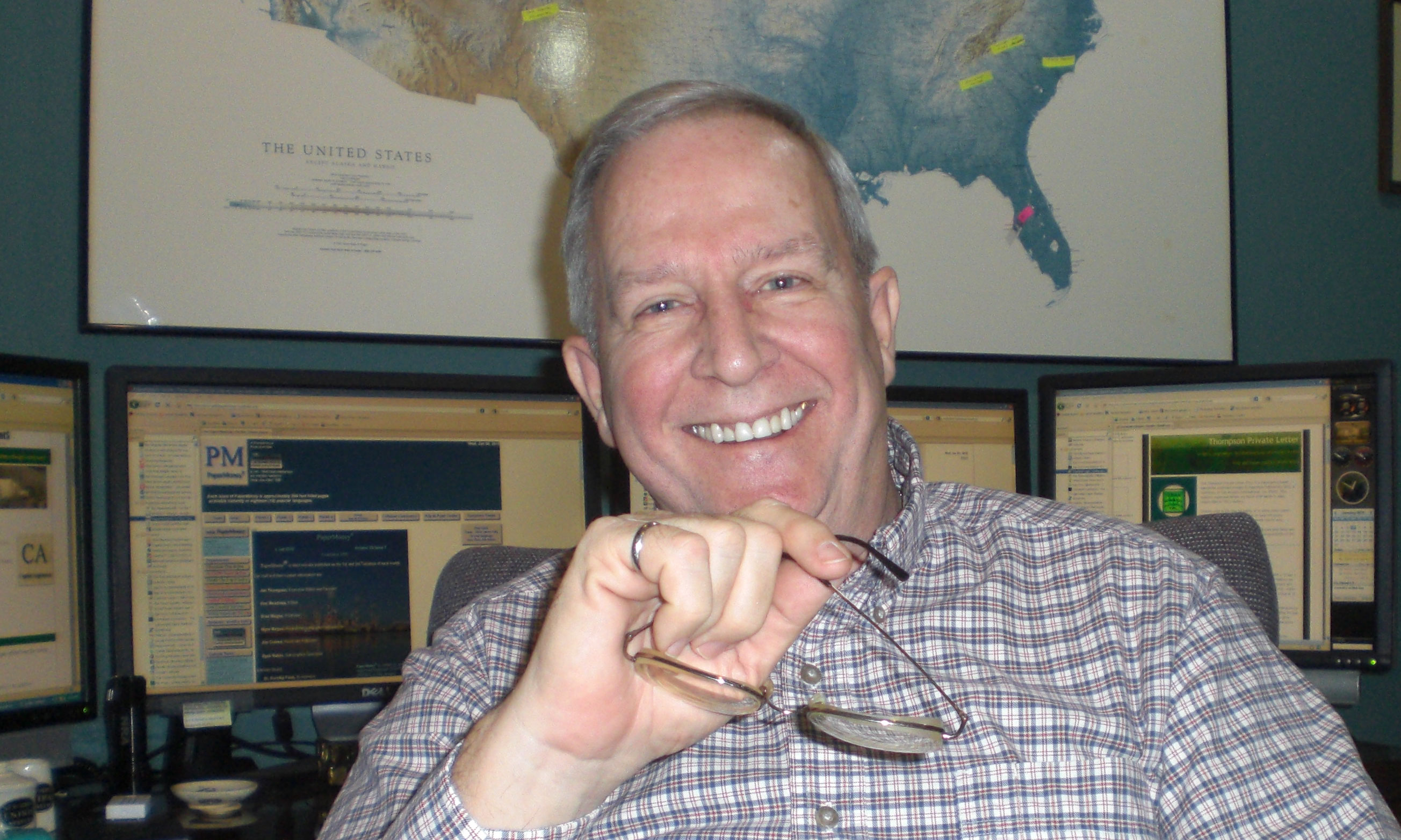 Back when I was a college student in Cincinnati, Ohio in the late 1960s, early 1970s, there was a joke about a street that wound its way down from the north end of town almost to the Ohio River.  That street was and is Spring Grove Avenue.  The joke was this—whatever industrial item you needed, it could be found on Spring Grove Avenue.  For instance, springs—Spring Grove Springs.  Valves—Spring Grove Valves.  You get the idea.  One warehouse on Spring Grove Avenue had a different name—Saalfeld Paper.  A bunch of us were driving by Saalfeld one day and one student remarked, "Who would want to work in a dull old industry like paper?"  By the way, Saalfeld now has a product line called, you guessed it, Spring Grove. 
Now having spent the last forty years in pulp and paper, I'll be the first to tell you the pulp and paper industry has been a surprise a minute.
****
Get the latest industry news by listening to Pulp & Paper Radio International.
****
The most recent surprise has been the announcement that Verso is planning to acquire NewPage and what that has done to the PM40.  We report on the PM40 every Monday morning on Pulp and Paper Radio International (www.pnpri.com).  Here is the transcript of the report from Monday, 13 Jan 14:
"This week, the PM40 rode the coattails of Verso's spectacular rise to reach new heights. The PM40 closed the week on Friday, January 10th, up 15% percent to 3490, a new record by a whopping four hundred points. Over the trading week, gaining shares outpaced decliners by a 3 to 2 margin. The Rydex Equal Weight S&P 500 exchange traded fund rose one percent. Among PM40 shares, the week's biggest winner was Verso, up 539% on news of its purchase of NewPage Holdings for $1.4 billion; the biggest loser was Schweitzer-Mauduit International – down 8 percent.
"Verso is now the top performer over the last year - up 281%; the deepest decliner over the last 52 weeks has been Rayonier - down 22%. The Rydex S&P tracker is up 29%, while the PM40 gained 49% over the last year."
****
Check out the January 2014 edition of Advertising Arguments.
****
Now, Verso has been talking about buying NewPage for a long time, so long that some of us had stopped paying attention to the idea.   After all, Verso seemed to be having enough problems just trying to keep its listing on the New York Stock Exchange.  And as I said to some of our employees, there is still a long way from an announcement and a financial closing.
Yes, it was exciting.
I wonder if Dave Patterson, CEO of Verso, remembers I bought him his first golf lesson.  Does anybody care?
For our quiz this week, tell us about your exciting moments in our great industry. You may take it here.
For safety this week, please remember, safety is about not having excitement.  For safety incidents are always exciting—in a bad sort of way.
Be safe and we will talk next week.
You can own your Nip Impressions Library by ordering "Raising EBITDA…the lessons of Nip Impressions." Just send me an email.