Listen to this column in your favorite format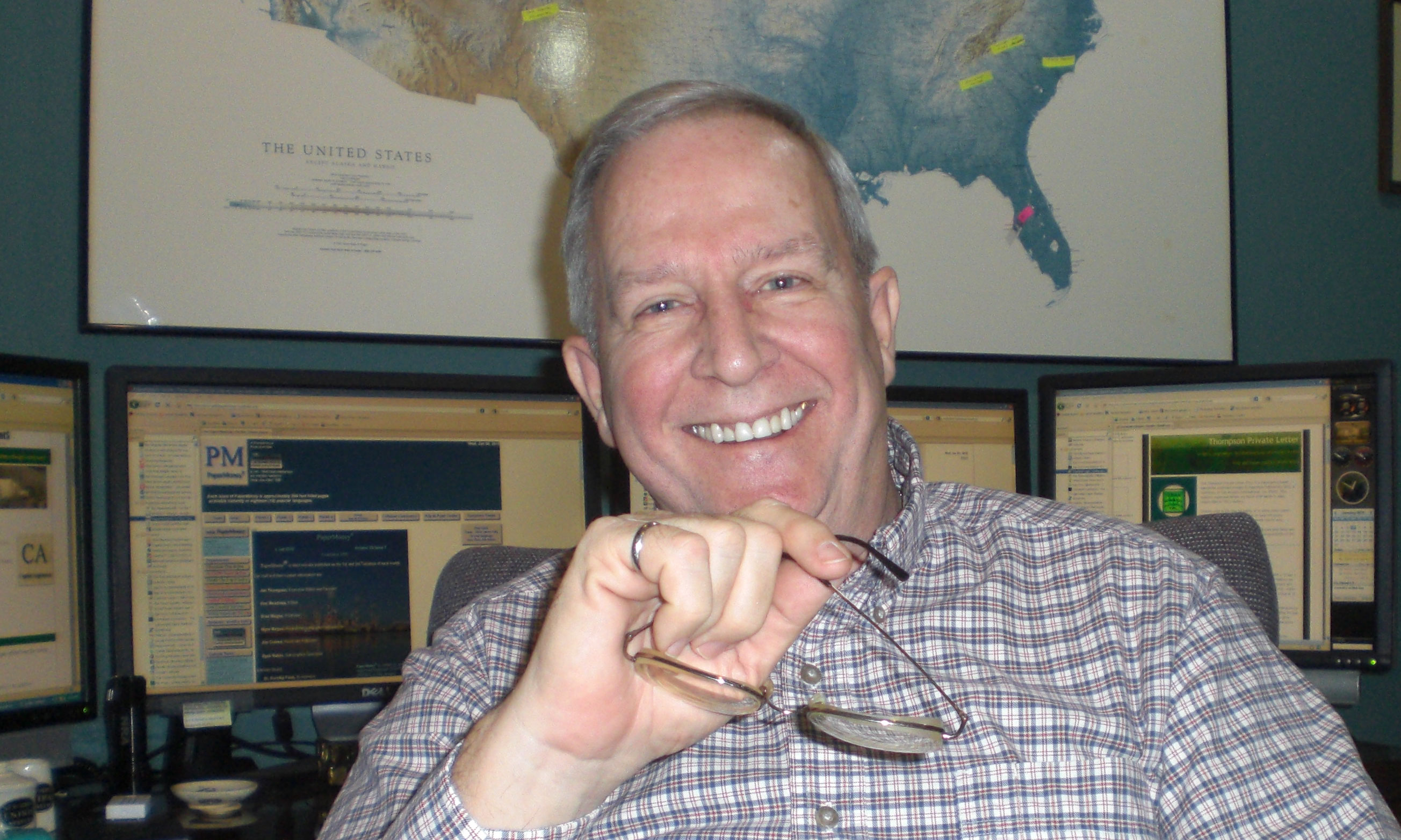 As readers know, I have been talking about RPAs, or remotely powered aircraft (drones), for a long time.  I even predicted several years ago that these would be used for package delivery, much like the announcement from Amazon that caused all the buzz before Christmas.
More thinking about this subject has led me to an idea for a different design that will be more efficient and accomplish the same objectives.
First, the problem with the current Amazon concept—the RPA has the same problem as returnable packaging.  The bulk of the delivery, the RPA itself, must return to home base.  In the meantime, the receiver could steal it or weather conditions could change during delivery not allowing it to return promptly.
What if it did not have to return?  What if the package itself had drone like capabilities, just enough to deliver itself?  We are talking gliders now.  Think of the maple tree seed that whirligigs itself into the ground.
****
Listen to industry news on Pulp & Paper Radio International.
****
So what if you box makers made a box with adjustable airfoil surfaces that reduced the speed of fall, provided a bit of gliding and accurately delivered the package to its destination?
What if Amazon (or FedEx or UPS), instead of sending a plane to your town which must be unloaded and sorted and delivered by surface vehicle, just came over, opened a cargo door and dispersed packages over your fair city at an altitude of 10,000 feet?  Then each package, equipped with appropriate sensors, actuators and controls, accurately glides to its final destination.  Upon receipt, the recipient peels the tiny, flat control and GPS module off the package and throws it in the mailbox whereupon when it returns to its origination point?  Then you get a dollar credit for its safe return.
The airfoils do not have to be sophisticated nor look anything like an airplane wing.  We are talking flaps that slow speed and change direction.  And, if the design is clever enough, the actuators just might be rubber bands.
The "mother ship" is going to be much better at taking the packages to altitude to be delivered.  In fact, it is already at altitude now—that energy has already been expended when the FedEx or UPS plane headed to your local airport.  We just harness that potential energy of the packages coming down from the sky in a different way.
****
Savvy advertisers read Advertising Arguments.
and...
Join Adveristing Arguments for the Pulp and Paper Industry for regular tips on electronic advertising.

****
This is nothing but a bit of sophistication on some old ideas.  In the passenger train era, for instance, there were grab stanchions beside the tracks which caught mail sacks and delivered mail sacks to speeding railroad postal cars at full train speed.  Governments have used planes and balloons to deliver broadcast printed messages to entire districts of countries.  All this idea needs is the ability to deliver relatively heavy packages (relative when compared to leaflets) to specific targets.
All the technology exists right now to make this happen.  The only issue is will it be developed by a progressively thinking packaging company or by the delivery industry itself.  The potential for big profits lie with the developer.  Here is a chance for a paper industry centric company to become a real high tech leader recognized by the general population. How about it?
I tried to think of a quiz question to ask you about this, but came up short. Just add your comments at the bottom of the page.
For safety this week, the obvious connection is things falling out of the sky, which brings up hardhats.  What is your facility's hardhat policy?  Does it need to be expanded?
Be safe and we will talk next week.
Want your own Nip Impressions Library?  Order "Raising EBITDA…the lessons of Nip Impressions." Just send me an email.