Listen to this column in your favorite format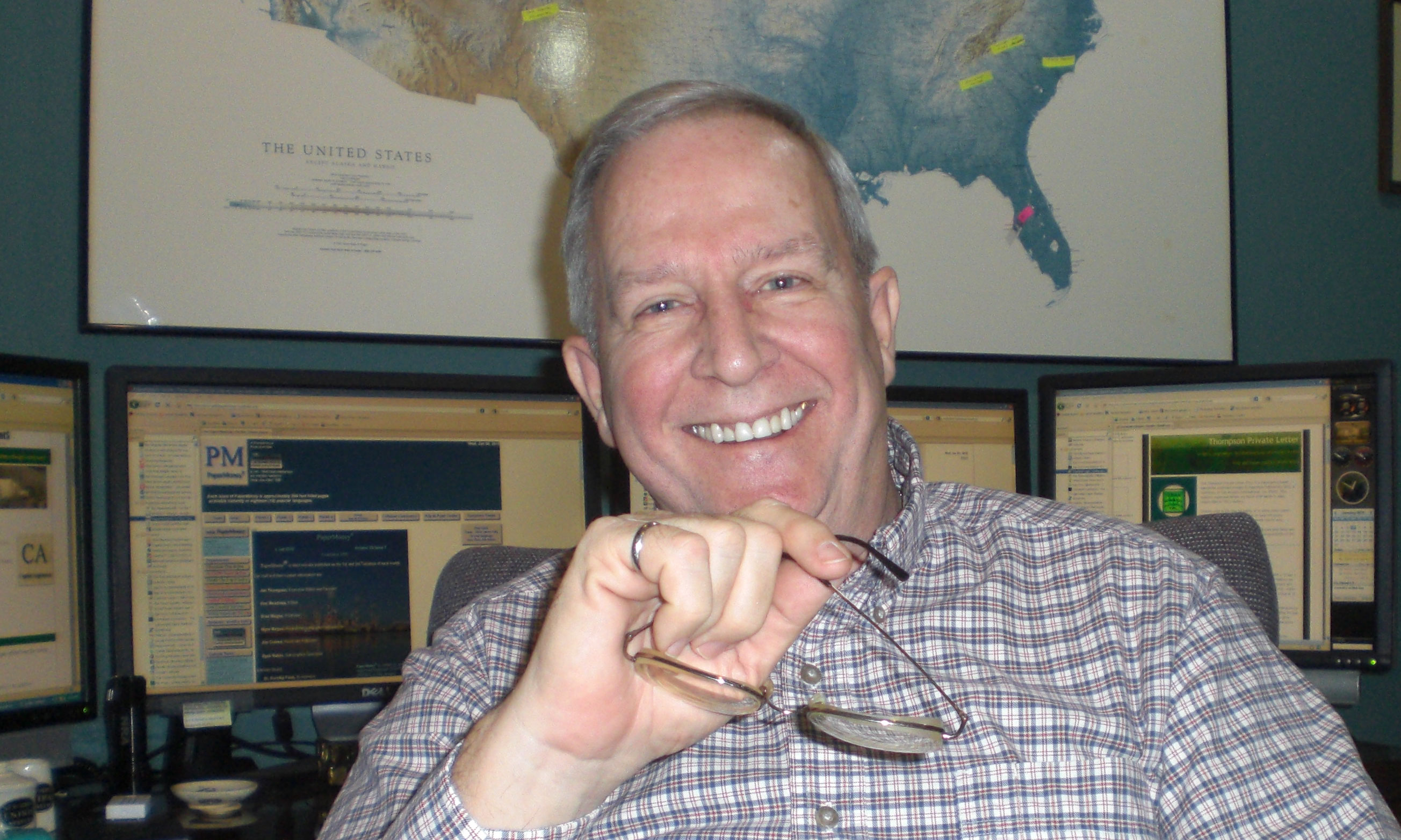 A few weeks ago, we had an internal crisis with a website.  The website provider had abandoned the site, and when you went to it, you saw the dreaded "Under Construction."  It was not a prime site of ours, yet it was important (we have since fixed the flaw in our procedures that caused this problem).  I was notified about 6 p.m. that Sunday by our publisher and editor, Steve Roush.
We jumped into action.  The website provider was, shall we say, less than helpful.  After trying every trick in the book on their web ordering page, I called them.  After a half hour on the phone with them, they blamed the entire problem on us, including any proposed fix we could offer.
Time to call another service, and, hey, I'll give them a plug: godaddy.com.  Everything worked smoothly and we had the site back online with a fresh redesign by 9 p.m.

****
Want to thank Bright Technologies for supporting Paperitalo Publications?  Send an email to brents@sebrightproducts.com.
****
I didn't think much more about it (other than making sure that we implemented internal procedures to keep this from happening again).  Then, a week or two ago, I get a call from godaddy.com—a real human being.  He asked if I had had any problems buying the site.  The answer of course, was, "No." 
Then, showing he had not quite done all this homework, he said, "So when are you planning to put up a live web page?" 
I laughed and said, "I did that within a half hour of buying it."
He went on to tell me he calls people up to three months after they have made a purchase and they still haven't executed any plans with the purchase.
So, that is the lesson this week.  There is an old phrase of indeterminate origin, in which I will substitute one word for our lesson here: "The road to failure is paved with good intentions."

****
Savvy advertisers read Advertising Arguments.
and...
Join Adveristing Arguments for the Pulp and Paper Industry for regular tips on electronic advertising.

****
If you are going to do something, for goodness sake, follow through and do it.  I see this problem all the time.  The issue does not seem to be whether the task is big or small, its execution solely rests with the attitude of the person in charge of executing. 
Yes, big tasks take more organizing, but they never get started if you don't take the first step. So, go look in the mirror and confess to yourself if you have a problem executing tasks.  And you can confess to us, too, by taking our quiz this week.  You may take it here.
For safety this week, how would you like it if when the EMTs get a call to come to your aid, they sat around and thought about it?
Be safe and we will talk next week.
Want your own Nip Impressions Library?  Order "Raising EBITDA…the lessons of Nip Impressions." Just send me an email.