Listen to this column in your favorite format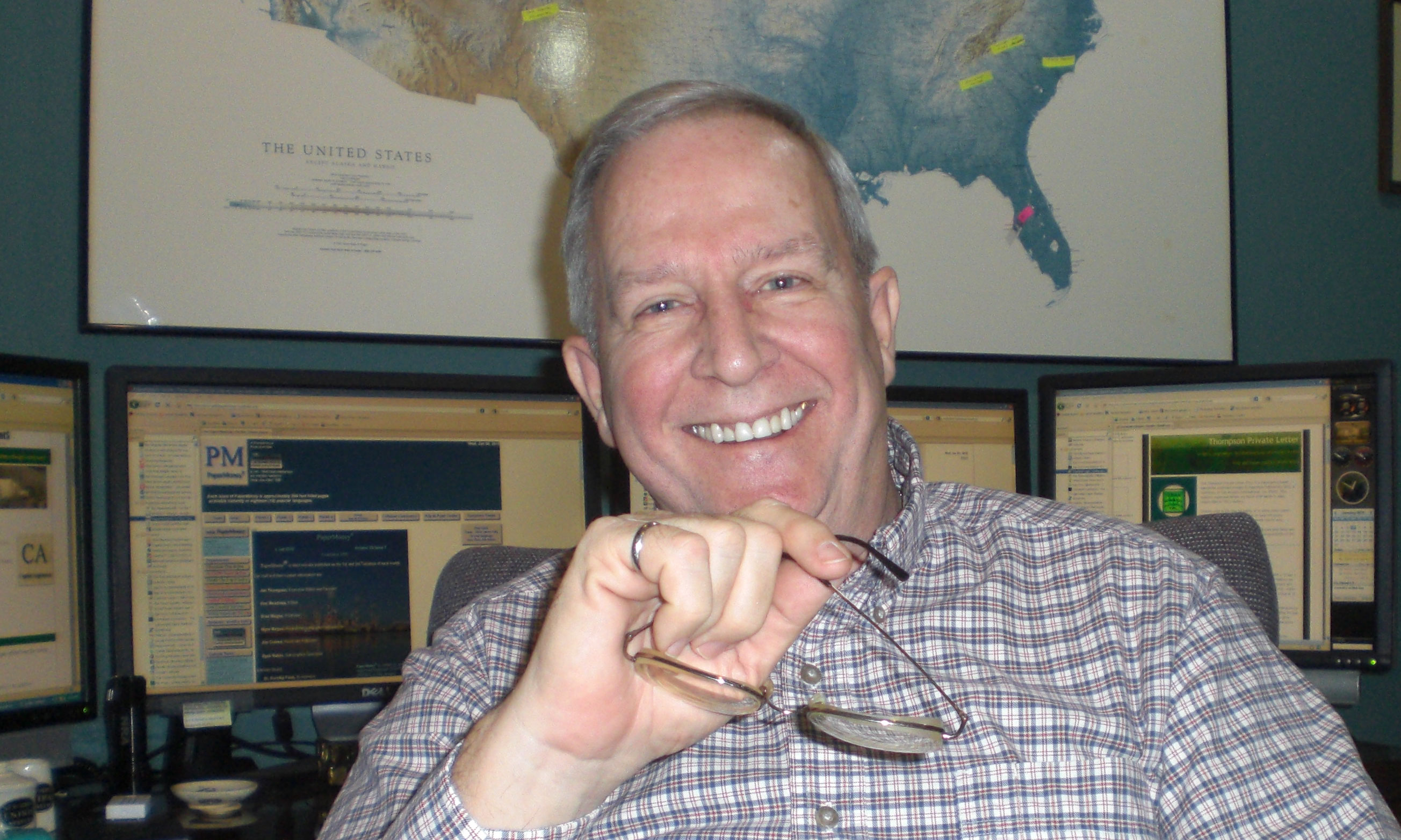 Maybe it is because we just finished the final edits of "Raising EBITDA: The Lesson of Nip Impressions" that I got to thinking about the last baker's dozen Christmases (Do bakers still give a "baker's dozen" anymore?).
Anyway, Nip Impressions is a teenager this Christmas. Let's go back and look at some of the highlights, shall we?
It was December 2003 when I related the story of overhearing a gentleman on the plane flying to New York, he was in seat 12B:
"12B, calling the office, 'Hello, I am going to have to turn around and come back, my laptop went 'blue screen' on the way up here.  Since the two sales presentations I was going to make today are on the computer, I will have to cancel and come back.  Can you get someone to stand by from IT to work on it so that I can come back here tomorrow? I do not care if they have to work all night...good.  And can you transfer me to travel so that I can change my flights and hotel to turn around and come right back?.... good.'
"A minute or two of silence from 12B, then a fresh call, 'Honey, are you waking up OK?  Good.  Good news, I got today covered and I am turning around and coming right home.  Yep, I handled it.  So, we can go out to dinner tonight after all. I told you I would take care of it.  Can you get off?  Good, because I will be home about two.'"
That was one of the most memorable columns of all time.  People still talk to me about it.

****
Want to thank Bright Technologies for supporting Paperitalo Publications?  Send an email to brents@sebrightproducts.com.
****
The next year, I wrote this, and then repeated it when requested in 2008:
"Without a doubt, the potentially most career-damaging event of the year is the 'Christmas Party' or, these days, politically correct, 'Holiday Party.' For decades, acquaintances have viewed my thoughts on these events as a 'bah, humbug' sort of attitude. Not true--I enjoy a good get-together as much as the next person, in fact, maybe more as it gives me an audience for my endless opinions (when I fail to follow my own advice below). It is just that these holiday parties are a place where the worst in people can come out and kill their careers. I caution people to arrive late, leave early and drink water, from the tap (so you do not look ostentatious).
"Dangers lurk in many corners at these corporate mosh pits. The first danger is you. You may think this is a place to dress funky, talk funky and let your hair down. Keep in mind everyone is watching everyone else at these affairs and any apparel or behavior that appears slightly out of the norm, as defined by your company and associates during a normal business day, is going to be remembered in detail by the office politicos. It will be used against you when they are ready to make a move. Dress and act as if you are going to a job interview--which you are: an interview to keep the job you currently have.
"The next thing to worry about is alcohol--too much of it. Make a cross-binding pact with a co-worker before the party to watch out for each other. Make it an irrevocable commitment to stop drinking if the co-worker tells you to do so. In addition, if, heaven help you, there are any illegal drugs floating around, stay away from them as if they were a radioactive isotope spilled on the floor--leave the party as soon as possible. Finally, on this subject, if you do feel inebriated, make plans on the spot to be driven home by others--this action may redeem you from any other damage your drinking has caused.
"And finally, if you are young and single (I used to add female, but today this area is equal opportunity for both genders), watch out for that middle-aged co-worker or boss who has been fantasizing about you all year and just waiting for this opportunity to pounce. If they come at you, be polite, briefly conversational and have an escape plan to another part of the room. Never, ever, leave the main room with this person to go to another area of the party environs or even outdoors to the well-lit and populated veranda. You have to cut this off early, quick and surgically. Among all the potential problems with this, just keep in mind that last year's fresh victim, now stale, may be jealously watching, taking notes and ready to spread gossip about you come Monday morning."
****
Savvy advertisers read Advertising Arguments.
and...
Join Adveristing Arguments for the Pulp and Paper Industry for regular tips on electronic advertising.

****
In December 2005, I offered that we should think about pulping trees in situ, with a giant harvesting machine something like a corn picker or combine.
Hey, that is the reason you keep coming back for more.
In December 2006, I did a column which just had a card on it that said, "Merry Christmas and Happy New Year."  It was the hardest column I ever wrote.  I remember it well.  I had gotten home from the hospital on the 20th (where I had been since before Thanksgiving).  The column had to be done—I had never missed one.  It was on my mind when I woke up about 3 a.m.  I slid down the stairs two floors to get to my office—you know, sitting on the steps and taking them one at a time—I couldn't stand.  When I got to my office and crawled up into my chair, I realized I couldn't write a column, so I made a card and sent it out.  That was the closest I ever came to missing a publishing deadline.  I had four more months in the hospital ahead of me—but I emerged in late April cancer free, and have been to this day.
Perhaps now you'll understand why I look crosswise at people who miss deadlines.
In December 2007, I asked people to stop doing things:
"Stop...
Telling me you have to wait on the computer system.
Telling me you are not familiar with the new software or it has bugs that are causing you problems in handling my phone call.
Saying things like, "Well, back before they reorganized our department..."
Saying "Before they downsized us, we used to have time to..."
Saying "I wish I could help you with that, but it is not part of my responsibilities any longer."
Saying, "If only we had last year's [prices] [costs] we would be doing great."
Saying, "Well, you know what the consolidation in our industry has done to our customer base."
Well, we didn't cover all the years, but that is probably enough.  You are trying to get home for the holidays anyway.  We'll give you a break on the quiz this week, too.
For safety, you are entering that time of year where the most dangerous place is around the old homestead. I am serious.  Alcohol, firearms and Christmas trees are a dangerous brew.
Be safe and we will talk next week.
Want your own Nip Impressions Library?  Order "Raising EBITDA…the lessons of Nip Impressions." Just send me an email.