Listen to this column in your favorite format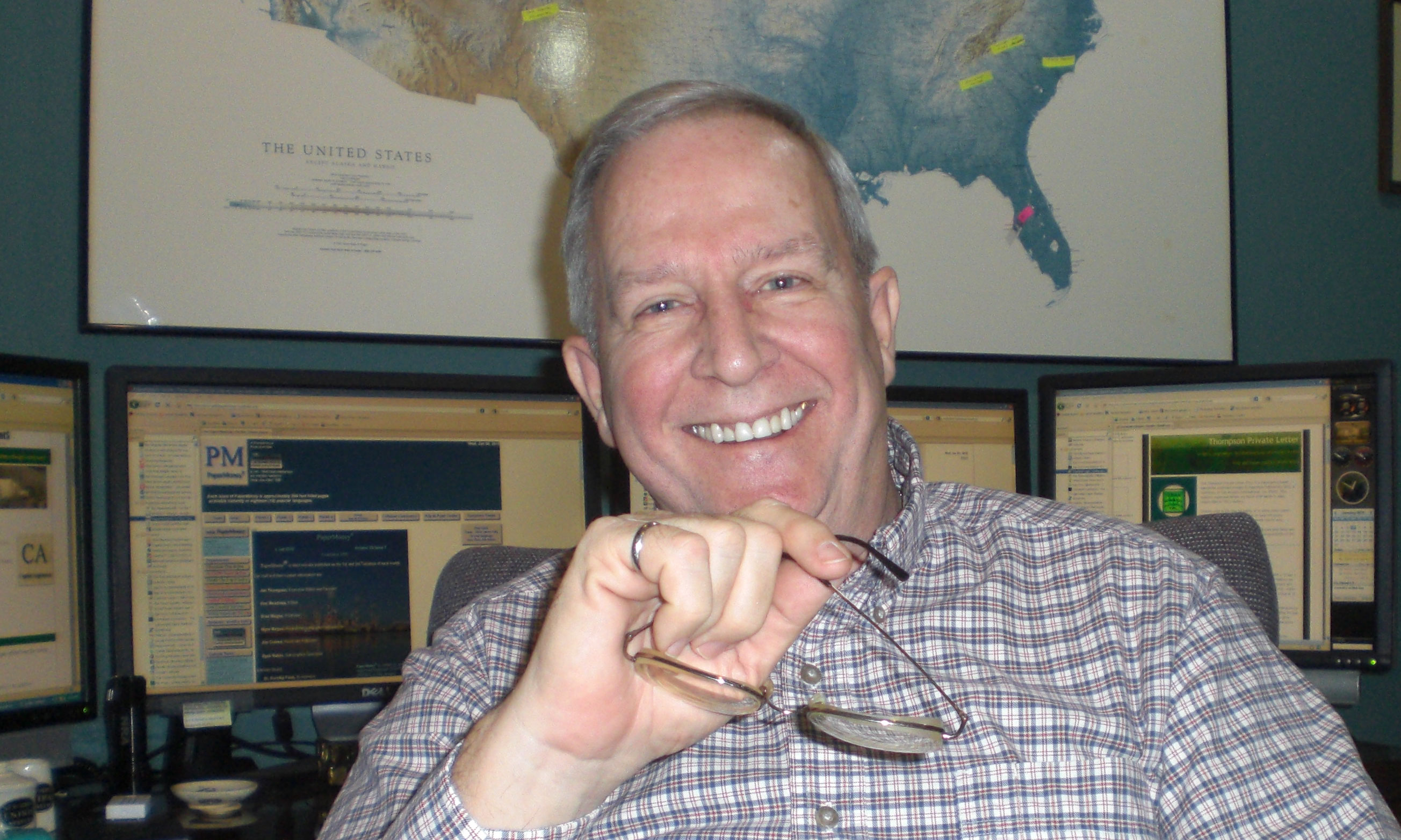 Employees of IP's Courtland, Alabama mill have started linking up with me on LinkedIn.  I've have seen both salaried and hourly employees request this link this week.  Of course, I accepted them.
I have no idea what kind of outplacement help IP is offering you, but most of it is often pretty awful.  The only thing I see these services tell you that is worthwhile is to network.  And, apparently you are doing that.  However, you need to understand your need for a job may be a crisis for you but is not for anyone with whom you network.  It is solely your responsibility to generate enthusiasm about you.
Often, I help people with their resumes and job interview skills individually.  In this case, we are going to have to do it in a mass training forum right here, right now.
The Resume
Many of you may have never put together a resume and for some of you it may have been years.  Here are the basics.
Keep it to two pages or shorter.  Put it in no smaller than 12 point type.
Name, address, phone number, email address at the top of the first page.  Don't care about the style—just clean, neat, crisp and readable.
Then state your Objective.  And a clue—it is not to get a job.  It starts something like this: "To help my new employer achieve better efficiency and results through the intense and energetic application of my twenty years' experience as a (maintenance manager) (back tender) (shipping clerk)…."
Now you are ready to talk about your experience, starting with most recent first…
July 2007 – Present.  Promoted to Backtender on number three machine at IP's Courtland Mill.  Accomplishments…
    Was part of break reduction team.  We reduced dryer breaks from one per day to three per week by better application of training and process controls.  This was done without any capital expenditures.
    Reduced absenteeism and lates in my crew by one-on-one personal coaching.
The idea is to speak of accomplishments in which you had a hand in doing.  Don't write an attendance resume.  That would be one which said:  "Maintenance Manager August 2004 to present" without listing any improvements or accomplishments.  We already know you were there.  So what!  You have to list actionable items you accomplished.
Now, as far as education goes, list what you have.  If the company sent you to any training classes that lasted a week or longer, you can list those as well.
Outside interests.  Go light here.  However, if you have an outside interest that could possibly be valuable to your employer, it is worth mentioning.  Don't mention deer hunting, it is already assumed you do that—hell, you work in a paper mill.  Something like ham radio might be worth mentioning.  Or Scout leader.  Something where you give to others (but be careful about activities that might be perceived as encroaching on your dedication to your job). 
Don't list geographic location preferences (unless you want to limit your job search) and never mention salary.
Then read, reread, have others read the thing.  And for God's sake, spell check it.

****
Want to thank Bright Technologies for supporting Paperitalo Publications?  Send an email to brents@sebrightproducts.com.
****
Headhunters
You need to know there are two kinds of headhunters.  One you want to stay away from. 
The fee based headhunters are fine.  They are paid a negotiated fee by the company seeking an employee.  It is usually negotiated for a single position.
The contingency based headhunters are the ones you want to stay away from.  They get a fee only if they place someone.  They will be begging you for your resume.  Their game is to spread your resume to as many likely employers as quickly as possible.  For they will claim a fee if they put your resume in front of someone first and then that company hires you.  What these headhunters have done is just make you more expensive.  There are HR departments who carefully log all resumes submitted by these people and make sure they do not interview anyone whose resume came in this way.  Why?  Because any resume received this way has a price tag on it, one the company is not willing to pay.
Networking
Personally send resumes to HR departments and friends you have in other mills.  I would send both an email copy and a printed copy by mail (print it on nice paper).  Follow up with phone calls in about a week.  In the old days, that is before the Internet, the rule of thumb was to mail out 1,000 resumes if you hoped to get some offers that you were really interested in.  Yes, about a 0.3% response was (is) normal.  This applies to resumes you send to people you don't know, not places where you may have an inside track.  The point is you send out resumes and you send out more resumes.  Ideally, if you can make it work, you can end up with two or three offers near simultaneously from which you can choose the best one for you.
The Interview
The idea is not to personally look like you stand out (positively or negatively).  I used to tell people to dress like a bank teller.  That is still probably good advice.  If you have tattoos, and you can cover them up with clothes (long sleeves, for instance), please do so.  If you have pierced anything, except women's ears, pull it out for the day.  Yes, you have the right to look however you want to, but the person across the desk has the right to not hire you, either.  Men, ties are a problem these days.  Unless you are applying for a midlevel management position or higher, I say drop the tie.  Hair? No biker hair—go look at the bank tellers again.
You are going to be polite, courteous, and not reveal any bad habits you may have (smoking, chewing, and so forth).  You will leave all tobacco products in your car—hidden.  Why hidden?  If you drive your own car (not a rental) and I am doing the interviewing,  I may ask to walk out to the parking lot and look at it.  You are going to have your car in condition for sale—spotless inside and out.  Its age and whether it is rusted or not is not important—it must be clean.
Quick story on the car issue.  I was advising my next door neighbor on this.  He went to a job interview, driving his 15-year-old Ford pickup—a plain one, nothing fancy but spotless.  His competitor, who was on site at the same time, drove up in a late model Mercedes S-class.  No one went out to look at the cars, but the Mercedes was noticed and was seen as a negative.  My neighbor smiles every day as he leaves for his new job as plant manager for a major plastics company.
This brings home an important point.  Interviewers are looking for reasons to reject you, not hire you.  They have already narrowed their search to four or five people, all of them acceptable.  The game now for the employer is to reduce the pool to one or two for offers—they are looking for flaws and weirdness.
You are going to be polite, courteous and attentive.  You are going to have a pad and pen and take brief (not copious) notes.  You will have brought extra copies of your resume for anyone who might need one.  Your phone will be turned off.
You are going to get the cards and/or names of everyone you meet, including, if you meet them, the janitors.  Then, after the interview but before you leave town, you are going to mail a personal handwritten thank you note to everyone you met.  It will have their local postmark on it because you are going to mail it from their town. 
Back to the interview…  Never bring up any negatives or try to negotiate in an interview. 
Q:  What do you think of this location?
A: It looks quite pleasant to me, but I'll have to discuss it with my family, of course.  They were enthused when I left, and are anxious to hear the details.
Q: What are your salary requirements?
A: Oh, I expect to be paid according to my experience and industry norms.  If you provide an offer,  I'll need to look at the details.
Never, never, never project anything negative or be surprised about anything.  Your objective is to get two or three offers near simultaneously (you can't control this, but this is the objective) so you can compare and contrast them at home, picking the best for you.  Don't negotiate in an interview—ever.
Don't be surprised if someone suddenly asks you off the wall questions.  Google, Microsoft and Amazon do this (you can google lists of questions and answers to be somewhat prepared). Some interviewers (amateurs) think they can do this, too.  Classics are:
Q: Why are manhole covers round?
A: So they will not fall through the hole.
Q: Which is more accurate, a clock that loses a minute a week or one that is stopped?
A: The stopped one.  It is accurate twice per day.
You get the idea. 
****
Savvy advertisers read Advertising Arguments.
and...
Join Adveristing Arguments for the Pulp and Paper Industry for regular tips on electronic advertising.

****
Sometimes, someone on an interview team is assigned to provide a stress interview.  The purpose is to see if they can make you mad and see how your react.  This is tough.  You have to stand your ground, not be a wimp, but do so politely.  Wimps are thrown out and so are the overly aggressive.  Never, ever use foul language.
Other HR departments, trying to be cute, will throw you into a mass interview.  This is where you sit in a chair in a circle and four or five people pepper you with questions.  Be prepared for this.  If you have teenage kids, let them do it to you for practice.
Lunch/Dinner
Finally, if you are taken out to eat, guess what--it is not about feeding you.  Your host is checking to see if you are high maintenance (by the way you order) and if you have a drinking problem.  Never order alcohol at lunch, even if pressed.  Order wine or a beer at dinner, if appropriate. No more than one or two.  Don't eat dessert. Overall, eat slowly, not ravenously. This is a test, no foolin'.
For our quiz this week, we are going to let you ask any other questions you may have on the job search process.  If there are enough, we'll publish them as next week's column.  You may take it here.
For safety this week, we are going to talk personal safety.  If you are about to lose your job, you are distracted.  You are most vulnerable to having an automobile accident.  You must concentrate on driving when behind the wheel, your other stresses must be put out of mind.  You have enough problems without adding an accident to them.
Be safe and we will talk next week.
Want your own Nip Impressions Library?  Pre-order "Raising EBITDA…the lessons of Nip Impressions" at a discount here.