Listen to this column in your favorite format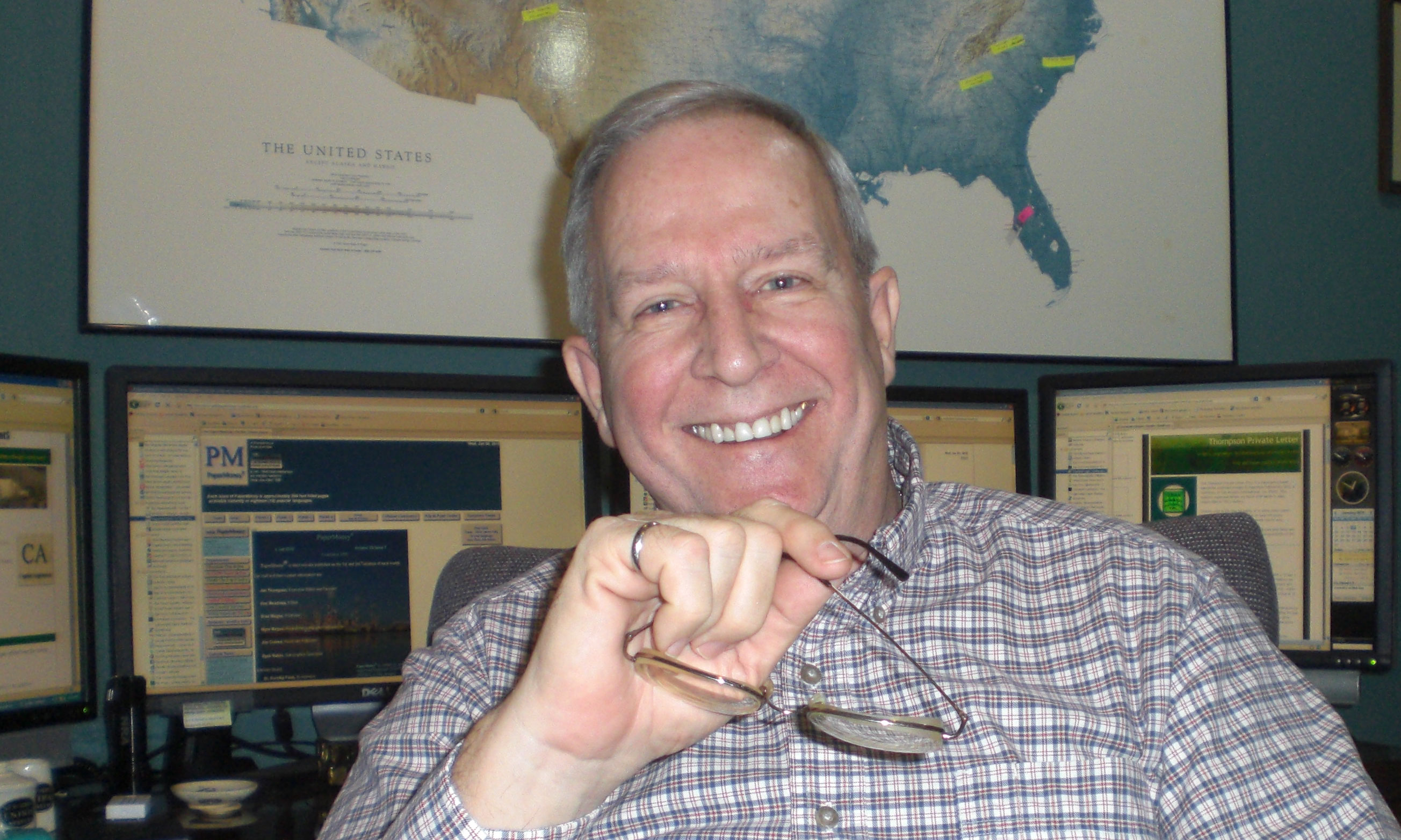 I have just returned from Annual Training with the Georgia State Defense Force.  We specialize in search and rescue.  This year's annual training was a simulated downed airplane crime scene.
My job is RTO (Radio Transmission Operator).  I sit in the TOC (Tactical Operations Center) and operate two radio networks.  The first is with our own troops in our battalion who are out in the field.  The second is upward to the brigade level.  So, I sit in a chair with two shortwave radios.  There are at least three squads in the field, all on the same frequency.  There are at least three battalions in the field, all on the brigade frequency.  Also, in the TOC, there are always several officers jumping in with their own opinion of how to react to whatever traffic is coming over the networks. 
We use a strict way of talking, minimizing the words needed to say what needs to be transmitted.  Often, all sources are talking to me at once, all of which must be logged.  Sometimes I am talking to one source while another is trying to talk to me and one or more officers in the background are barking in my ears.  On a day like this recent exercise, I sit in the chair from 08:00 to 18:00 (with only short breaks) and then move to a handheld radio if brigade wants to keep the net open later in the evening.  It is great fun and I enjoy it tremendously.

****
Want to thank RMR Mechanical for supporting Paperitalo Publications?  Send an email to bob.roy@rmrmechanical.com.
****
As you can image, there are many opportunities for errors.  The trick is to be professional, use pro-words (these are pre-assigned words that mean specific phrases) and stay organized.  Once you become disorganized, you are in a hurricane of confusion from which it may take several hours to recover as new information continues to pile up and you continue to roll it forward.
It is life or death.  Three of the "victims" we recovered correctly and delivered to designated pick up points were never recovered by the medical units assigned to do so and thus expired.  We successfully transmitted the necessary information to brigade in time to save them, but as they passed it to other nets, something happened and they were not recovered from us in time.
All of this is, for me, an intense exercise in communications.  Throw out the radios, the idea of a simulated exercise, and slow things down a bit, and we have what we see in pulp and paper mills every day.  And, honestly, the slower communications within our daily organizations can become just as confused as what we experience in our annual training.   And very costly. 
****
Savvy advertisers read Advertising Arguments.
and...
Join Adveristing Arguments for the Pulp and Paper Industry for regular tips on electronic advertising.

****
Issue one is we do not transmit our intent.  Whether we are not clear, have some ulterior motive (reluctant to transmit the message we should to a subordinate or superior) or our message becomes cluttered in the noise of the day, we often ultimately fail at transmission.  The necessary information to perform the task or do the job is not conveyed.
Issue two is we do not listen.  Sometimes this is because we don't know what we should be hearing.  Either our prejudices, training, or preconceived ideas have conditioned us to hear only certain things.  Sometimes we are distracted, mentally or audibly, and fail to receive the message.  The confusion that reigns is just as destructive as what we experience in annual training, it just takes longer to unfold.
The lesson from all of this is the one I bring back from each field exercise.  We must communicate clearly and effectively, good news or bad, to our subordinates and superiors.  We must listen clearly and with focus to matters told to us.  And we must practice this all the time.
For our quiz this week, we'll ask you what you do to practice your talking and listening skills—you may take it here.
For safety this week, we know that unclear communications during a safety incident can be definitely a life or death issue.  Practice how you will communicate during an emergency.
Be safe and we will talk next week.
Want your own Nip Impressions Library?  Pre-order "Raising EBITDA…the lessons of Nip Impressions" at a discount here.