Listen to this column in your favorite format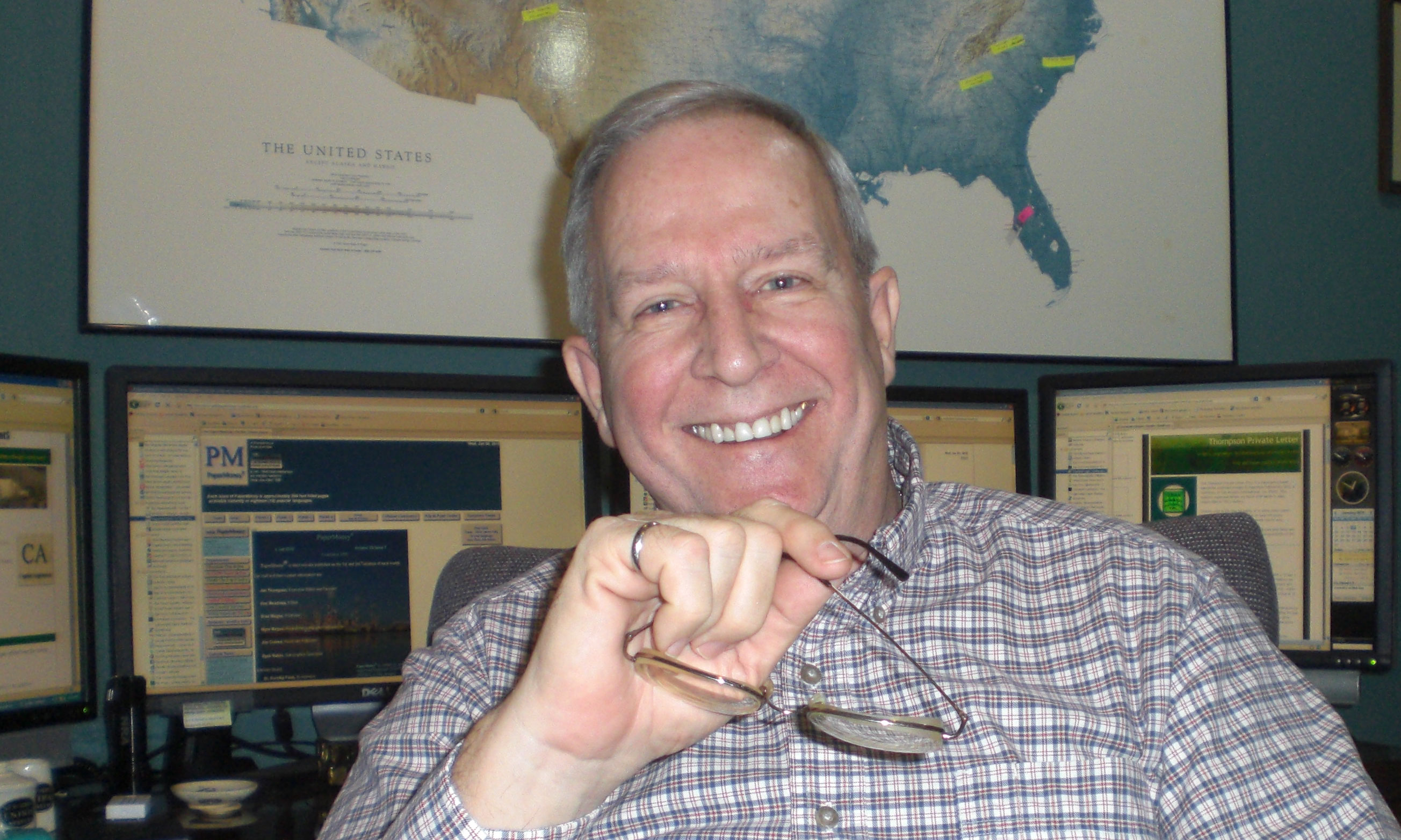 Over the decades, I have seen many varieties of services used by mills which were contracted to outside firms.  Maintenance, logistics, environmental testing and so forth come to mind.  For instance, nearly every mill minimally has one or two contractors who supplement maintenance forces.
The area which I have often thought would make the most sense to contract, yet is done only rarely, is maintenance stores.  There are several companies which do at least a partial job of providing these services (Fastenal comes to mind), but I am not aware of any company that provides a full-service maintenance stores solution.
In an area where three, four or more mills are within a four- or five-hour drive of a central location, it seems like this would make a great deal of economic and performance sense.  Motors, bearings and pump parts would be attractive items to consider for such a scenario.  I can think of several places in the US South, Wisconsin, the US Northwest and Europe where these conditions exist.

****
Want to thank RMR Mechanical for supporting Paperitalo Publications?  Send an email to bob.roy@rmrmechanical.com.
****
Keeping motors in pristine condition is a special challenge.  They need to be kept in a nice, dry atmosphere, with a regular rotation program.  They are expensive—even the 50 HP and smaller sizes.  Cutting the inventory of these, by sharing the spares with several mills, should be an economic winner for everyone.  In these days of predictive maintenance, having spare motors three or four hours away should not affect uptime.  You'll know at least that far in advance if you need one.  Further, if you have some of today's remote monitoring systems, and link my theoretical storeroom with your monitoring system, they will know exactly when you will need one.  They could have a motor well on its way to you before you have taken the machine down.
The same system could work for many other items, as well. 
In a recent talk I gave, I discussed farm machinery maintenance.  I pointed out that farm machinery has risen greatly in price and complexity since I was a boy, yet the stores kept on hand by the local dealer has dropped significantly, in quantities of items as well as costs.  They have been able to do this by using overnight delivery services pulling from a central stores located near an overnight delivery central hub (such as Memphis, Tennessee or the Cologne/Bonn airport in Germany).  Now, we won't tolerate waiting up to 15 hours for a critical part, but if the scheme I have outlined is followed, we won't be required to, either. 
****
Savvy advertisers read Advertising Arguments.
and...
Join Adveristing Arguments for the Pulp and Paper Industry for regular tips on electronic advertising.

****
There is big money here.  After the investment costs of the mill and the cost of raw materials and finished goods inventory, the maintenance storeroom is the next large requirement for cash.  It is also a place fraught with theft and losses due to poor storage conditions or inventory control.  It takes people to manage it. 
My vision is of a facility that not only properly stores and accounts for valuable items, but one that can help maintenance by preparing kits of repair parts for maintenance days.  For instance, say you need to replace dryer felt roll #75.  If the central stores has the information already, all you have to do is tell them you plan on replacing dryer felt roll #75 (I would have expected central stores to tell you that dryer felt roll #75 is nearing the end of its useful life because they are monitoring the vibration of every rotating item in your mill—it is only your decision whether to replace it on this shutdown or the next).  You make the decision and central stores prepares the kit.  Additionally, several days before the shutdown, central stores sends you a prework package, electronically.  This package tells you several things.  First, it describes the exact procedure for removing and replacing dryer felt roll #75.  Next, it gives you an authorizing requisition for you to electronically sign and process for any special rental equipment, such as a scissors lift (central stores already knows if you have a scissors lift available or whether one will need to be rented for the day).  Finally, it tells you which mechanics, on your staff or on your local contractors' staffs, have the skills to change dryer roll #75.
I hope this column has left you feeling as if your current maintenance management protocols and systems can be more nearly associated with blacksmith shops of old than with techniques expected in a 21st century pulp or paper mill.
Embarrassment is a great motivator, sometimes even more so than saving money!
Yes, this can happen now and it will obviously save lots of money when it does.  Everything exists to do this today.  All that is missing is senior leadership in one or more companies willing to execute the idea.
For safety this week, I obviously saved for now the idea that central stores will also publish a safety sheet unique to the replacement project at hand, including specific lock out, tag out procedures.
Be safe and we will talk next week
Want your own Nip Impressions Library?  Pre-order "Raising EBITDA…the lessons of Nip Impressions" at a discount here.