Listen to this column in your favorite format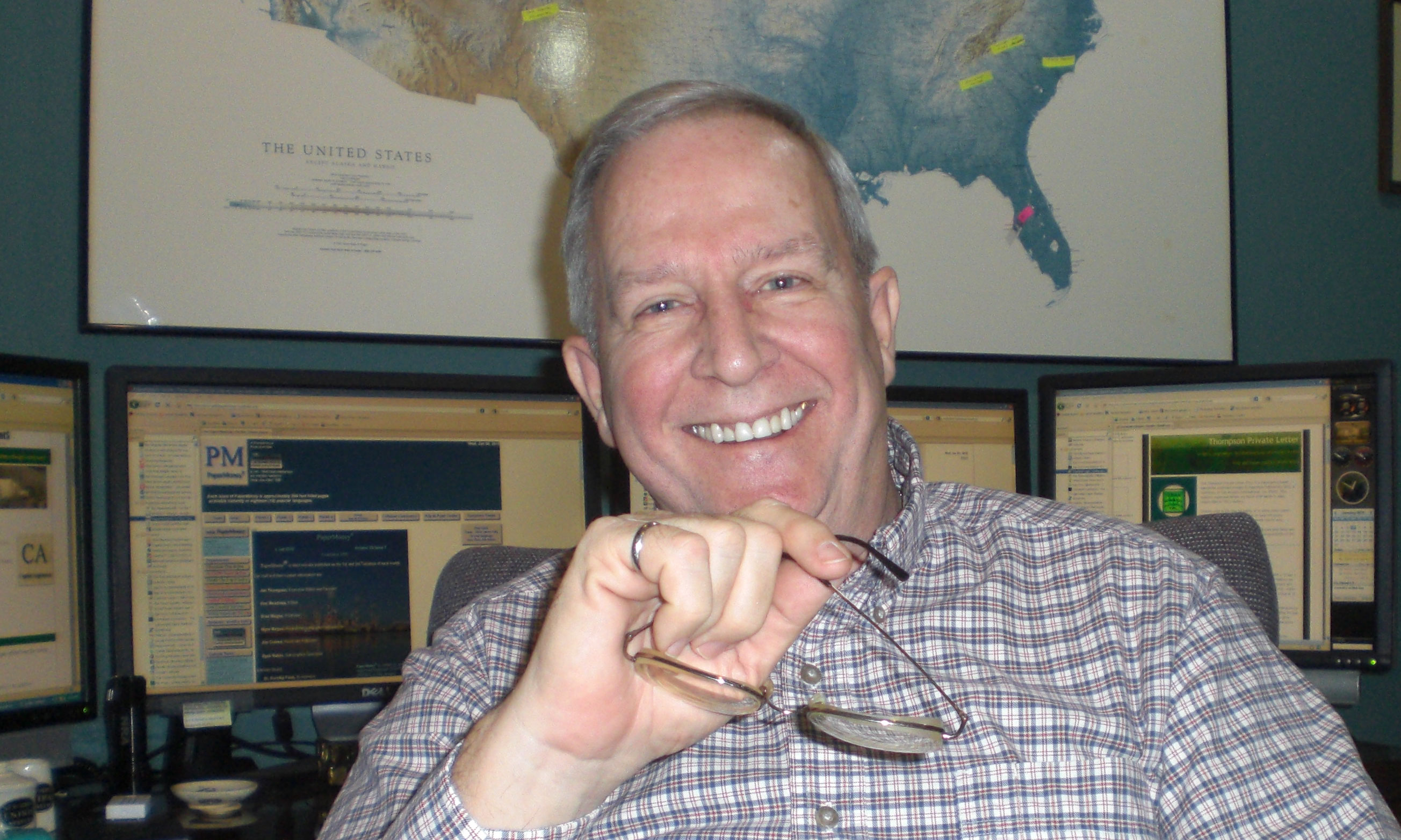 Yes, we can all tell stories of sleazy sales people or sleazy consultants.  That is why, in my own case, I usually start an introduction with, "I am a sleazy consultant and, yes, I know that is redundant."  It is at least a recognition of the bad apples in my profession.
The biggest problem I see with mills' attitudes toward suppliers' sales people is taking them for granted.  Yes, it is their job to be there and ready to help you out, but a little recognition that they are humans, too, might go a long way.  You just may need them to get out of bed at 2 a.m. some Sunday morning to find you a part on an expedited basis—you know, that one they told you to change every 12 months and you ignored for the past two years?
It might also interest you to know your sales and service staffs from your suppliers are not teleported to your site.  They actually get in cars, fly on airplanes, experience lost luggage, missing hotel reservations and so forth.  I was once calling on a young person who apparently thought I was teleported.  I had made an appointment, confirmed the appointment and prepared for the trip.  I got on an airplane, flew to the town, rented a car and drove to the facility.  The person was not there.  Finally, they were tracked down.  It was a Monday, and they had bought a new refrigerator that weekend which was going to be delivered that day.  Sorry, they would not be in.  Do you think I have ever gone back to that company?  I wouldn't go back there if I had a product or service that would save them half their production costs.

****
Want to thank Conmark for supporting Paperitalo Publications?  Send an email to Markku@conmark.com.
****
Now, even a bit touchier.  There are mills I drive right by and never stop.  Why?  I know I couldn't do business there unless I brought a truck load of shotguns or bass boats or whatever they are into at the moment.  Yes, I will gladly take you to dinner, buy sports tickets and so forth, but there is a line.  Those mills, again, will not have the advantage of anything I might bring to their door.
There is another side to the coin, too.  Some mills will not listen to new ideas.  Perhaps they have been burned too many times by over promise and under deliver.  I don't know, I just know they are not taking advantage of proven technology available to them today.
Bottom line, suppliers and their representatives likely need more attention than you are giving them if you want to take advantage of what they have to offer you.  And it is a two way street—they will move mountains for you if you are in trouble, if you have treated them with respect. If you haven't, you will not have that phone number you need at two in the morning.
****
Savvy advertisers read Advertising Arguments.
and...
Join Adveristing Arguments for the Pulp and Paper Industry for regular tips on electronic advertising.

****
At one time there were many, many suppliers and you could get by with treating them like dirt.  Today, they have become as consolidated and specialized as paper mills have.  You may be surprised to find your options are limited when a supplier has soured on you.  And think what will happen if, horror of horrors, you have to go crawling back to them.  It will not be good for your bottom line.
Suppliers do another thing for you.  Without their advertising dollars, we would not be here.  So, take some time to thank one of our advertisers for supporting Paperitalo Publications.  We are going to be listing one each week in the body of Nip Impressions as we go into the last quarter of the year.

What do you think about suppliers' representatives?  Take our weekly quiz here.
For safety this week, all of your suppliers are an integral part of your safety program.  Make sure you listen to their operating and maintenance guidelines.
Be safe and we will talk next week.

Want your own Nip Impressions Library?  Pre-order "Raising EBITDA…the lessons of Nip Impressions" at a discount here.