Listen to this column in your favorite format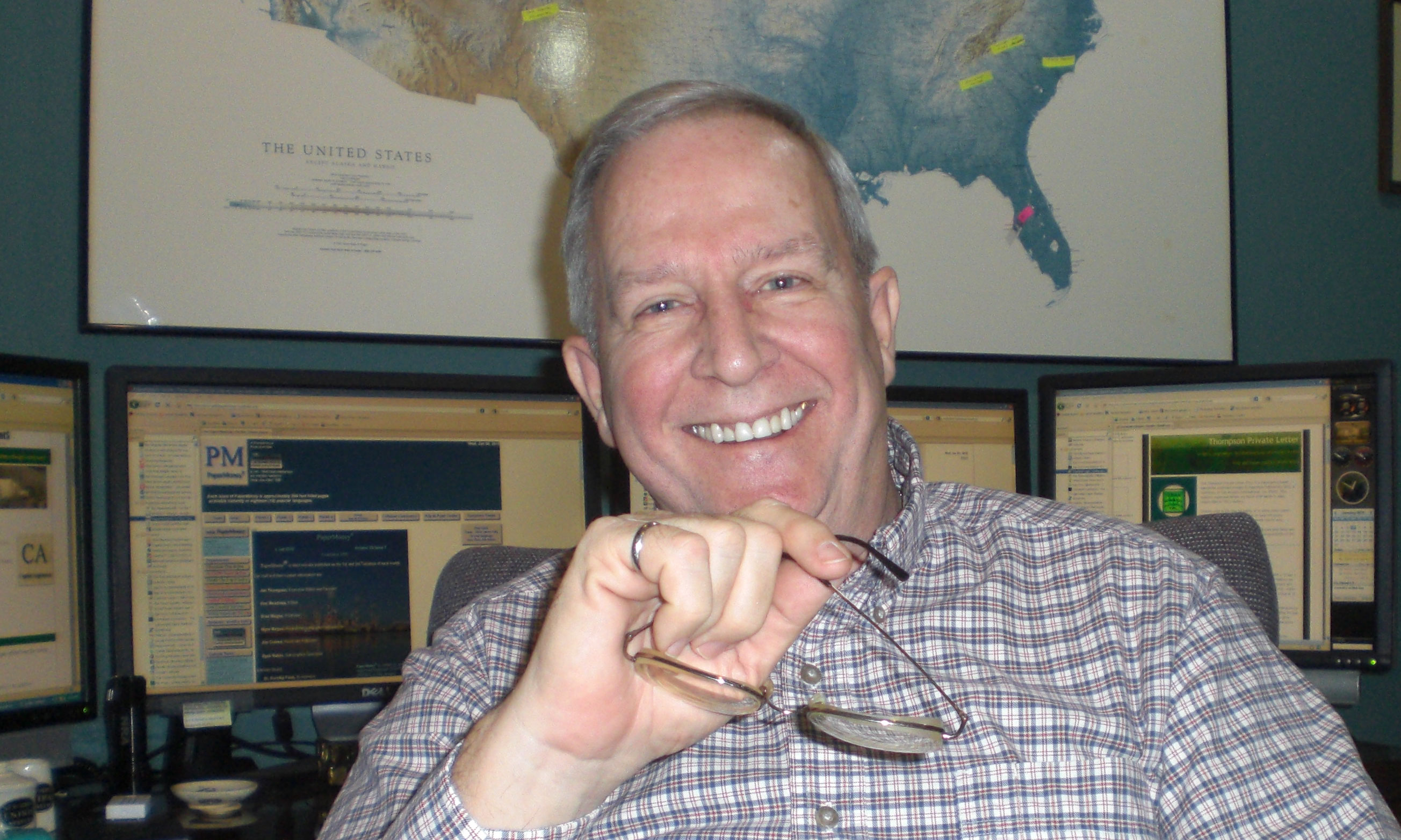 My next door neighbor calls me "that crotchety old guy that I love."  Another group of people calls me "OC" which stands for "Old Curmudgeon."  In a mill where I was the manager, I earned the nickname "Sledge."  When I tell my wife I don't understand all of this, she looks at me askance, and says, "You have got to be kidding."  Isn't she wonderful?  I mean it—she really is.
The reality, from my side of this face, is that I always thought I was a pleasant, easy to get along with person.  Really.
For all of us, how we perceive ourselves and how the viewing public, i.e., anyone looking at us, perceives us is often quite different.  I suspect I am not even telling you something you don't know, but it is something you forget daily.

****
Please take our annual reader survey. It helps us to serve you and keep our publications free.
****
Often a stern, bravado kind of action is a mask for something else.  It may be timidity, insecurity, or a feeling of worthlessness.  I have known very few people who can project the personality traits needed for the occasion on command.  The ones I have known like that are, not surprisingly, excellent managers.
There are two important takeaways for you.  One is this—you may not be projecting what you think you are projecting.  What you think and how you transmit your intentions are clearly and distinctly two different things.  If you are getting reactions you do not want to your pronouncements, find a trusted colleague or friend to coach you on your delivery.
The second is to remember these matters when listening to someone else.  Their delivery is not nearly as important as their message, yet, you may remember the delivery long after you forget the message.
****
Savvy advertisers read Advertising Arguments.
and...
Join Adveristing Arguments for the Pulp and Paper Industry for regular tips on electronic advertising.

****
We all look for clues in the manner of (especially) our superiors' delivery to us.  We want to know when they are upset, when they are not.  We are trained by our parents to monitor these conditions when we are children.  This carries through to adulthood.  The difference is in adulthood, you just may be seeing an act, or at the very least, a mask hiding real feelings.
There is one other consideration when we ponder these matters.  The culture of an entire department or company can be set by leaders with a dominant delivery style.  I have worked two places in my life where I would have to say the culture was quite rough and ugly.  Others have been pleasant, sometimes to the point of losing all sense of accountability.  I hope I set the right, middle of the road culture here at Talo Analytic International—pleasant but serious about accountability.  We have been around for 21 ½ years, so something must be going right.
We'll ask for your thoughts in our quiz.  You may take it here.
For safety this week, an emergency often requires first responders to use their "command" voice.  If you are first responder, this is an area of training you may wish to explore.
Be safe and we will talk next week.

Want your own Nip Impressions Library?  Pre-order "Raising EBITDA…the lessons of Nip Impressions" at a discount here.