[Adv.] RMR Mechanical
Published: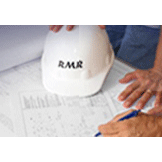 RMR Mechanical is a merit shop contractor whose principals have over 90 years combined experience. Licensed in 19 states, RMR Mechanical works with process industries and utilities – with special expertise in boiler maintenance and repair. Simply put, RMR Mechanical provides the best value to ensure your money is effectively spent. We perform as planned!
For more information, call 770-205-9646 or visit www.rmrmechanical.com. We look forward to helping you succeed!
Riddles by Travis:
The lion is the king of the jungle, but what Dr. Seuss character is king of of a different environ?
You can find the answer by starting here.
Comment