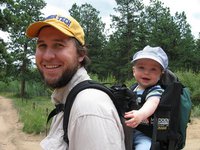 Here's the scenario: You have a worker to evaluate. Your human resources department has a system in place requiring that subpar workers be given a performance plan, a set of behavior modifications that must occur for the worker to return to good graces. Furthermore, you bear some of the accounting burden for determining whether the worker is meeting the terms of the performance plan. What do you do if you are evaluating a worker who is truly a dud? You have at least three choices: make your own life harder by giving a poor evaluation resulting in the extra work of constructing and monitoring a performance plan that you do not expect to succeed; give a better than deserved mark officially but hope that the worker gets the unofficial message that he should start updating his resume; or put your foot down and demand that, regardless of the formal policy, the worker be dismissed as soon as possible.
My friends in both industry and government tell me that this situation plays itself out fairly regularly. Someone in high-tech relates that managers in his industry will purposefully hold on to dead-weight employees so that if higher-ups call for across-the-board cuts, the managers can simply jettison the worst workers and keep all the essential team members. When reviewing the leader of an organization, someone in public service confessed a concern that honestly assessing all of the leader's deficiencies would result in a performance plan that would compromise the ability of the organization to pursue its mission. I know of non-profits that kept under-performing workers because the decision-makers did not want to be dismiss them and be perceived as mean spirited.
As presented in the original scenario, the evaluator has to begin her analysis by deciding whether to engage the established system by honestly assessing the weaknesses of the deficient worker and providing strategies and benchmarks for improvement or to disengage from the system by tacitly accepting the poor performance or seeking a remedy – dismissal – that is not prescribed as a normal option.
***
In the United States, the political system faces a similar challenge. The two dominant parties are increasingly opting not to offer the other the equivalent of a performance plan, choosing not to engage each other. For instance, rather than bring conservative principles to create new ideas to improve the Affordable Care Act, many Republicans refuse to accept "Obamacare" as the law of the land. Filibuster rules and secret holds of nominees only perpetuate the disengagement. Obfuscation, delay, and gridlock are seen as superior strategies for those in the minority. If a conservative were in the White House, Democrats would no doubt throw up the same kinds of obstacles to engagement.
Environmental policy is particularly sensitive to the challenge of engagement. There are conservatives who care about issues such as species preservation and believe in the dangers of anthropocentric global warming, but they cannot find the political space to engage the debate. As law professor Jonathan Adler writes:
"Republican elected officials have been conditioned to believing that there's no upside to doing what environmental groups want. They'll never get credit for it, and they'll risk alienating certain portions of their base and doing things that harm certain environmental interests. Look at the first President Bush. He signed into law the most expansive piece of environmental legislation in history [the revisions to the Clean Air Act], and did any environmental groups endorse him?" http://www.washingtonpost.com/blogs/wonkblog/wp/2013/03/21/what-conservative-environmentalism-might-look-like/
The old saw says that you cannot negotiate with terrorists. Unfortunately, when you choose not to engage a process that you consider irrational or an adversary whose faith you do not trust, you risk collateral damage. Maybe the worker that you did not put on a performance plan outlasts you and helps run the organization into the ground. Perhaps by using energy resources profligately today we take away the liberty of future generations.
There are so many reasons to not engage in the workplace, in local politics, in our families, and in other settings. It takes discipline to listen respectfully to those we disagree with; it takes courage to explain to our allies why we are communicating with the "other team." We have to humanize those who are on the opposite side of a debate and not denigrate all compromise as unprincipled apostasy. That's a tall order for our broken politics but a good practice for our lives.
***
Travis holds a Ph.D. in public policy from the Lyndon B. Johson School of Public Affairs, University of Texas, Austin, Texas, USA. He resides in Golden, Colorado, USA.