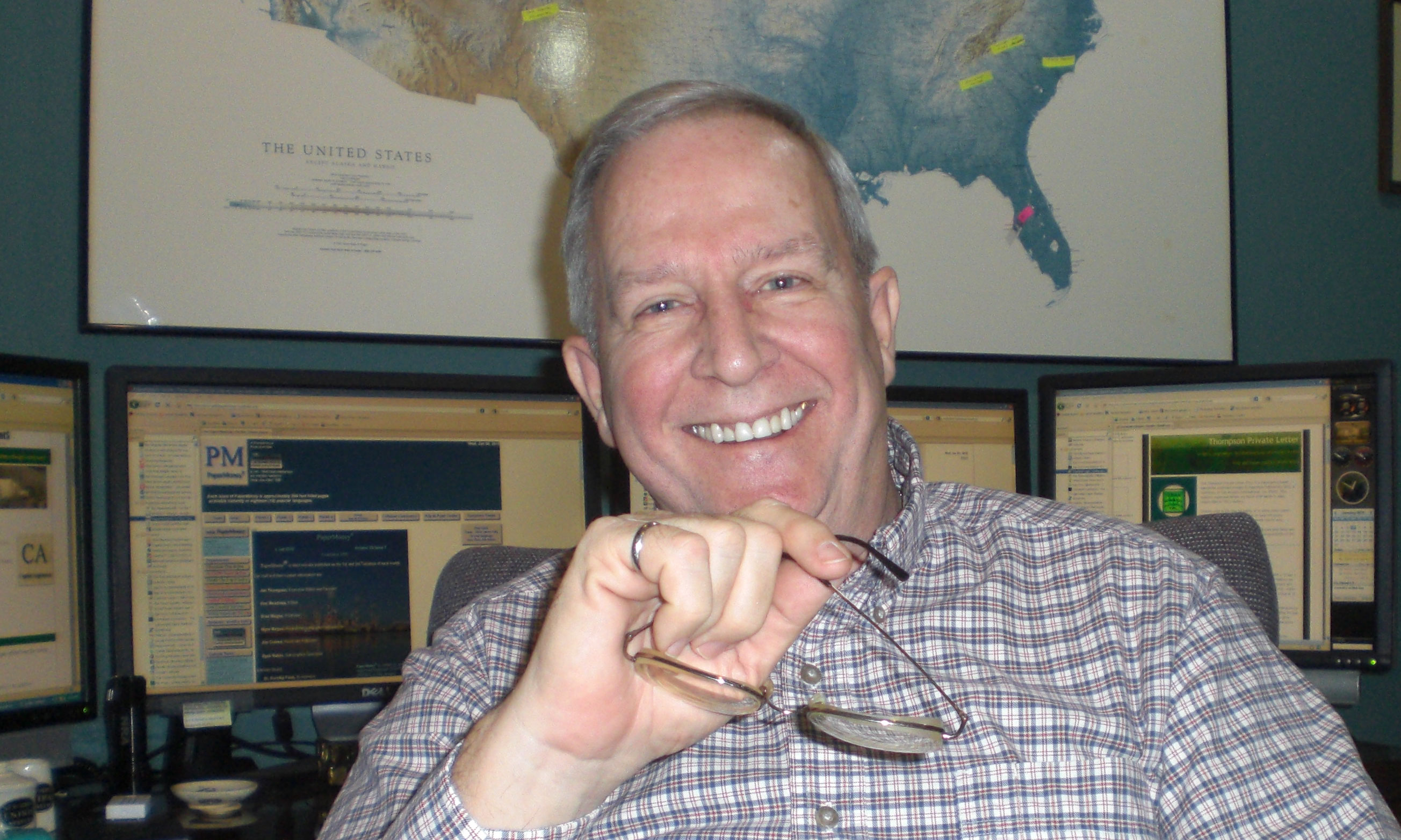 This is maintenance month here at Paperitalo Publications, so we are talking about the subject in several of our venues as May whizzes by.
Maintenance has always had a special place in my heart. Perhaps that is because, deep in my soul, I am a mechanical engineer—I like mechanical things. But the manager in me knows excellent maintenance is a very strong contender for the most important matter in a well managed industrial facility.
Yet, sadly, many of us have seen the ways of the slick manager on the path to the top. They love to be assigned to manage well-maintained facilities. Why? They know they can cut the maintenance budget and put that money on the bottom line for up to two years. And, of course, their plan is to bail out of the place before that time is up, another notch in their belt. Pity the poor manager who follows them (that has been me at times). The bottom line goes to hell in a hand basket and the place is in chaos. Senior management feigns they don't know what is going on, why can't you operate as good as old Joe did?
****
Hear the news about the pulp and paper industry worldwide here first!

Listen to Pulp & Paper Radio InternationalTM regularly.
****
The manager who did this, the senior management who let it happen, and the board of directors who winked at the whole thing should be put in jail. That is just my humble opinion.
What has happened in such a case is that the board of directors, and every other responsible manager, on down the line, has failed the stockholders. They are as guilty of crimes as anyone who tries to juice a stock price. For that is exactly what they have done. They have reported false earnings by not properly maintaining the assets owned by the stockholders. Then through the P/E ratio, their false earnings overstated the stock price. It is really a double whammy—the earnings are not real, and at the same time they have let the assets deteriorate.
****
Savvy advertisers read Advertising Arguments.

and...
Join Adveristing Arguments for the Pulp and Paper Industry for regular tips on electronic advertising.

****
I am as serious as a heart attack about this. We hold boards accountable for environmental compliance, being a good neighbor, being good corporate citizens, but I'll defy you to find an annual report with any statement about maintaining the assets.
I was appalled about twenty years ago when there were active discussions in the trade press about what percentage of depreciation should be allocated to maintenance. People were actually discussing numbers at 50% and below. Yes, some components become cheaper over time (computer hardware, to name one) but to suggest a maintenance budget of such dismal scale is to definitely admit you are on an accelerated path to going out of business.
Same with breakdown maintenance. Don't tell me you subscribe to breakdown maintenance. Such a statement I take as one reflecting both your morality and your ignorance.
So what do you do if you work for one of these jerks on the fast track who is getting there on the back of the maintenance department? Well, the first thing you can do is slip a printed copy of this column under their door. And as a management team, if you have the guts, you can stand tall as a group against this tyranny—after all, this person will be long gone when your kids are in high school, the mill shuts down (we couldn't help it, it is just not competitive any longer) and you have to move.
The longer I write about this topic, the angrier I get. I have seen many a good mill killed by poor maintenance. Time to shut up (for now).
For our quiz this week, we'll ask for your ideas. You may take it here.
For safety this week, for God's sake, don't let your safety equipment deteriorate, no matter what else goes on around you. In fact, if the place is falling down around you, I can guarantee you'll have more accidents and need your safety equipment more than ever.
Be safe and we will talk next week.