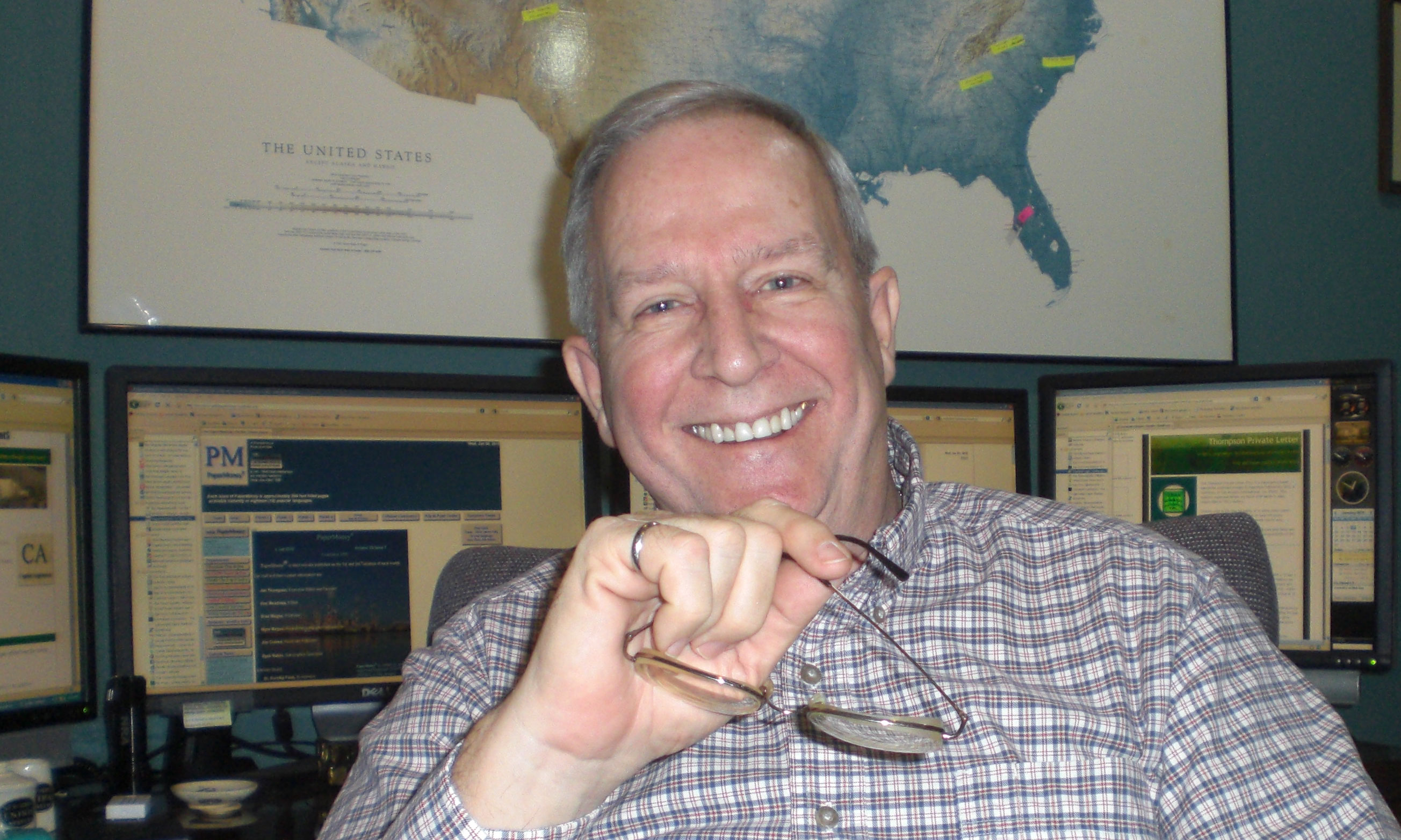 We have covered some other acronyms in this column before. LOC stands for Lean, Orderly and Clean. LME stands for Legal, Moral and Ethical. This week, we want to introduce a third and state (hopefully) that if you follow all three acronyms, life will be good indeed.
MAT stands for Maintained, Accountable and Trained.
Maintain an industrial facility to the highest possible standards and it will reliably operate. This, of course, means using the appropriate tools of preventive and predictive maintenance. It also means a smoothly running procurement policy and stores inventory. Wrap this around qualified suppliers and service providers, couple it with proper scheduling and one should be in good shape.
****
Hear the news about the pulp and paper industry worldwide here first!

Listen to Pulp & Paper Radio InternationalTM regularly.
****
Accountability is not a group exercise. Accountability can only be personal. One person, by name, must be accountable for each essential task or responsibility on your site. You cannot stand in front of a group of people and tell them you are going to hold them accountable for a set of tasks as a group. This will not work. You can hold one person accountable for many different tasks, of course. Just don't try to do it the other way around. Want to try me out? Just tell a group of people they are accountable for a clean and orderly control room. You will have a pigsty in a week, unless one person in that group rises up on their own and takes charge, shows leadership.
T is for Training. You can never do too much training. Training expenditures almost never reach a level of diminishing returns. Proof? When you get on an airplane, you assume the entire crew, from the cockpit to the tail, is up to date on their training. You may not think about it, but you want a pilot with 100 years of experience, 50 years old, and who just came from a week in the simulator. Again, I have never seen diminishing returns to training. Operators, maintenance, procurement, sales—I don't care what the function is—you can make money by training them more.
****
Savvy advertisers read Advertising Arguments.

and...
Join Adveristing Arguments for the Pulp and Paper Industry for regular tips on electronic advertising.

****
So, the challenge is this. If you inherit a facility where the three acronyms of three, that is LOC, LME and MAT have been ignored, it is going to cost money up front to get this place into shape. The transient can kill you while expenditures go up and results lag. So you must pick and choose your targets carefully, getting the largest results for the smallest expenditures. There are two places where you can start without a blip. Legal, Moral and Ethical can be set as policy from the beginning with no costs (and probably immediate savings). After this, the first is cleaning up. We have talked before about how to do this. The second is informal training. Maintenance or Operations, Office or Shipping Dock, you'll soon figure out who has the best grasp of the duties. Have others work alongside them and learn from them.
Do these first steps and soon you will be improving your results and you can slightly increase your expenditures to gain some more improvements. I usually suggest spending first, if you are sure you can get results, and ask forgiveness later. However, this is highly dependent on the culture and policies of your company.
But the bottom line to of all this is the three sets of initials. Understand what they really mean, apply them with dogged determination, which includes hanging tough during the transition from disaster to sanity, and you will be in control of a great destiny. You can do this.
For our quiz this week, we'll ask you a simple question. You can take it here.
For safety this week, can you distill your safety practices and policies to a few simple words, too?
Be safe and we will talk next week.