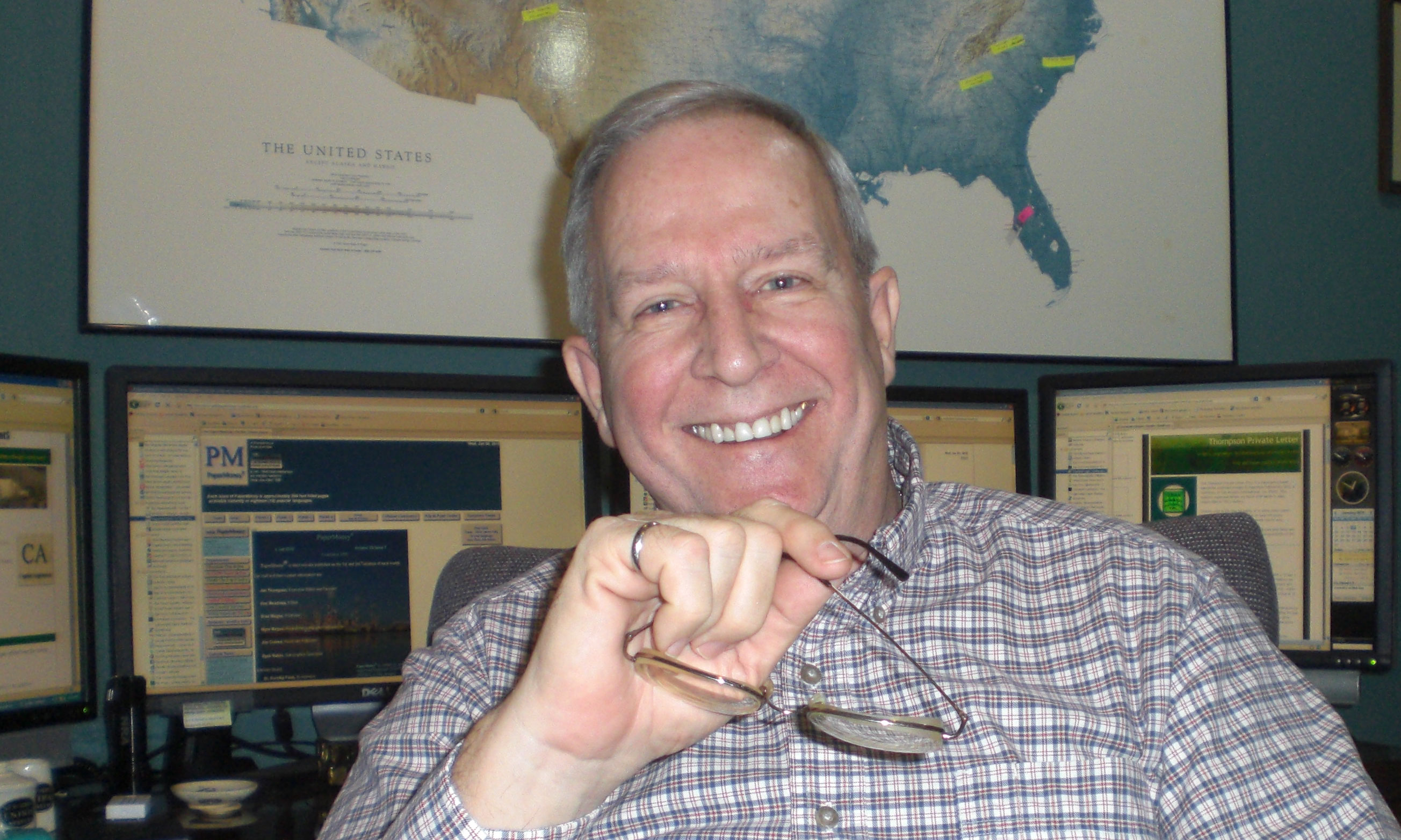 It is well known that I am not a sports follower, so when I spend time thinking about sports and their implications on society in a larger sense, it seems to me that perhaps I do so with clearer vision than the rabid fan.
Further, it is even better known that all of our experiences in life have some effect, sometimes small, sometime large, on how we conduct our lives.
A good friend, Jeff Reese of International Paper, shared some tickets with me this past weekend (note: I paid him face value for them). They happened to be for the NCAA "Final Four" basketball series. For those of you outside the United States, this series of tournament games, held in March each year, is a major amateur sporting event for collegiate basketball. Jeff's tickets allowed us to see the final three games, determining the champion Monday evening, 8 Apr 13.
Garrison Keillor, a famous contemporary American storyteller, has spoken of basketball when he was a young man, the late 1940s and the 1950s. He talks of it as an elegant game, played with the tips of the fingers and the tips of the toes. The game Mr. Keillor describes no longer exists. Today's game is one of rough and tumble gouging, jabbing and so forth.
****
Hear the news about the pulp and paper industry worldwide here first!

Listen to Pulp & Paper Radio InternationalTM regularly.
****
But that is not the worst of it. "Fouls" or touching the other player, have now been used for a long time as an offensive weapon. If your team is down a few points and the game is nearly over, you "foul" the other team to try to get an advantage. They, in turn, are allowed to shoot "free throws" or unencumbered baskets.
The rules are schizophrenic on the subject of fouls. On the one hand, they are discouraged, for if a team or player incurs too many of them, further penalties accrue (up to and including individual players being kicked out of the game), on the other hand, they are willing used, as mentioned earlier, as a way to attack the other team offensively if one has no other options open.
Other physical sports have moved in a similar direction. The National Football League is currently facing a massive lawsuit from former players over concussions, just to name one example. It has been alleged some teams paid players bounties for knocking opponent's players out of the game, or better yet, out of playing all season.
Don't get me wrong, I am not against danger in sports. If there is one sport I like, it is auto racing, where the danger of serious or fatal injuries is real. However, auto racing does not have anything like the "foul" in basketball or the head banging in football.
****
Savvy advertisers read Advertising Arguments.
****
And that is where the problem lies. Taking a condition, the foul, and using it as an offensive weapon sends a very wrong message to society. That message is this: If you can't make it a legitimate way, in this case by making baskets, it is OK to cheat, up to a point, to gain an advantage.
In my lifetime, I have seen this played out over and over again in business. Can't make it legitimately? Cheat. Additionally we see this in society in general each and every day.
If you are a manager, make it known you don't cheat (only if you don't) and you will not tolerate it for a minute.
Is the sports link to daily behavior legitimate in your opinion? Please take our simple yes or no quiz here.
And you will know what I will say about safety—no cheating, no way, never.
Be safe and we will talk next week.