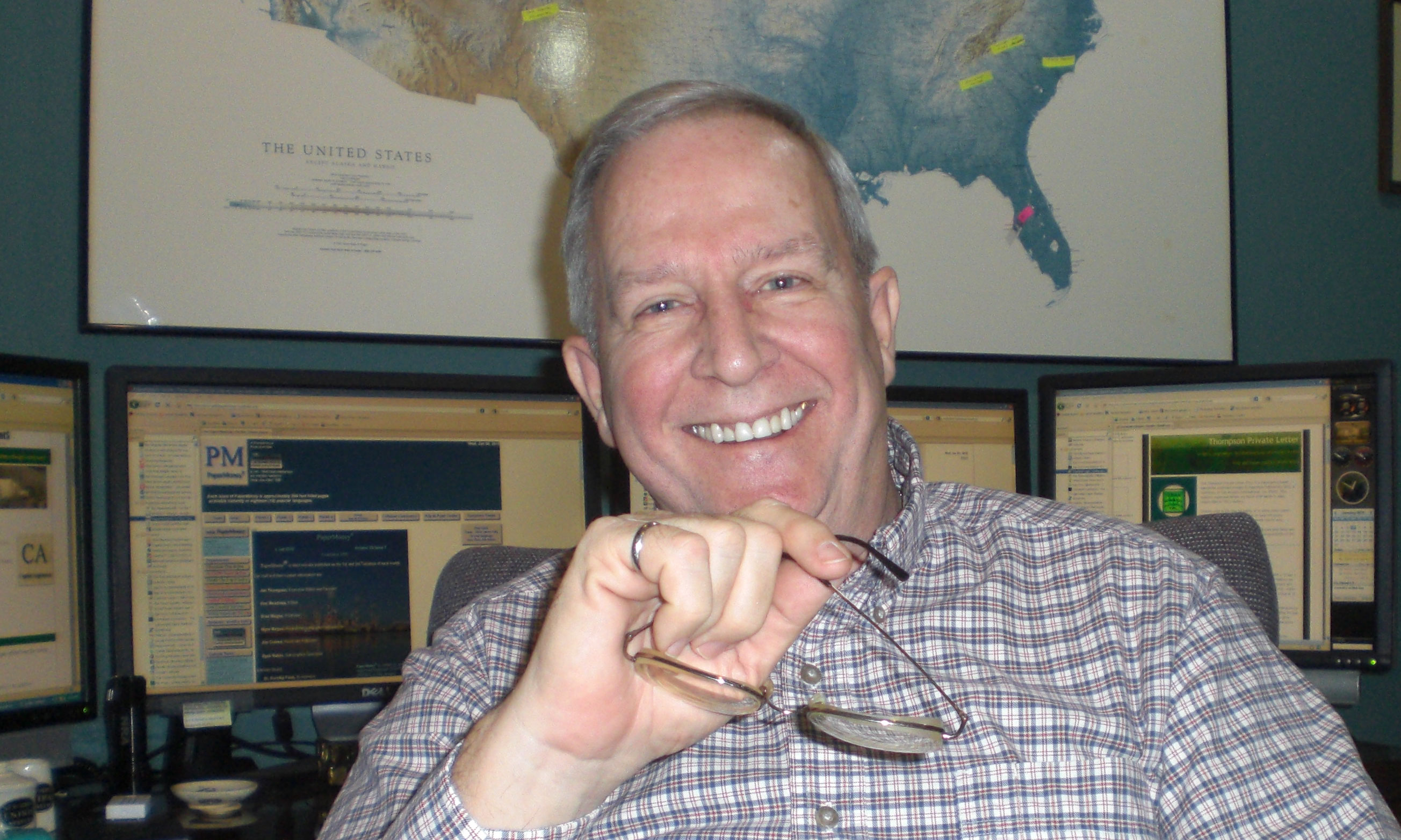 I grew up in the tissue business. There, even forty-plus years ago, everything was absolutely confidential. You didn't talk to your competitors, you didn't visit your competitors and you certainly did not let your competitors visit you. You didn't go to conferences. Things seemed to have loosened up a tiny bit, after all, there are tissue conferences now, something not even dreamed of in the 1970s. Yet, in other grades we have seemed to go the other way—thirty years ago, reciprocal visits were common in newsprint, printing & writing, linerboard and other grades. Today, this has become tighter.
But what are we getting for this? It struck me the other day when I was visiting with my grandson that maybe we are incurring costs but gaining little in our quest to be confidential. Now, let me stop and say, I am not talking about intellectual property (IP) such as formulas, software and so forth. In fact, these items must be kept confidential, and in this day of computer hacking, this is no simple task.
****
Hear the news about the pulp and paper industry worldwide here first!

Listen to Pulp & Paper Radio InternationalTM regularly.
****
No, I am talking about hardware, hardware maintenance and the like. What did my grandson have to do with this? Trains. He, thanks to yours truly, receives a great magazine—"Railroad Model Craftsman," a publication eighty years old this year and still going strong. What struck me as I looked at this periodical is that the railroad industry, again from a "hardware" standpoint, has always operated in the open. In fact, it has no choice but to operate in the open—by its very nature it is right out in front of us. Further, for the enthusiast, all civil and mechanical details are readily accessible, right down to the serial numbering systems used on the rolling stock (something one might think of as "Intellectual Property").
Now, to a certain extent, granted not as much as in days gone by, the railroad industry is a regulated industry, and as such, pricing was government controlled. Today, however, that has largely gone by the wayside, and the vibrant railroad industry is forced, again by its very nature, to operate in the open in front of all of us. Further, pity the poor railroad industry, which due to grade crossings, even has a problem with safety involving the general public.
****
Savvy advertisers read Advertising Arguments.
****
I go into many mills, and I have my own confidentiality standards, which are higher than any mill in which I have been allowed to enter. That is to protect my own reputation—I mean business. Ironically, even the most tightly controlled mills often do not feel obligated to treat my company's intellectual property as they expect me to treat theirs. I hasten to say, however, they are not the worst—the professional associations seem to feel no pain when stealing ideas from members to turn into revenue for themselves. But I digress.
The point is, are you being penny-wise but pound foolish, to use an old American phrase? What should you, and do you, consider confidential? Is there a formal, headquarters-driven policy on the subject? Was it created and vetted by professionals who understand the cost of security and weigh each issue on its own merits? Is it clearly delineated and explained to the employees throughout the company so they know its importance and ramifications if it fails?
It is widely known the largest leaks from mills are from some disreputable chemical and clothing technicians. They service several mills and, by the nature of their work, see all the gory details. Many of these companies hold their employees accountable and to a high standard. Others are not so careful. This may be a source of important leaks which need to be contained.
How would you rate security in your mill(s)? Is it a thoroughly thought out process or is it haphazard? Let us know by taking our quiz this week here.

For safety this week, it is a mistake to be so secure in your policies that lives are endangered in times of a true emergency. Check the provisions your mill has for allowing first responders into the mill when seconds count.
Be safe and we will talk next week.