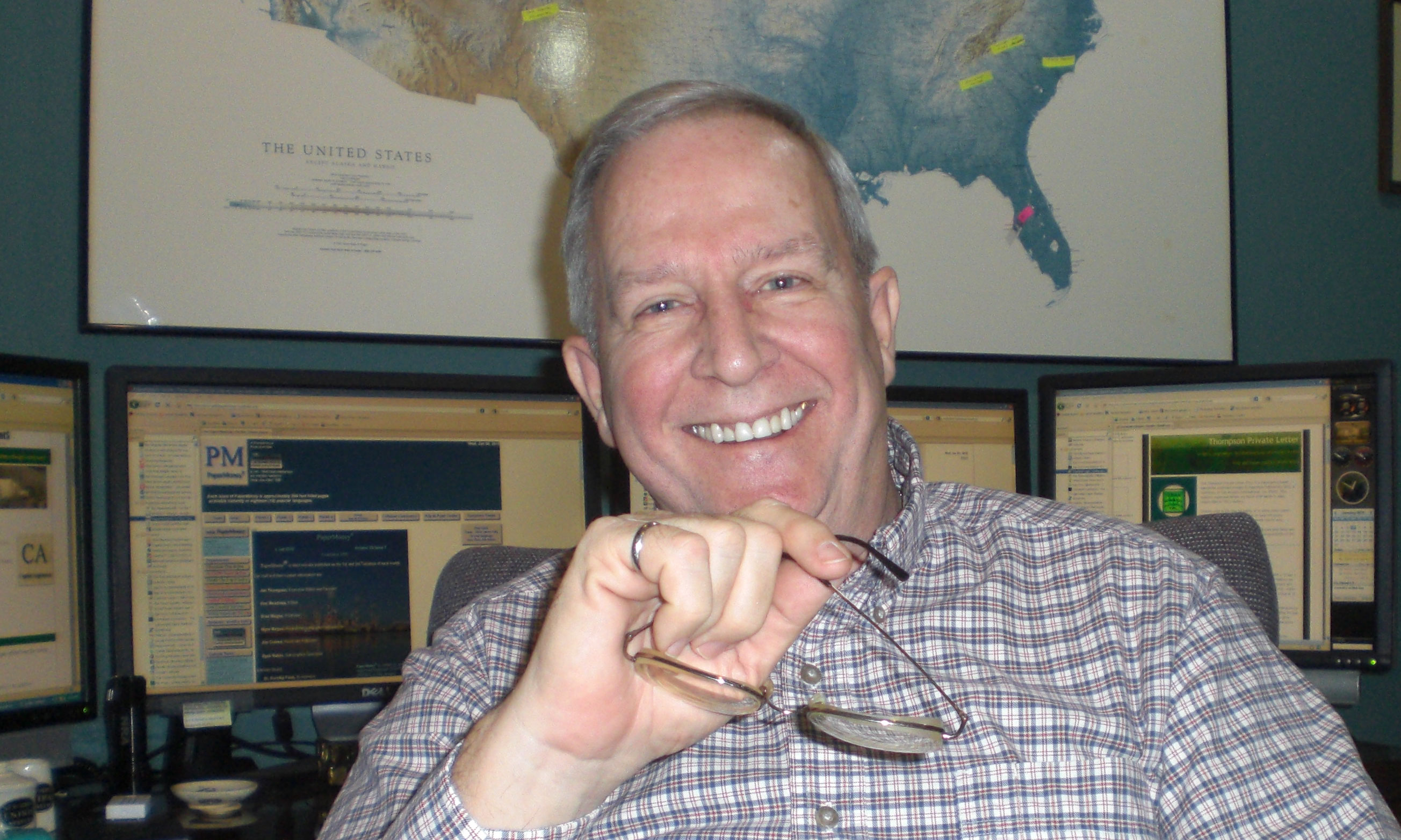 Someone recently told me that most of the world believes electricity comes out of slots in the wall. Society in general has no idea what goes into generating electricity. Likewise, I'll add, most people have no idea concerning the vast amounts of energy required to make paper, or an automobile, or a computer. For them, these things have always been there when they needed them.
A few people, about 4,200, recently got a taste of what it is like to do without electricity and energy for even a short period of time. These were the passengers aboard the Carnival cruise ship Triumph, the one which had an engine room fire the night of February 10th. Within hours, these people were experiencing what it is like to be without power. Within days, they were fighting each other for food. This was like watching a movie of an event that has been sped up.
This is what happens when the power goes out for just a few days. It is the sped up movie of what we are living.
****
Hear the news about the pulp and paper industry worldwide here first!

Listen to Pulp & Paper Radio InternationalTM regularly.
****
The environmental community is limiting the growth of power sources in the future. There are very few power sources they deem acceptable. There is no single power source upon which all the environmental groups agree to be acceptable. Many governments around the world are listening to these groups and adopting policies and laws that fit their mandates.
In the paper industry, we need lots of steam and electricity. The quantities and the energy levels (superheated steam pressure) we need cannot be readily generated by methods deemed acceptable by most environmental groups. This is a problem.
If we think back to the Carnival ship, the loss of power generation capability was immediate and its effects were immediately known. From an awareness of consequences standpoint, this was good. No power came out of the slots in the wall.
The way society is going about converting, or, if you prefer, choking off, the power supply is slower and more gradual. It means the effects of the transformation happen at a slow pace, as well. However, industry, and our own beloved paper industry being our focus, must make long term decisions much earlier than the effects are felt by the general society.
****
Savvy advertisers read Advertising Arguments.
****
I would argue we are already seeing some effects of this. A decision making component, albeit a small but growing one at the moment, is the long term energy sources for new mills. All else being equal, this means new mills will be built where traditional power sources are likely to survive for the longest time.
We can argue over which countries will be friendly to traditional power sources the longest. An easier agreement, however, is where traditional powers sources are closer to being pushed out of existence. Those places are North America and Europe, with Japan not far behind.
This is ominous in the long term, for it may indicate a trend we are already seeing will rapidly accelerate, that trend being that North America and Europe mills lag further and further behind in technology. Long term, this energy situation alone could spell the death knell of the pulp and paper industry in these areas.
I once managed a very old mill. It was caught in a conundrum. Its power plant was obsolete and so were its paper machines. If you studied replacing the power plant, you quickly hit a brick wall--why would I replace a power plant in a mill where the rest of the equipment and infrastructure is out of date? If you approached it from the other side, that is bringing the papermaking ability up to modern standards, you were faced with the question of why would I do this when the power plant is out of date? Ultimately, many years later, the facility shut down.
We are facing this quandary in whole countries and continents as the industry moves forward. Were it as easy to impress on people the ramifications as it was on that cruise ship. Thinking out loud, maybe the industry should promote a "paper free day" just to point out that we cannot go a day without using paper products.
For our quiz this week, we'll ask for your ideas on educating the general public on the vital necessity of energy in heavy industry. You can take it here. Additionally, this will be the topic during "Overtime" this next Monday morning on Nips. Nips is every Monday morning at 7:00 a.m. US Eastern Standard Time (currently 12:00 UTC). "Overtime" starts approximately 7:30 US EST or 12:30 UTC. Listen to Nips at www.pnpri.com. If you want to call in and discuss this topic on Overtime, the call in numbers are 1-888-342-0408 in the US and +1-718-508-9257 anywhere else. We look forward to hearing from you.
We have to do something.
For safety this week, energy sources are dangerous. Perhaps it is time to have a safety meeting on lock out, tag out procedures.
Be safe and we will talk next week.