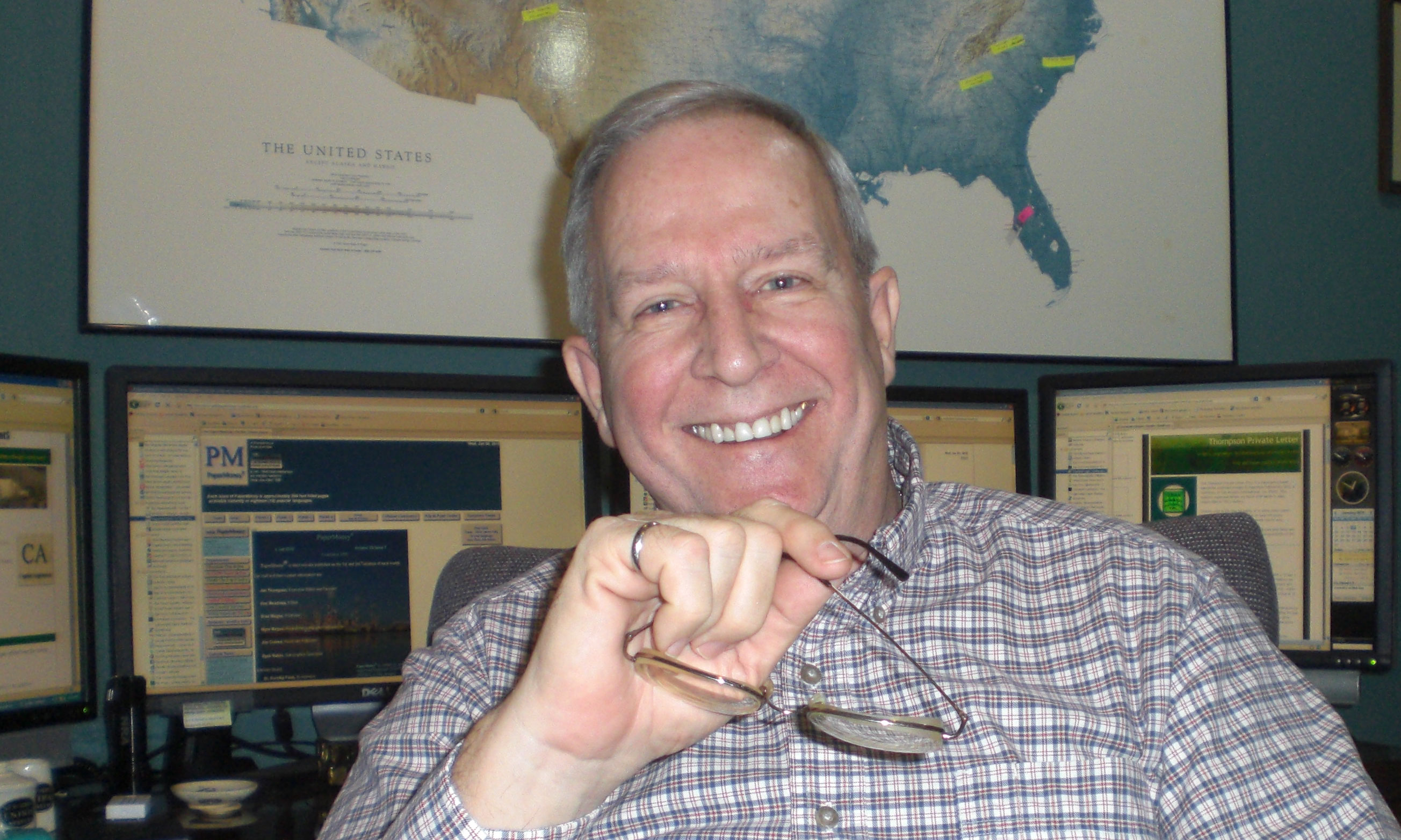 For the past 25 years, I have been involved in site selection for new pulp and paper facilities. I have also been involved in shutting down a fair number of poor performing facilities.
What is your definition of a successful pulp and/or paper mill? If you are local to such a facility and work there, a big piece of it is probably steady or rising employment. If you are in senior management or an investor, it is probably something else, most likely net profits or return on investment (just ask Starboard Value LLC or Pershing Square).
As I think back over the past three decades, there are certain unchanging facts that have become quite evident in the whole business of siting and running the successful facility.
****
Hear the news about the pulp and paper industry worldwide here first!

Listen to Pulp & Paper Radio InternationalTM regularly.
****
On the siting side, these conditions apply: markets, raw materials, logistics, energy and the environment (meaning a source of water and conditions favorable for permitting). Not once have I been aware of a mill, at least in the last three decades, being sited based on a supply of qualified labor. This is true anywhere in the world. Labor is never a factor in siting a mill, otherwise there would never have been a pulp mill built in Brazil, to cite an extreme example.
What causes mills to be shut down? Number one issue is markets. Look at newsprint. Market dried up, mills go out of business. Number two reason is probably a tie between energy and the environment: local energy costs too high or environmental pressures too great. Number three reason: labor. Labor conditions so unruly and unreasonable that they put the mill out of business, or are at least a factor that tips the decision significantly.
If you work in a mill, it is important that you think about these conditions. I'll repeat them. First, local labor (and, I'll add, management talent) is never a condition considered when siting a mill. Second, labor can be one of the top three conditions for closing a mill.
****
Savvy advertisers read Advertising Arguments.
****
The question before you then, is to reconsider how these facts, for indeed they are facts, affect your view of the successful mill? Further, how do they affect your daily behavior?
On the one hand, one might see them as discouraging. For, one point of view is the best you can do is not be a factor causing the mill to shut down. On the other hand, look at the things that do cause mills to shut down. From your position, how can you influence them? How can you not only keep your mill out of the shutdown ledger, but move it toward being a roaring success for those who do have the power to say "yea" or "nay"?
Cluelessness comes at all levels. A few years ago, a banker called me in to look at a facility where they had a loan, in fact they had the first lien on the property (a powerful position). We had a meeting with the top management (who thought they were the "owner"). It started about 10 a.m. At noon, the "owner" excused himself to go have lunch with a buddy, never to return that day. By 4 p.m., I recommended to the banker that they pull the plug--the "owner" was obviously not engaged, the books were a mess, chaos reigned. They put the mill in bankruptcy almost immediately. The good news in this case is that the mill was bought out of bankruptcy and is now being successfully run (by bankers' definitions) and providing significant local employment.
So, what is your definition of a successful mill? You can take this week's quiz here. Better yet, this will be the topic during "Overtime" this next Monday morning on Nips. Nips is every Monday morning at 7:00 a.m. US Eastern Standard Time (currently 12:00 UTC). "Overtime" starts approximately 7:30 US EST or 12:30 UTC. Listen to Nips at www.pnpri.com. If you want to call in and discuss this topic on Overtime, the call in numbers are 1-888-342-0408 in the US and +1-718-508-9257 anywhere else. We look forward to hearing from you.
For safety this week, consider that a component in the shutdown issue, or shall we say a subcomponent, is the mill's safety record. This is obviously part of the people portion of the equation. A good safety record is, indeed, part of a successful mill.
Be safe and we will talk next week.