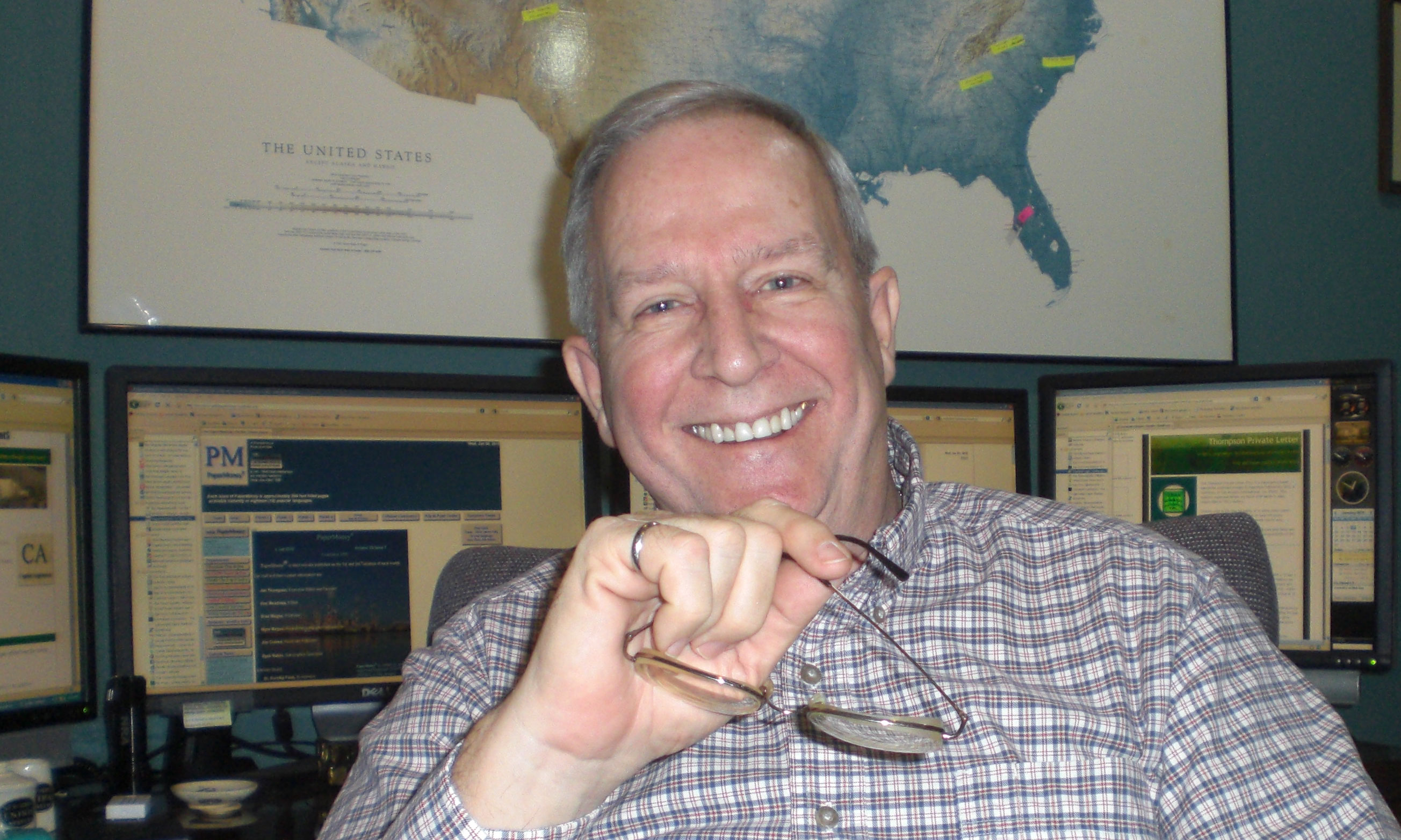 Last week, I was flying over an obviously closed large shopping mall in suburban Atlanta. Then coincidently, I read this week, that due to a combination of the Internet and the poor economy, it is expected that 15% of the 2,000 large malls in the United States will close in the next few years.
This is a lot of cheap space, just waiting to be repurposed. In a community with one of these white elephants sitting around, getting it rezoned from Commercial to Industrial should be fairly easy.
And what can you do with this facility? If it is of the conventional two story, "Y" layout, one automatically has three great warehouses with loading docks (the old "anchor" stores) and three great machine halls for a recycled linerboard machine or a couple of recycled tissue machines. One of the halls could be used for tissue converting or a box or sheet plant, as appropriate.
****
Hear the news about the pulp and paper industry worldwide here first!

Listen to Pulp & Paper Radio InternationalTM regularly.
****
Just make sure you procure one of these built recently enough that it has no asbestos (which should not be too hard to do, most of them are less than thirty years old). Utilities shouldn't be a problem, after all, they ran a gazillion bathrooms and enough lighting to light Mammoth Cave. Parking? Don't even need to discuss this, you have lighted parking galore.
Have paper machines been placed in repurposed facilities before? Of course. There is one in Reading, Pennsylvania installed about 20 years ago in an old glass factory. It is a great example of what can be done this way.
Foundations will be a consideration, but depending on the subsoil conditions, this may not be too bad. The good news is these old malls are new enough that there should be good geotechnical records.
****
Savvy advertisers read Advertising Arguments.
****
If one thinks about it, there may be 30 large cities in the United States where these defunct malls are located. This means, choose your city, and there are probably going to be three candidates in the suburbs. Pick the one with the best overall conditions--geotechnical, utilities, willingness of the community to work with you and so forth.
Finally, truck logistics should be great. Every one of these things were sited for easy interstate access.
At the Light Green Machine® Institute, we promote round buildings. However, we will sacrifice round for nearly free any day. The next recycled paper manufacturing site is waiting for your occupancy.
What do you think? What did we miss? You can take our weekly quiz here.
For safety this week, repurposed buildings do have their own safety issues. You may have some of these already. Review them with special caution.
Be safe and we will talk next week.