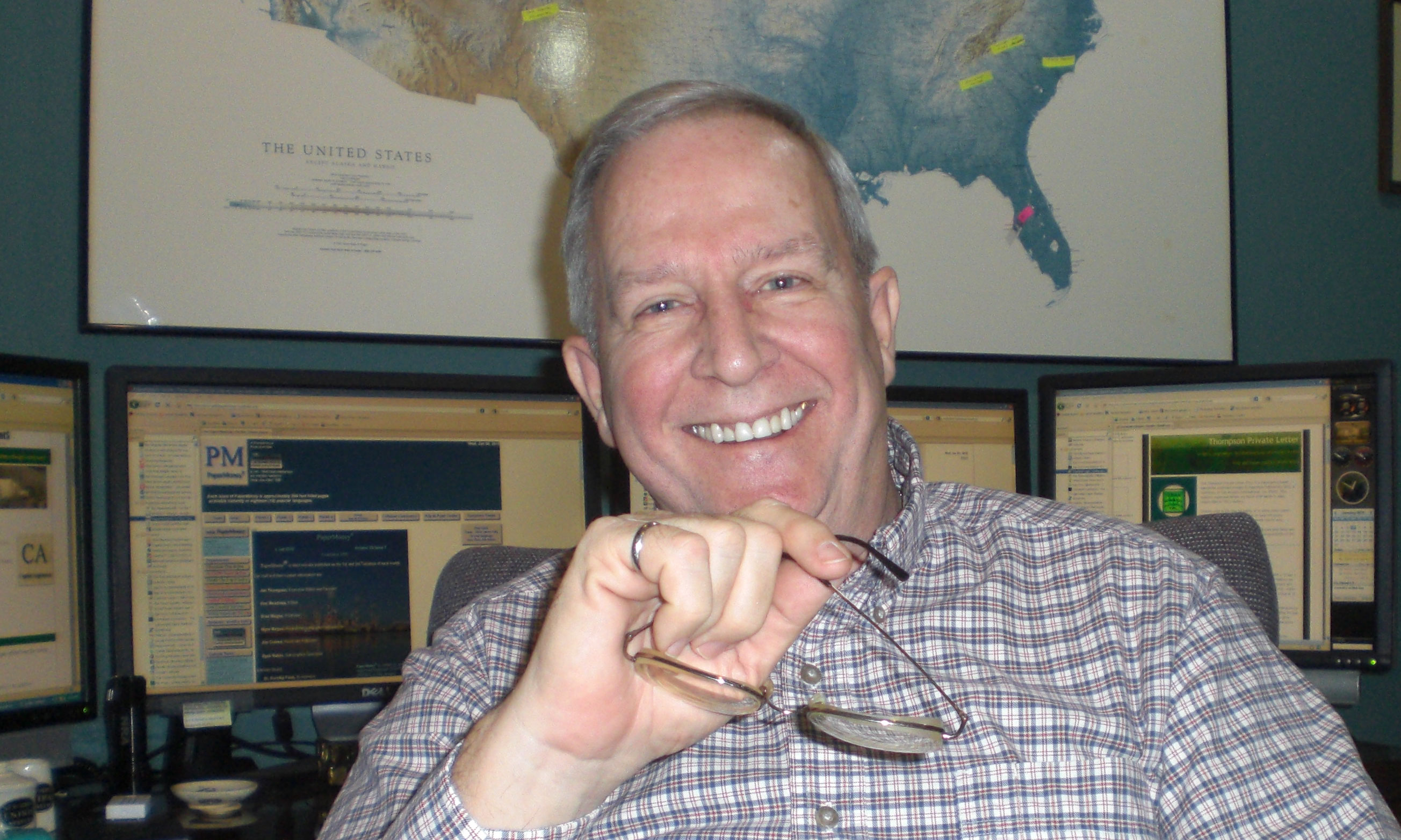 There is a coming revolution in maintenance, and it is coming on many fronts. We will only talk about one of these this week.
It is called additive manufacturing. Additive manufacturing is a way to make parts that uses a 3-D printer. It is going to revolutionize maintenance stores and even how equipment suppliers price their capital equipment.
In the future, instead of a storeroom full of spare parts, you are going to have some spare parts (less than you have now) and something else--3-D printers and telemetry measuring devices, as well as a few gaylords of material to feed the printers.
****
Hear the news about the pulp and paper industry worldwide here first!

Listen to Pulp & Paper Radio InternationalTM regularly.
****
The material in the gaylords will be generic and categorized and certified by materials engineers to be specific to certain applications. So, for instance, instead of spare pump impellers, you will have the material, in the form of sintered nodules, to make a pump impeller and the means to make it. Obviously, carrying this scenario a bit further, a gaylord of material that meets the metallurgical specifications of twenty pumps in your facility is far less expensive than buying and storing twenty different pump impellers. This concept is going to roar through your storeroom like a hurricane, once it arrives in full force.
This is, of course, also going to upset the capital equipment market. For capital equipment suppliers often "lowball" the original equipment price so that they can have a thirty year stream of lucrative spare parts business. This is why the idea of obtaining detailed parts drawings from capital equipment suppliers has been a non-starter for them--they don't want you making parts locally. With additive manufacturing, this game will be over.
The second piece of the puzzle is a way to measure existing parts easily. This already exists on a small scale. Look at this site for an example.
****
Savvy advertisers read Advertising Arguments.
****
3-D printers that print small plastic parts are around USD 2,500 right now. It is time your mill purchased this equipment and started becoming familiar with the ideas and concepts. You can use the equipment to make small plastic non-critical (strength, temperature, corrosion) parts. You can join the TALOtech Additive Spares Group on Linkedin to share your experiences (our normal membership requirements for TALOtech apply).
The current point in technology reminds me of the time when personal computers first appeared on the scene in mills in 1981-1982. At first our engineering department bought one with a rolling, lockable cabinet so it could be moved from office-to-office for those that needed it. Soon, everyone had one. Next came internal networks, and in the 1990's the Internet.
Additive manufacturing is real and being used to make real products in many fields right now. The reduction in costs and price will bring it to each mill site. The sooner you begin to explore this technology, the sooner you will be able to clean out your storeroom's costly spares. You will make parts when you need them.
What is your attitude towards this technology? Take our quiz and let us know.
For safety this week, moving material selection to the mill site will require new safeguards. The gravest danger will be making parts from the wrong materials. This will be a new safety issue which will need to be addressed.
Be safe and we will talk next week.