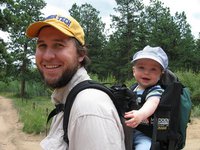 Google is always in the news. Recently, Eric Schmidt, Google's Chairman, visited North Korea. Speculation is rife whether the trip was diplomatic in nature or purely business. If the Chairman of Coca-Cola or General Electric or International Paper took such a trip, the pressure to fully explain the purposes and outcomes of the visit might be stronger, but Google somehow exists in a state of ambiguous grace with much of the public and many in the commentariat.
For kids brought up on the web, Google is the Internet. Need to know a sports score, the rules to a game, a fair price for a blender, the latest celebrity gossip, or the answer to a trivia question? Just Google it! Compared to the stodgy old Internet pioneers like AOL and Yahoo!, Google seemed hip and more focused on end-users. While Google was making the Internet useful, they also promoted an alluring corporate philosophy, most notably, the glib slogan "Don't be evil." While the phrase is more prominent in cultural memory than in corporate documentation, Google did mention the phrase in its 2004 IPO prospectus: "Don't be evil. We believe strongly that in the long term, we will be better served – as shareholders and in all other ways – by a company that does good things for the world even if we forgo some short term gains." http://blogs.wsj.com/deals/2011/06/23/what-would-2004-google-say-about-antitrust-probe/
Fast forward to 2013, and Google critics are easier to find. Google is becoming a behemoth, growing from a search engine, to an e-mail service (gmail), a browser (Chrome), an operating system (Android), cloud data service (Google drive), hardware (Nexus phones and tablets), and scores of other applications and services. The most common concern is that Google uses personal data without "clear consent." http://www.guardian.co.uk/technology/2012/oct/16/google-privacy-policies-eu-data-protection
Google can mine your e-mail and your searches to help advertisers target you and direct you to certain kinds of content. The result has been a backlash in some quarters. My friend Dan is among the growing skeptics. He said recently, "I'd rather pay Apple or Microsoft for a product once than use something that Google provides for 'free', but then pay for it by allowing repeated access to my personal data." Indeed, when people, a technology professional in this case, are using Microsoft as a positive counterexample, it might be a bad sign. Nonetheless, in some quarters, Google still gets the benefit of the doubt. Google continues to create innovative new products, and they even support an entire philanthropic arm – http://www.google.org/.
When Google talks, companies and consumers listen, but Google does not always make it clear whether they are speaking on behalf of their principles or their bottom line. A case in point is Google's "Paperless 2013" campaign. Google starts with an environmental appeal – "According to the US Environmental Protection Agency, the average US office worker uses 10,000 sheets of copy paper each year. In 2010, the amount of paper recovered for recycling averaged 334 pounds for each person living in the US, according to the American Forest & Paper Association." http://www.paperless2013.org/about.php

Their solution? Use Google's, and their preferred providers', products to reduce office paper output.
Plenty of pro-paper commentators have pointed out Google's hypocrisy. A sampling includes printmediacentr.com/2013/01/go-green-go-paperless-isnt-just-about-google/, http://mapprinter.wordpress.com/2013/01/10/googles-go-paperless-in-2013-really/, and http://www.iwco.com/blog/2013/01/11/google-paperless-2013/.
I suspect that the Google marketing apparatus will trump the reasonable critiques of this promotion. But I hope I'm wrong. I hope that individuals and businesses take a critical and comparative look at their paper use and their computing energy use, and I hope Google either returns to its "Don't be evil" principles or that savvy consumers start to hold the company more accountable for its behavior.
***
Travis holds a Ph.D. in public policy from the Lyndon B. Johson School of Public Affairs, University of Texas, Austin, Texas, USA. He resides in Golden, Colorado, USA.