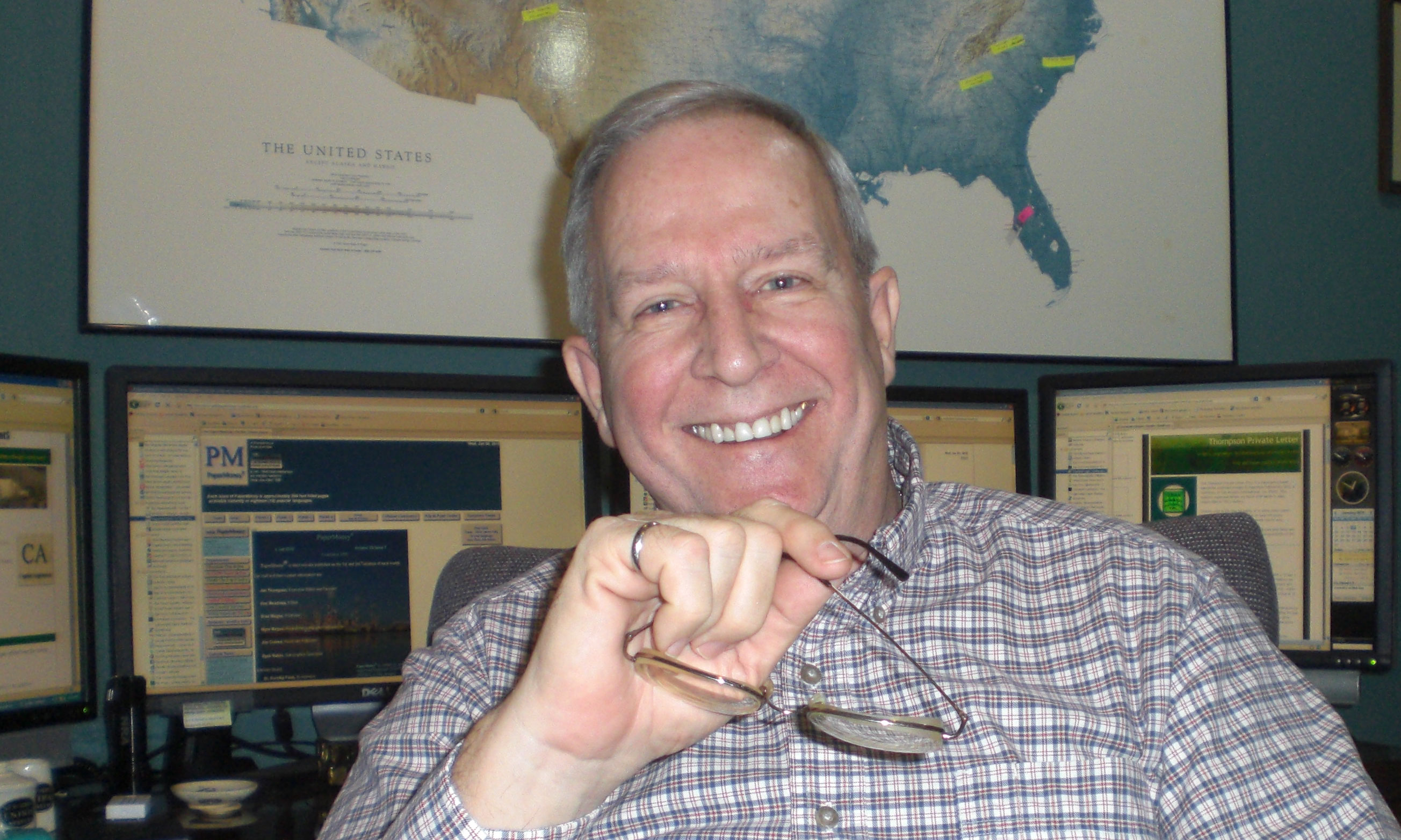 A new year brings a new budget for most companies (although there are still some whose fiscal year does not coincide with the calendar year).
Over the years, budgets have become more rigid. As large companies have moved to master software programs, there is little room to maneuver as cost centers are funded for the coming period. In this respect, small companies have a great deal more flexibility than larger ones with these master control protocols.
What I have noticed over the last couple of decades, as platforms such as SAP have come into popular use, is the following: the thinking of managers has not changed to keep up with these new ways of doing things. Mid-level managers have traditionally been tactical executors, keeping to a broad general business plan but making many tactical adjustments as the business period--quarter, half year, year, or whatever passes.
****
Hear the news about the pulp and paper industry worldwide here first!

Listen to Pulp & Paper Radio InternationalTM regularly.
****
With these new software control packages, there is an opportunity to move from tactics to strategy at a lower level in the organization.
Now, let me be the first to admit than when such packages as SAP first came along, I was very negative on them. The idea was great, but the packages were awful at execution. Things became more fouled up, less streamlined than they had been with old manual ways of doing things. However, now, after several generations, the feedback I am receiving is that these are not so bad, in fact, sometimes they are downright helpful.
So, this brings us back to strategy and tactics. In the old days, top management set the strategy and those down the line executed--tactics. Today, however, tactical execution, on a very broad basis, is becoming nearly automatic. The software controls ordering of all goods and services to execute the strategy. This should free up those who traditionally executed, the middle managers, to do a bit of strategic thinking, albeit at a lower level and only in harmony with the overall business plan.
****
Savvy advertisers read Advertising Arguments.
****
For if the software is doing its job with the day-to-day tactics, middle managers can spend time looking for more optimal ways of execution. Not necessarily for next week or next month, but for the next budget period (of course, if they find a great new way to do something that is a step change, it should be implemented now).
What seems to be missing today is the realignment of middle manager objectives and expectations to realize this possible new role. And, of course, the training that will be needed to do these new tasks effectively is missing as well. It seems as though too many middle managers are just "me tooing" on top of decisions the software already mandates.
Some of you will say this is a crazy idea, that overarching software is still too clumsy to fully entrust it to these tactical decisions. I say then, go back to the software providers and demand this level of tactical certainty. After all, didn't their salespeople promise this to your board when they were pitching the sale of this gazillion dollar pile of digital code? Make them do their job and then hold middle management to a new standard (once you train them).
This seems the way to really take budgets, end hence companies, to a new level of performance.
We are going to give you a break on the quiz this week--it is the holidays.
For safety, we can say for certain we have not found a computer program that can take over all of safety yet. It is still a personal matter.
Be safe and we will talk next week.