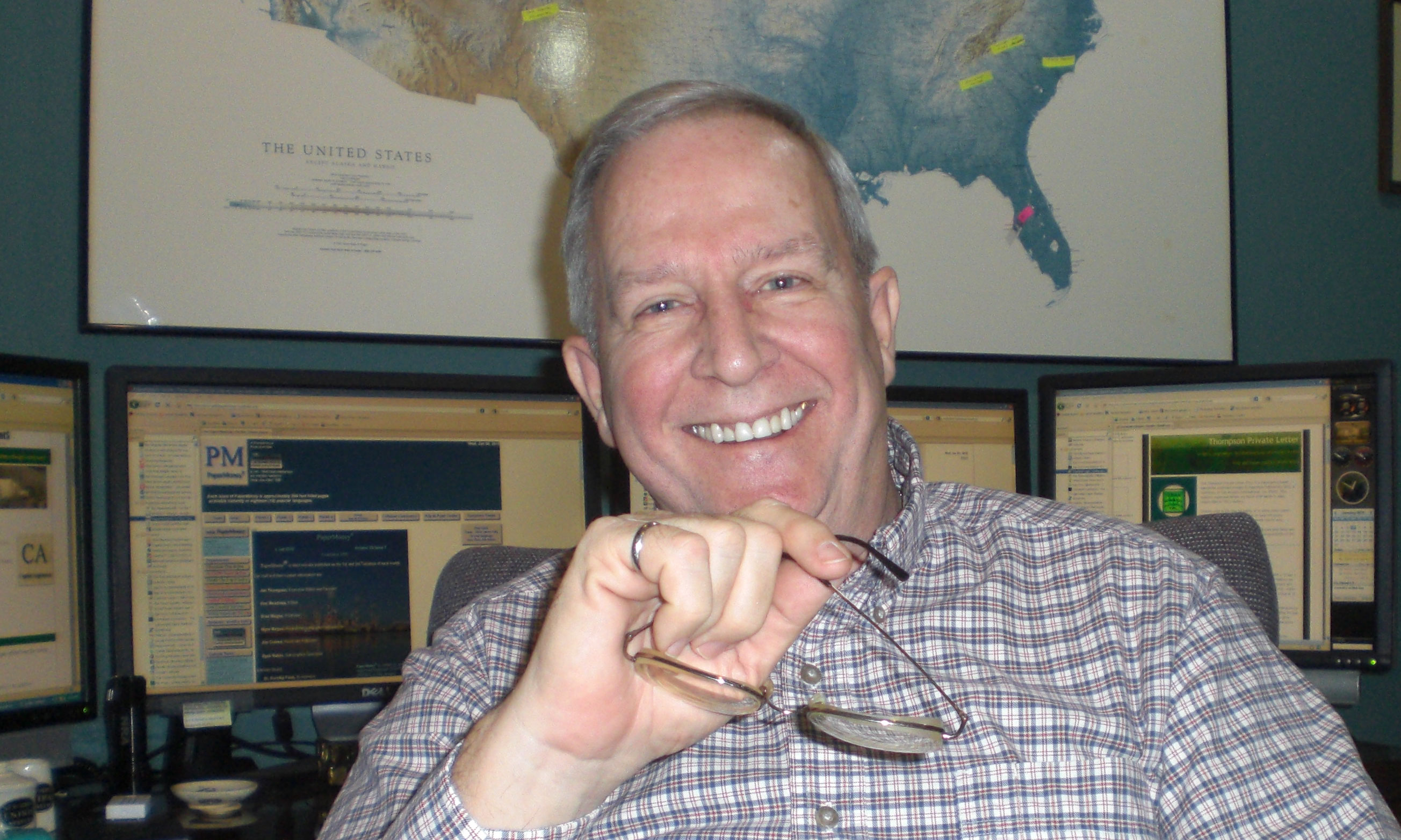 Here in the United States, a storm hit the northeastern corner of the country last week, Hurricane Sandy. It is quite obvious the general population and the civilian support services (fire, police and so forth) were not at all prepared for a storm of this severity.
I have seen the same result in pulp and paper mills. Decades ago, I worked in a mill that was very close to an earthquake fault line. Somehow, this became a topic of conversation with headquarters, far off in a distant city. They were under the mistaken impression that the mill was "earthquake proof" (whatever that means). We did some research on the mill's design (it was fairly new at the time) and reported back that it was built according to code at the time, which meant the buildings were designed to stand up until all the humans were able to exit. In no way did this mean we would ever make paper there again.
****
Hear the news about the pulp and paper industry worldwide here first!

Listen to Pulp & Paper Radio InternationalTM regularly.
****
Fires, floods, riots, windstorms, earthquakes, blizzards--you name it--are you ready for any that might hit your site? Over the years I have seen a complete range of preparedness planning in the mills I have visited.
In today's world, however, it is the small things that can shut you down. Let's say you can make pulp or paper just fine. But is your computer system robust enough to withstand whatever may be thrown at it? You can't make paper, you can't print labels to put on rolls if your computer system fails you. The last time we all got excited about computer systems was over a decade ago, when the roll over to the year 2000 occurred. There was a lot of study and much preparation exerted getting ready for that event. Since then, however, not so much effort.
Another that seems to not garner much discussion is preparedness for network hacking by outsiders. Perhaps your IT department is quietly managing this in the background, however, if I were a manager, I would want to know the precautions taken and satisfy myself that they were adequate.
****
Savvy advertisers read Advertising Arguments.
****
And then there are the employees. If a widespread disaster hits the area where your mill is located, what is the backup plan for your employees. You can't operate without them, but if their families are in distress, they can't buy gasoline or the roads are closed, how are you going to be assured they will be where you need them? This is a complicated subject, but one which could be right at the top of your list of problems in a large disaster.
Of course, some of these matters can be handled by business interruption insurance. If you are in headquarters, it just might be a good time to saunter over to your insurance manager and ask them for a review of your hazard coverage in the case of a real disaster.
We are going to give you a break on the quiz this week. You may have plenty of questions to ask others based on this column and we do not want to distract you from this important exercise.
For safety this week, a natural disaster introduces all kinds of safety problems you do not see every day. It would be great to put some effort in these and do what you can to be prepared.
By the way, every November I spend a weekend at Ft. Stewart, Georgia as part of my training in a subunit of the Georgia National Guard. It is always sobering to drive in there and see their safety sign. They cut to the chase and post only one metric. Last Friday it said, "Days since our last fatality: 7." I have never seen that number higher than 80 days and I am told it does not include deployed soldiers--only ones currently stationed on base.
Be safe and we will talk next week.