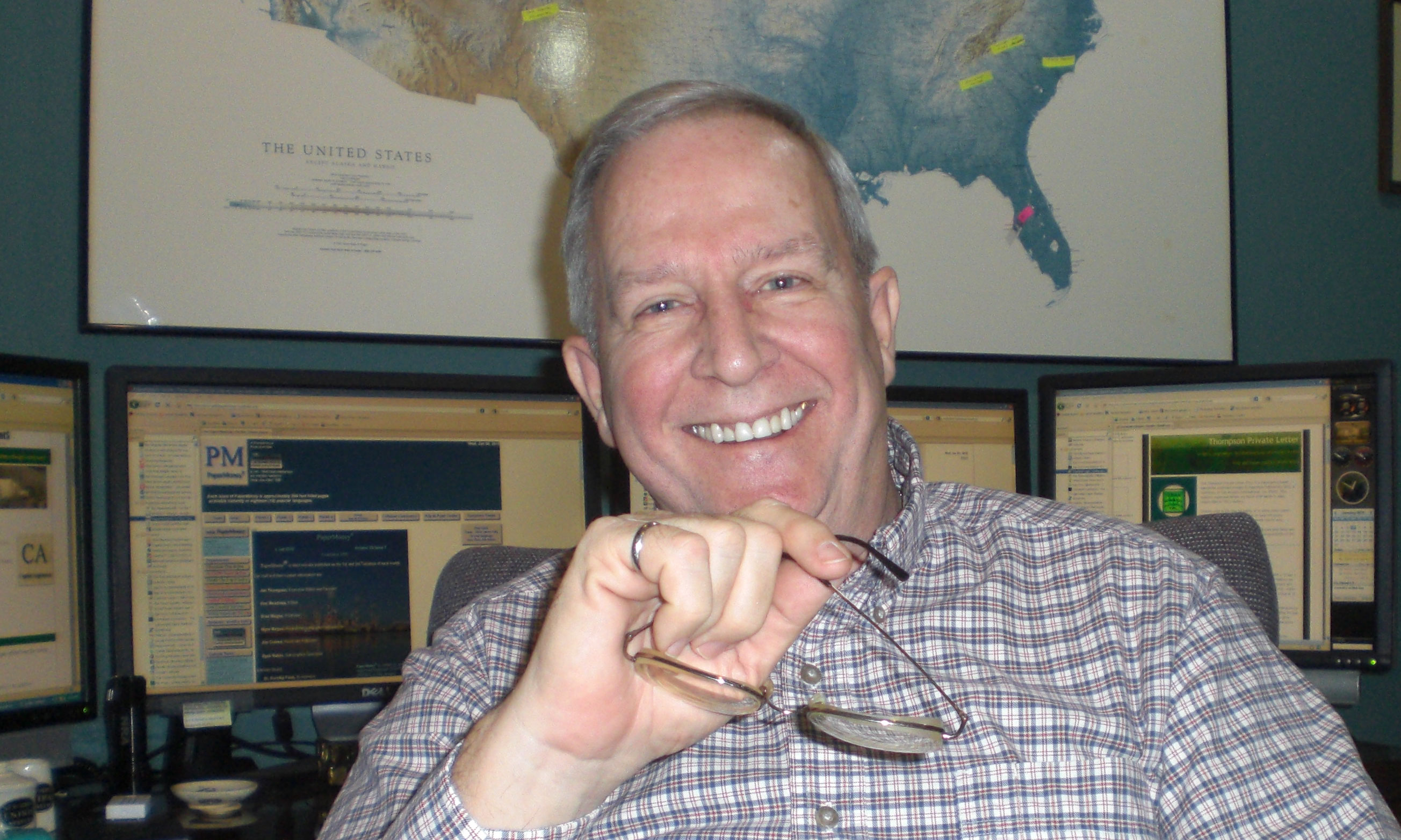 The trend toward fewer employees in our pulp and paper mills started many years ago. It was originally driven by cost and quality. Employees obviously cost money. When computers came along that could adjust various attributes in real time, as opposed to employees monitoring conditions, pulling levers and turning valves, the replacement was inevitable.
Then, employees started costing real money. Accidents led to lawsuits, higher insurance premiums and absenteeism. Pensions, insurance and other government mandates have pushed the burden on employee salaries to nearly 40% in some cases, not counting the risk of employee generated lawsuits. Add to this notification rules about layoffs (in the United States) and the near impossibility to lay off employees (Europe) and you can see why employers look at employees as something to avoid.
****
Hear the news about the pulp and paper industry worldwide here first!

Listen to Pulp & Paper Radio InternationalTM regularly.
****
So, the drive continues to eliminate employees. What's in the future? We have talked about it here before. Expect centralized control rooms where regionally located expert operators run several machines. At the machine site, there will be junior level operators with limited responsibilities.
Look for clothing companies to expand their service with expert teams that come in to install new wires and felts. Since they will be experts, taking fewer hours to do what you have been doing because they do it every day. They also will not be on your payroll.
The large labor component is still in maintenance. The day is coming when regional, central maintenance shops, owned by your company or an outside firm, will receive large unit ops sections from your mill for refurbishment, much like rolls are rebuilt today. This will take more standardization than today, but it is coming.
****
Savvy advertisers read Advertising Arguments.
****
What is driving all of this? Two things. The first is the ever more complicated equipment which requires highly trained professionals to operate and maintain. The second is government imposed employee liabilities. From layoff notifications to mandates for time off to take care of newborns, to universal health insurance, the more government mandates, the fewer employees.
Now, don't get me wrong. All of these government protections for employees are nice. But companies being what they are, they are going to work very diligently to reduce these costs, costs that these days frequently only start with the salary. The hidden burden is becoming extraordinarily high.
Here in the United States, the tipping point just may be universal health care. It may not be such a large problem for pulp and paper mills, for most still have fairly generous benefits, but it will affect smaller, peripheral companies that serve the industry.
Productivity improvements have steadily driven industry for decades to make more product with less people. That is how societies achieve a higher standard of living. However, we are moving into a new era now, one where the protection burden afforded employees drives companies to do everything they can to eliminate employees. That's the unintended consequences of a high protection requirement.
We had some technical difficulties with our culture survey last week. We thought it so important, we are going to try it again. You can take it here.

For safety this week, less people, on one hand, mean less potential for accidents. On the other hand, those still operating our facilities may have to learn new safety techniques as they interact with robots and other devices.
Be safe and we will talk next week.