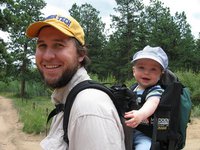 Deficit reduction has been a major issue in the upcoming U.S. presidential election with both parties touting closing "loopholes" as a means to raise revenue without increasing tax rates. In a typical showing of political gamesmanship, neither President Obama nor Governor Romney seems interested in naming many specific credits, deductions, or subsidies to be slashed. (Notable exceptions include President Obama's targeting of "big oil" and Governor Romney's commitment to end support of public broadcasting).
For the U.S. pulp and paper industry, the $3 billion elephant in the room is the black liquor tax credit. U.S. Senator Mike Crapo, Republican from Idaho, is an avowed deficit hawk, but after considering the position of Clearwater Paper and, presumably, other interested parties in his state, Senator Crapo pressed for continuing the credit as a means to preserving industry jobs.1 The black liquor credit is emblematic of many subsidies – they may not be popular in the abstract, but in practice, they have ardent constituencies that claim government supports are necessary for certain industries to thrive, or even survive.
In a global economy, one country's subsidies are another country's market distortion. A U.S. handout to domestic pulp and paper manufacturers lowers American firms' costs allowing them to offer more competitive prices. Canada's response to the U.S. black liquor program was the Pulp and Paper Green Transformation Program (PPGPT), a targeted subsidy to finance capital projects that save energy or produce other environmental benefits.2 Instead of using tax dollars to underwrite the bottom line of private businesses, the Canadian government chose to support strategic investments that would strengthen the industry in the long-run while reducing negative externalities. Far from bemoaning the strictures of the targeted subsidy, the Forest Products Association of Canada (FPAC), an industry group, lauds the program. According to FPAC CEO David Lindsay, "The investments from this program truly improved the environmental performance of Canada's pulp and paper sector and had extraordinary social and economic benefits for forest communities as well. This was a shining example of smart government policy that continues to pay dividends today."3
Late last month, the Canadian Forest Service published a Report on Results for the PPGPT.4 In 98 projects over 38 communities, the PPGPT helped support 14,000 pulp and paper employees; spurred production of enough renewable electricity to power 140,000 homes and thermal energy to heat 70,000 more; reduced water use and pollution emissions; and reduced the industry's greenhouse gas emissions by 12% over 2009 levels. For an industry undergoing market disruptions and increasing competitive pressure, these investments were integral to strengthening mills' financial position and building community support.

In the first U.S. presidential debate, one of Governor Romney's zingers related to the bankruptcy of solar panel manufacturer Solyndra after receiving support from stimulus funds. "You don't just pick the winners and losers; you pick the losers." Despite the fact that Romney dramatically overstated his case - by the end of 2011 the failure rate of clean-energy loans from the stimulus was just 1.4% - the comment seemed to resonate.5 On a visceral level, voters believe that government aid should not simply underwrite business as usual. Rather, programs like the PPGPT should be the norm, preserving or creating jobs and benefiting larger communities at the same time.

Each time the U.S. has a tight election, extremists on both sides lament, "If my guy loses, maybe I'll move to Canada." Smart government policy like PPGPT must be part of the appeal.
***
Travis holds a Ph.D. in public policy from the Lyndon B. Johson School of Public Affairs, University of Texas, Austin, Texas, USA. He resides in Golden, Colorado, USA.
1 http://www.nytimes.com/2012/07/21/us/politics/in-black-liquor-a-cautionary-tale-for-deficit-reduction.html?pagewanted=all&_r=0
2 http://foresttalk.com/index.php/2012/09/24/fpac-is-pleased-with-canadas-pulp-and-paper-green-transformation-program/
3 http://www.fpac.ca/index.php/en/press-releases-full/forest-product-industry-applauds-smart-government-policy/
4 http://cfs.nrcan.gc.ca/pubwarehouse/pdfs/34045.pdf
5 http://jaredbernsteinblog.com/wonkblog-footnotes-the-first-presidential-debate/